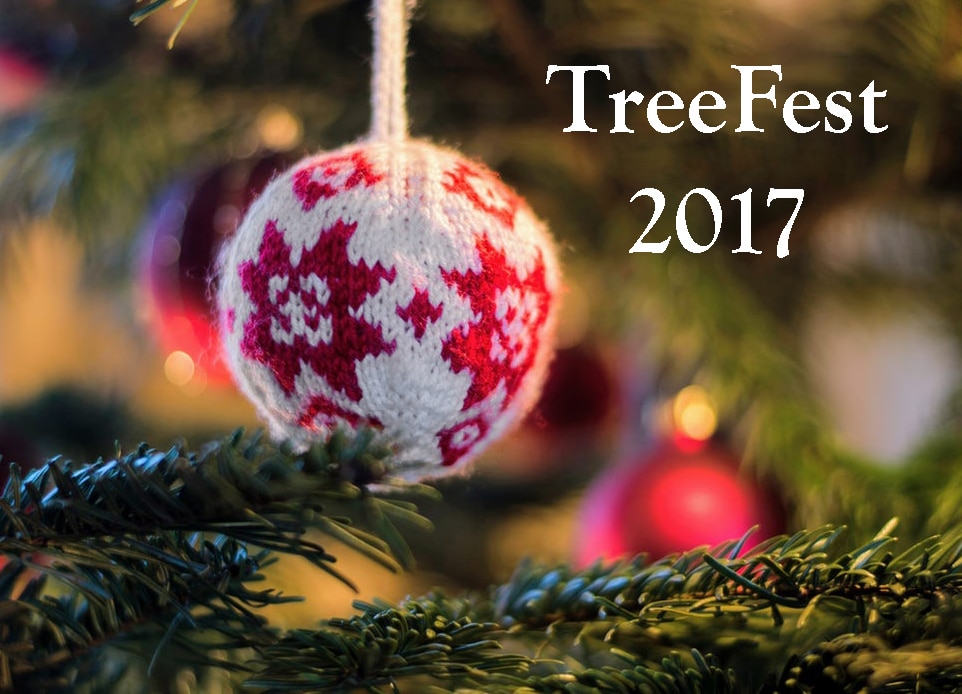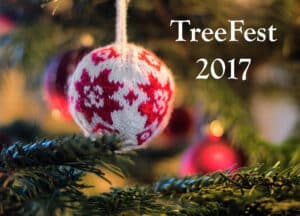 The Bloomsburg, PA TreeFest returns to the Caldwell Conservatory on Thanksgiving weekend and December 1-3, 2017. Don't miss this spectacular holiday display of over 100 beautifully trimmed live Christmas trees, each donated by a local tree grower and decorated by community volunteers. When the festival ends, all the trees are donated to brighten the holiday season for local families identified by social service agencies. Hundreds of Northeastern Pennsylvania 'elf volunteers' decorate the three rooms and approximately 120 holiday trees, each of which is sponsored by an area business or individual/family. These many elves come from community organizations, youth and social groups, garden clubs, florists, and other businesses. In addition to the beautiful trees, TreeFest also hosts a contest for artistic gingerbread creations with a special theme each year. Visitors to TreeFest will enjoy continuous local entertainment by musicians ranging from a jazz and blues guitarist to an early music ensemble, vocalists, choral groups and a gospel choir, plus dancers performing international folk dances, clogging, and jazz routines.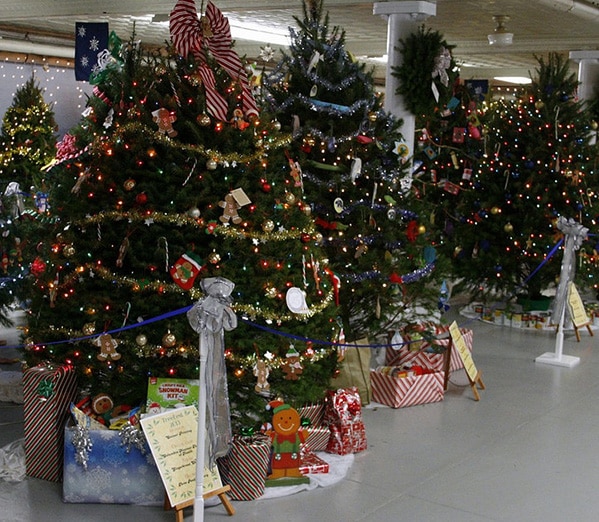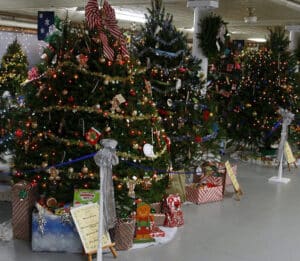 TreeFest makes holiday shopping easy, with gift displays by many professional artisans. You'll be able to choose from seasonal floral arrangements and wreaths, holiday decorations including hand blown ornaments, handcrafted wooden ware, knitted and quilted goods, holiday jewelry, baked goods, candy and other tasty treats, gifts for pets, and more. Christmas portraits will be available, plus a silent auction and quilt raffle. In the Children's Area, young visitors can create an ornament to take home with them as a memento of TreeFest.
As an added treat, the festival offers TeaFest on Monday afternoon, November 27, 2017. Visitors can enjoy all the holiday trees while they feast on a Scottish High Tea of sandwiches, soup, desserts, and tea presented by Lucy's Catering. TreeFest raises funds for the Bloomsburg Theatre Ensemble as well as giving the festive trees to over 100 families in need. For more details including the schedule of entertainers, artisans, and sponsors, visit the TreeFest website, where a discount coupon is available for $1.00 off the admission price. For a sampling of past years' trees and entertainment, visit the TreeFest Facebook page.
Holiday activities brighten our community throughout November and December, so mark your calendars and make your reservations at the Inn, Farmhouse, and Brewing Co. at Turkey Hill right away. We're waiting to welcome you to the best holiday season ever!
TreeFest 2017
Location: Caldwell Consistory, Main & Market Streets, Bloomsburg, PA
Dates: November 24-26, and December 1-3, 2017
Time: Fridays 4:00 pm – 8:00 pm.
Saturdays: 10:00 am – 6:00 pm
Sundays: 12:00 pm. – 4:00 pm
Admission: Adults: $6.00, Children 12 and under, Free ($5.00 with coupon)
TeaFest 2017
Date: November 27, 2017
Time:1:00 pm.
Admission: $25 per person including TreeFest.
TreeFest sponsored by CSS Industries and Merck Cherokee, Image of TreeFest courtesy of Bloomsburg Theatre Ensemble