Most people don't think of Northeastern, PA as an international hot spot during the summer time. But when the Little League Baseball World Series comes to Williamsport, PA so does the world. "America's Past Time", stops focusing on Major League Baseball and hones in on the raw emotions of 11-13 year olds (not just boys, the PA Team, Taney, representing the Mid Atlantic Region has a star pitching female) from around the globe striving to be deemed the best Little League team.
This year's Little League season marks 75 Years for organized baseball for kids in the United States.
You might find yourself asking… why Williamsport, PA? Well, it's where the first Little League was organized in 1939 by Mr. Carl Stotz and the Williamsport community. Consisting of three teams sponsored by a local dairy farm (Lycoming Dairy) , pretzel company (Jumbo Pretzels) and a lumber yard (Lundy's Lumber). Stotz created the dimensions, rules and geographical parameters that are still in practice today… just on a much larger scale.
Event Details
August 14th – 24th
570 East Central Avenue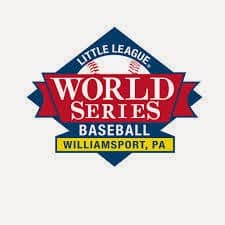 South Williamsport, PA
Game Schedule & Info
The Little League World Baseball Series is a must see for baseball enthusiasts and families alike. The historic baseball site has an interactive museum chronicling the full history of the beloved game. It also highlights current and former Major League Baseball players who got their start as kids. The area buzzes with excitement as droves of people fill the stadiums, summer winds down and everyone is captivated not by a multi million dollar athlete, but by tweens helping thousands of adults revel in their glory days of playing baseball.
To think of baseball, especially Little League, of the past is hard to imagine for a lot of people and probably even harder for youngsters just getting into the game. From a small town in NEPA, Little League sprouted from dirt fields to what is now an international spectacle being shown on television all over the world.
So, before the brisk Fall air rolls in, take your kids or just go let your inner child out and enjoy one last tradition of Summer… the Little League Baseball World Series in Williamsport.