Talk about great art shopping! For the second year in a row, the Stairwell Gallery in downtown Bloomsburg is inviting artists from throughout the Susquehanna Valley to create artwork using wood panels that are approximately 6-inch by 8-inch. The results will be part of the Fundraiser Holiday Show, November 21 – December 24, 2015.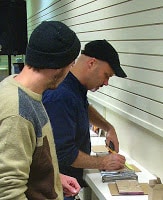 Committee members at work
Photo courtesy of The Exchange
For this special show, artists can make up to three creations, working in a variety of mediums, including painting, drawing, photography, collage and sculpture. It's great fun to see what each one does, starting with the same piece of wood. Last year the exhibit had more than 100 artists of all ages participate.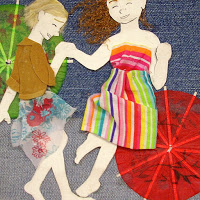 Artist: Evie Allport
Photo Courtesy of The Exchange
All completed art works will be for sale at two special events:
A silent auction on November 21, 2015 and a "Cash and Carry" reception on November 28 —both great times to do holiday shopping! that operates Stairwell Gallery.Each piece sells for $25, with the artist receiving $20 and the remaining $5 to the nonprofit The Exchange that operates Stairwell Gallery.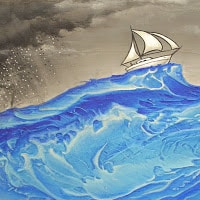 Artist: Jed McGreevy
Photo courtesy of The Exchange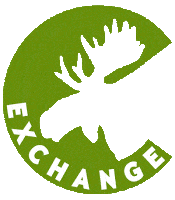 Logo courtesy of The Exchange
The Exchange, which supports art and creativity in the area, is located in downtown Bloomsburg, in a space that also houses The Stairwell Gallery. Besides this holiday show, the gallery has shows featuring individual artists throughout the year.
Fundraiser Holiday Show
Stairwell Gallery
The Exchange
Saturday, November 21 – Thursday, December 24, 2015
203 West Main Street, Bloomsburg
Silent Auction
Saturday, November 21, 2015
6:00 p.m. – 7:00 p.m.
2nd Annual Holiday Cash & Cary Show
Saturday, November 28, 2015
6:00 – 8:00 p.m.
Why not plan to stay with us at the Inn and make a fun weekend of it!