Some spots just have a great feeling about them, and it's evident when you walk in the door. Vintage wood floors, exposed brick walls, comfy armchairs and sofa, small tables perfect for a tête-à-tête—all markers of a place that says, "Come on in and relax for awhile." Fog & Flame Craft Coffee and Espresso Bar in downtown Bloomsburg is like that.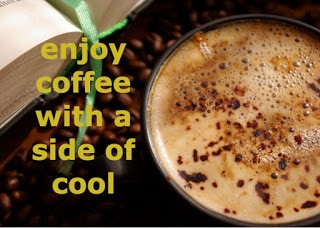 Long a favorite with the college crowd, you can feel comfortable there hanging out with a book or your computer, or meeting up with a friend for a long catch-up. This being a coffeehouse, the drinks are key. Baristas here make top-notch espresso drinks, and you can also find a great lineup of teas, and smoothies. To go with them, Fog & Flame serves a selection of pastries, such as a yummy caramel chai muffin, and offers light lunch fare. The chicken salad is a tasty favorite.
Come evening, Fog & Flame is often the place to catch local talent performing. And note the artwork on the walls. The shop also helps promote local artists. All of which makes coming here for a break, a feel-good experience.
Fog & Flame Craft Coffee and Espresso Bar
34 East Main Street, Bloomsburg
Monday – Friday, 6:30 a.m. – 8:30 p.m.
Saturday, 8:00 a.m. – 8:30 p.m.
Sunday, 8:00 a.m. – 5:00 p.m.
570-389-7651
You'll enjoy more feel-good experiences when you stay with us at the Inn. Plan to come visit us soon!