Bloomsburg welcomes the holiday season to with a festival of trees, Parade of Lights, art gallery receptions, holiday theater productions, open houses, Christmas tree farms, and more – all beginning Thanksgiving weekend, November 25-27, 2016!
Bloomsburg Theatre Ensemble's TreeFest 2016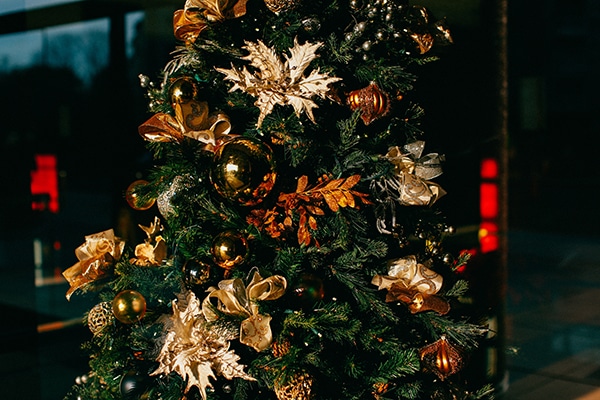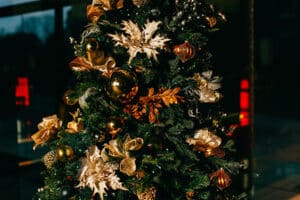 .
Marvel at over 100 live trees community volunteers decorate in holiday splendor while you enjoy local entertainment by choirs, dance groups, and musicians. Peruse holiday gift displays by professional craft artisans, and don't forget to admire the gingerbread houses! Families in need receive the decorated trees at the end of the festival.
Friday, November 25, 2016 & December 2, 2016 Hours: 5:00 pm – 9:00 pm
Saturday, November 26, 2016 & December 3, 2016 Hours: 10:00 am – 6:00 pm
Sunday, November 26, 2016 & December 4, 2016 Hours:12:00 pm. – 5:00 pm
Caldwell Consistory
150 Market St. , Bloomsburg, PA 17815
Cost:$6 per person. 12 and under free
WHLM 2016 Parade of Lights
Christmas lights in this annual parade through downtown. Enjoy hot chocolate, cookies, and carols as you celebrate!
Friday, November 25, 2016 Tree lighting: 5:45 pm Parade: 6:00 pm
Parade route: Lightstreet to Main Street to Market Street, Bloomsburg, PA 17815
Bloomsburg Theater Ensemble's Every Christmas Story Ever Told
If you're fans of A Christmas Story and Saturday Night Live, you'll enjoy this hysterical attempt to tell all your favorite Christmas stories in just under 90 minutes.
November 26, 2016 – December 23, 2016
Thursdays, Fridays, Saturdays at 7:30 pm, Sundays at 3:00 pm
Alvina Krause Theater
221 Center St., Bloomsburg, PA, 17815
Phone: (570) 784-8181
Tickets: Adult: $28.00, Senior: $24.00 Young Adult: $24.00 (< age 30) Student/Child:$13.00
Christmas Open House at The Shops at Forever Green
Stop by November 25-26, 2016, for a large selection of fresh wreaths and seasonal decorations as well as hand-crafted locally made gifts, antiques, furniture, and home décor. Enjoy wine tasting at Pickering Winery and take home fresh baked goods, homemade jams, and more.
The Shops at Forever Green
1549 PA-487, Orangeville, PA, 17859 (two miles north of Bloomsburg)
Hours: 10 am – 6 pm
Phone: (570) 784-0487
Bloomsburg's holiday activities continue all month from Thanksgiving until Christmas, so choose your favorite events and make your reservations at the Inn, Farmhouse, and Brewing Co. at Turkey Hill right away. We're waiting to welcome you to the best holiday season ever!