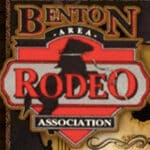 Have you ever been to a rodeo? Why not make it part of your Northeastern Pennsylvania vacation this year, at Benton's 33rd Annual Frontier Days Celebration and Championship Rodeo July 11-16, 2017? You'll see competitors from all over the country compete in one of the best rodeos in the U.S. There's entertainment for the whole family, from Saddle Bronc Riding to Steer Wrestling to Kids Mutton Bustin. Some events, like Tuesday's Fun Horse Show and Wednesday's 3D Barrel Race are free. Championship Rodeo events are Thursday, Friday, and Saturday evenings, and Bull-A-Rama is Sunday. There's musical entertainment as well, plus plenty of country fair style food, from hot dogs to funnel cakes and cotton candy.
Benton is just a 20 minute drive north from the Inn, so there will be time to enjoy one of our Brewing Company's Barn Burner Burgers to begin your evening at the Rodeo, and relax with a Barn Dance Blonde when you return. Give us a call today to book your stay!
Benton Championship Rodeo Brochure
Dates: July 11-16, 2017 Time for main events: 7:30 pm
Location: Benton Rodeo Grounds 385 Mendenhall Lane, Benton, PA
Tickets for Championship Rodeo & Bull-A-Rama (required for each day):
Adults, $15; Seniors 65+ and Children 4-12 years, $12; Active Military with ID, $10; Children 3 and under, free.
For additional information, call 570-925-6536.