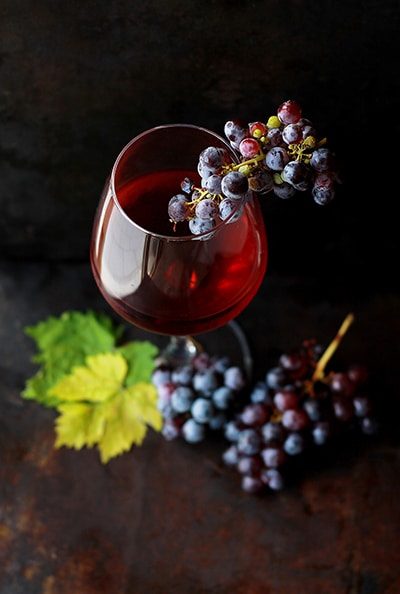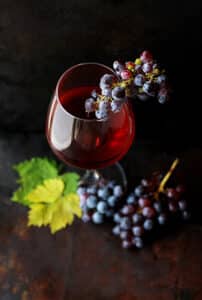 There's no better way to celebrate Midsummer than a getaway to Danville's Third Annual Wine in the Pines Festival, June 17, 2017, from noon to 5 pm. The open-air festival will feature seven local wineries, two local breweries, plus beverage-friendly treats from selected food vendors. Enjoy live music by the Irv Ball Band while you peruse items for sale by the Susquehanna River Artists, Danville Arts Council, and other artists and artisans.
You'll sample wines from seven wineries:
Benigna's Creek Vineyard & Winery in Klingertown, located at the highest point in the Mahantongo Valley, produces 21 different wines, both grape and fruit varieties, ranging from dry to sweet.
Fero Vineyards & Winery in Lewisburg produces varietals like Riesling, Pinot Noir, Pinot Gris, Lemberger, Gruner Veltliner, and Saperavi made from only Pennsylvania fruit.
Firehouse Winery & Vineyard in Shamokin features nine wines, including Niagara, Chianti, Cabernet Sauvignon, rose, blush, and fruit wines such as blueberry and honey cranberry.
Freas Farm Winery near Berwick has been family-owned for almost a century, and produces farm-to-table sustainable wines grown on the southern side of Jonestown Mountain.
Kulpmont Winery, a new addition to the area, offers classic wines such as Riesling, White Zinfandel, and Merlot, in addition to their Coal Region wines, some of which are fruit wines and others are classic grape varieties finished with fruit flavorings, creating sweet or semi-sweet wines.
Red Shale Ridge Vineyards in the scenic Hegins Valley is family-owned and operated, producing red, white, and fruit wines ranging from dry to sweet.
Shade Mountain Winery & Vineyards, also family-owned and operated, grows a wide variety of grapes in their 68-acre vineyard, from Pinot Noir to Pingo Grigio and Sangiovese to Steuben.
Three Dogs Vino, another relatively new winery, offers a wide variety of red, white,, and blush wines, ranging from dry to sweet. Current wines include Chardonnay, Pinot Gris, Diamond, Montepulciano, and Chianti.
Wine in the Pines will be held at Hess Field in Danville, only a 20 minute drive west from the Inn, Farmhouse, and Brewing Co. at Turkey Hill in Bloomsburg. You'll have plenty of time to come back to the Inn for a leisurely dinner in our Farmhouse Restaurant or, if you've sampled too many treats at the festival, some lighter fare at the Brewing Company. It's a great weekend getaway for Father's Day, so don't wait to give us a call or go online and book your stay.
Wine in the Pines Festival
Date & Time: Saturday, June 17, 2017 from 12:00 – 5:00 pm
Location: Hess Field, Danville, PA 17821
Cost: Advanced tickets are $18 (available online) and $20 the day of the event (not available online). The Festival is held rain or shine; tickets are non-refundable.
Note: You must be 21 or older and have a valid ID to attend.
The 2017 Wine in the Pines Festival is made possible by the generous support of the Columbia Montour Visitors Bureau, FNB Bank and Carriage Manor Builders.