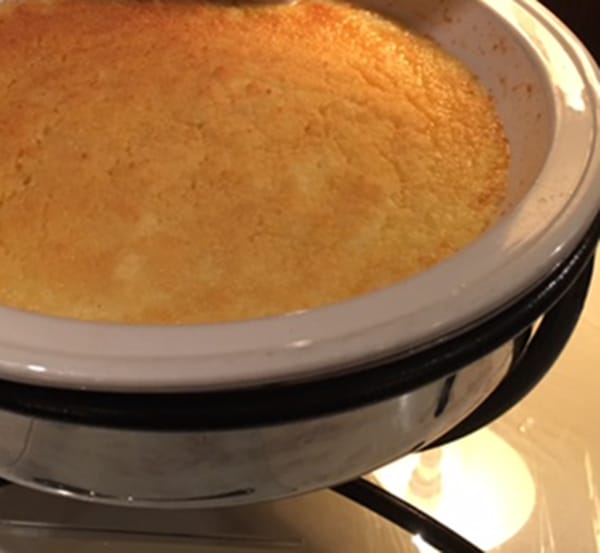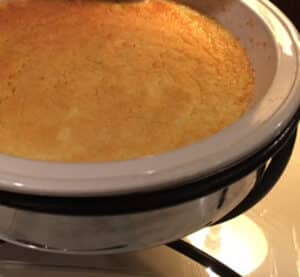 September is National Breakfast Month, and September 26th is Better Breakfast Day, so there's no better time to talk about our complimentary gourmet breakfast and share the recipe for one of our guests' favorites on chilly fall mornings – Cheesy Grits! We invite you to begin your breakfast at a table in the greenhouse overlooking our newly renovated duck pond. Sip freshly-squeezed orange juice and your favorite morning beverage while you enjoy our homemade pastries, and your choice of cereals, fresh fruit, and yogurt. Our special Cheesy Grits accompany the Inn's hot breakfast entrées such as a frittata or quiche with seasonal vegetables.
The word 'grits' is derived from the Middle English word gyrt, meaning the outer bran of any whole grain. While many people associate grits with the Southern United States, they were a nearly universal component of North American cuisines before European settlement. Because corn was readily grown, both Native Americans and European settlers transformed ground corn into grits.
The Inn, Farmhouse, and Brewing Co. at Turkey Hill Cheesy Grits
This recipe makes a great dish for family and friends!

Ingredients
2 cups heavy cream
1 cup chicken stock
1 cup regular or stone ground grits
2 Tablespoons butter
Salt and Pepper to taste
2 cups cheddar cheese, shredded
1/2 cup Parmesan cheese, grated
Directions
Prepare grits according to directions on the package, using cream, stock, butter, salt, and pepper. Cook until liquid is absorbed and grits have thickened. (The coarser the type of grits, the longer they need to cook.) Add the cheddar cheese and most of the Parmesan cheese, reserving a little of the Parmesan to sprinkle on the top. Spoon into ovenproof casserole, top with remaining Parmesan cheese, and bake at 350 degrees F until the top is lightly browned, about 10 minutes.
Yield: 10-12 servings; may be doubled for large gatherings.