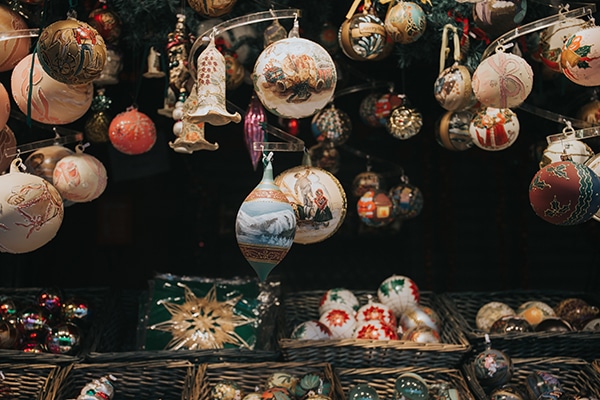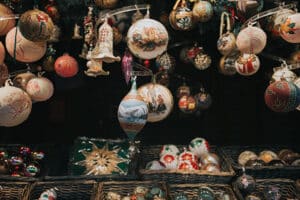 Lovers of old-fashioned Victorian-style Christmas celebrations won't want to miss all the holiday events in and around Bloomsburg the weekend of December 8-10, 2017. The Victorians celebrated Christmas in ways that embodied the spirit of giving and importance of family as well as the religious holiday. Favorite decorations in that era included evergreen garlands over mantels, gilded or silvered nuts, and a Christmas tree decorated with fanciful paper chains and ornaments, lighted with candles. Here's what's happening in Northeastern Pennsylvania over a century later, in 2017:
"Carols by Candlelight" Concert
by the Bloomsburg University Department of Music
Dates & Time: Thursday, December 7, 2017, at 7:30 pm
Friday, December 8, 2017, at 7:30 pm
Location: First Presbyterian Church, 345 Market Street, Bloomsburg, PA
The concert features BU's Concert Choir, Women's Choral Ensemble, and Husky Singers.
Free admission, but tickets are required – obtain from Mitrani box office:
Phone: 570-389-4409.
Bloomsburg Theatre Ensemble is presenting "A Christmas Carol"
Dates & Time: Thursday, Friday, and Saturday, December 7-9, 2017 at 7:30 pm
Sunday, December 10, 2017, at 3:00 pm
Location: Alvina Kraus Theatre, 226 Center Street, Bloomsburg, PA
Join the ghostly presences of Christmases Past, Present and Yet to Come as they each visit Ebenezer Scrooge in turn, and celebrate the spirit of the holiday with the Crachitt family. BTE's ghostly magic will inspire the holiday spirit in one and all.
Tickets may be purchased online: Adults $28.00; Seniors (60+) $24.00; Young Adults $24.00 (30 and under) Students $14.00; Children $13.00 (13 and under).
The Jackson Mansion in Berwick celebrates its 2017 Victorian Candlelight Christmas
Dates & Time: December 8 & 9, 2017 from 4:00 – 9:00 pm
Location: Jackson Mansion, N. Market Street, Berwick, PA Phone: 570-759-0298
The Berwick Historical Society decorates the Mansion with rare ornaments, feather trees, garlands, flowers and topiaries each December. The Victorian Candlelight Christmas allows visitors to see how some of our current traditions evolved from Victorian times on this self-guided tour. There will be costumed guides in each room, as well as live music and refreshments to enjoy.
Tickets may be purchased online: Adults $ 20.00 ($18.00 until December 6), Children under the age of 12: $10.00 when accompanied by an adult.
Gingerbread Village at The Children's Museum
Opening Reception Date and Time: December 9, 2017 from 10:00 am – 12:00 pm
Location: The Children's Museum, 2 West 7th Street, Bloomsburg, PA Phone: 570-389-9206
Enjoy this display of edible art created by local artisans, hobbyists, children, and families at the Children's Museum. Gingerbread creations on display from December 9th – December 31, 2017.
Admission: $6.50.
Our main house here at the Inn, Farmhouse, and Brewing Co. at Turkey Hill, was built in 1839, so its walls have seen many Victorian Christmas celebrations. There's no better way to enjoy the nostalgia of an old-fashioned holiday celebration than a stay at our historic Inn. Let us surround you with the warmth of Christmas past and Christmas present this holiday season – it's a perfect way to create treasured memories for Christmases yet to be.