It's the 5th annual Destination Blues Music Festival – Winter Blues Heaven on Route 11, Friday, February 16 through Sunday, February 18, 2018 in Bloomsburg, and the nearby communities of Danville and Berwick, PA. Friday evening and Saturday, restaurants and brew-pubs will host national and regional performers ranging from solo acoustic to electric bands. Saturday afternoon and evening, it's the main event – seven acts on two stages at Bloomsburg's Caldwell Consistory with Headliner Victor Wainwright & The Train, plus Vanessa Collier and Mississippi Heat. The Festival's free finale Sunday afternoon features Dave Keyes Gospel Revue at the Wesley United Methodist Church.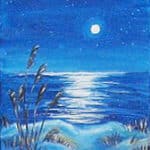 Plan to kick off your weekend Friday evening at The Exchange Gallery's 'Blues Show' Reception, featuring over 100 'blue-inspired' works by regional artists, then catch some other performances around town. There will be free bus transportation to the various music venues throughout Friday evening. You'll want to cap off the evening at our own Turkey Hill Brewing Company, of course!
Saturday afternoon and evening will be full of music, food, and fun, with performances at the Caldwell Consistory's two stages.
The lineup on the Consistory's Downstairs Stage includes:
The Consistory's Main Stage will feature performances by: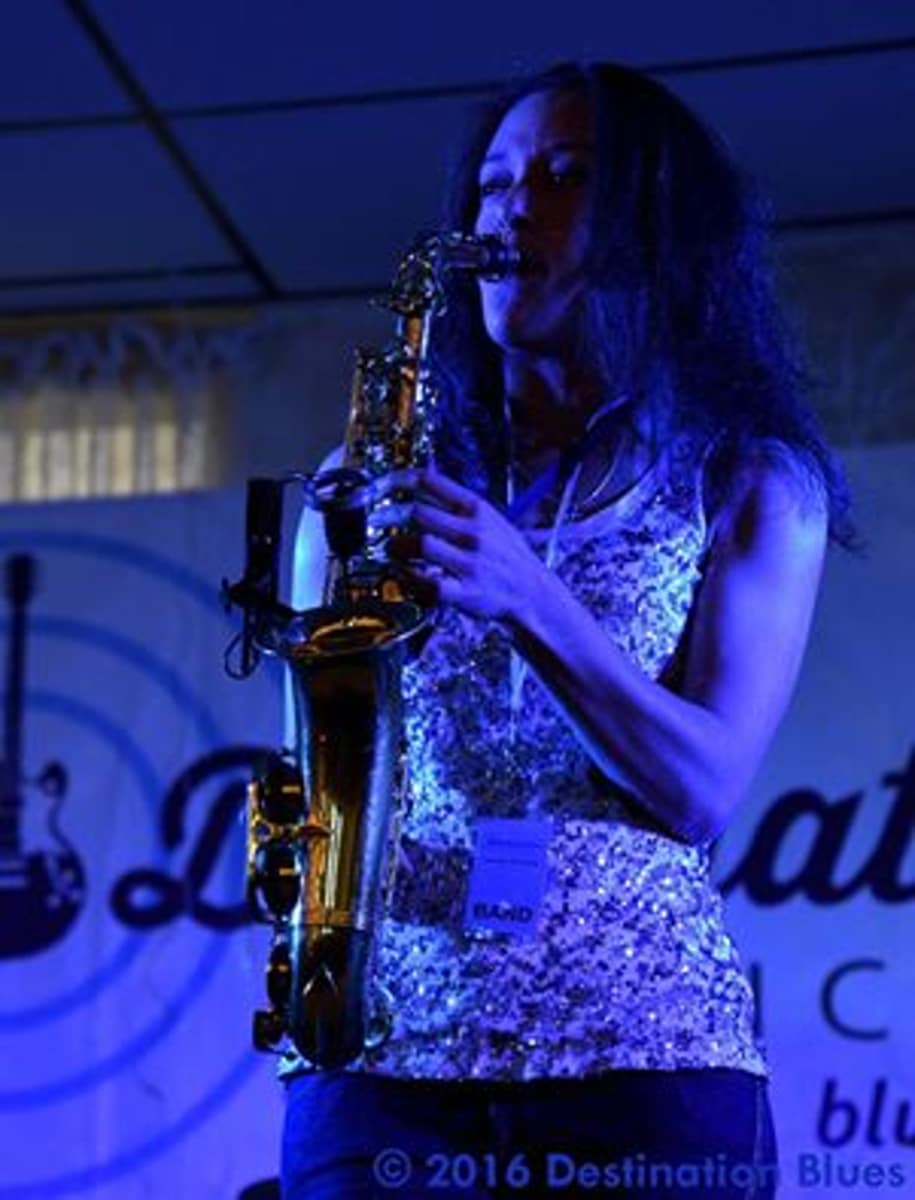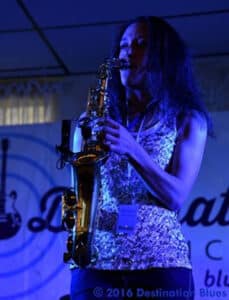 5:00 pm: Mississippi Heat, previously featured at the Billtown Blues Festival, will lead off the evening. Don't miss hearing their newest band member, vocalist Carla Stinson.
7:00 pm: Vanessa Collier's popular performance at the 2016 Destination Blues means she will be appearing on the Main Stage with a new band this year. Nominated for a 2017 Blues Music Award as Best Instrumentalist, her CDs Heart, Soul and Saxophone and Meeting My Shadow highlight her instrumental, vocal, and song-writing talent.
9:00 pm: Victor Wainwright & The Train. Two-time winner of the Blues Music Award Pinetop Perkins Piano Player of the Year, the headliner's performance features 'high-octane boogie piano and soulful vocals' that will be "sure to please every blues/roots fan".
Sunday, February 18, 2018, the Dave Keyes Gospel Revue, with special guests Beareather Reddy and J.T. Bowen, brings the Festival to a close with their 1:00 pm performance at Bloomsburg's Wesley United Methodist Church.
When you make Bloomsburg your DESTINATION, the BLUES will be something you look forward to this winter! If you want to grab a piece of Winter Blues Heaven, don't wait to give us a call or go online and make your reservation at the Inn, Farmhouse, and Brewing Co. at Turkey Hill!
5th Annual Destination Blues Music Festival
Dates: February 16-18, 2018
Locations: The Caldwell Consistory, 150 Market Street, Bloomsburg, PA
Wesley United Methodist Church, 130 W. 3rd Street, Bloomsburg, PA,
Various restaurants and brew-pubs in Bloomsburg, Danville, and Berwick, PA
Tickets: Saturday, February 17, 2018, performances at the Caldwell Consistory are $25 in advance (through February 9, 2018), $30 at the door. There is no cover charge at any venue on Friday night, or for the Gospel Blues performance (please bring a donation of a canned food item).
Photos courtesy of The Exchange Gallery