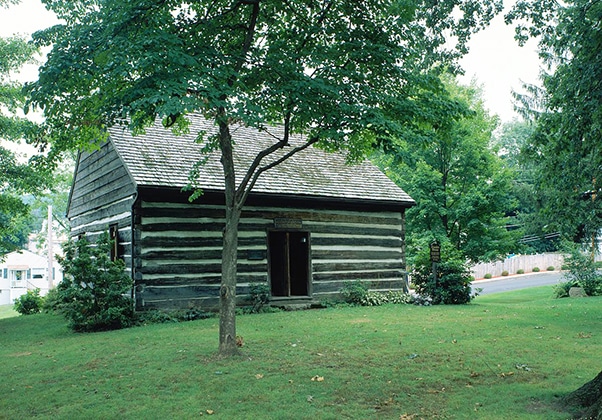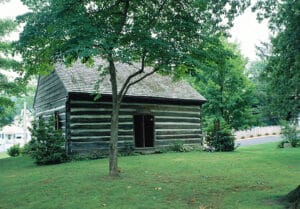 When you stay at The Inn, Farmhouse, and Brewing Co. at Turkey Hill in Bloomsburg, PA, you're surrounded by more than three centuries of northeastern Pennsylvania's history. Columbia and Montour Counties' Summer Heritage Passport is your guide to some of our area's sometimes overlooked as well as more popular cultural and historic sites. Of course, the Inn itself provides its own 19th century story about Bloomsburg's Turkey Hill!
A Passport attraction, the Catawissa Quaker Meeting House, or Catawissa Friends Meetinghouse, is one of the most historic and well-known landmarks in northern Pennsylvania. Built about 1787-1789, it may be the oldest building in Columbia County. Catawissa's first settlers, Quakers from farther east in the Pennsylvania colony, purchased land along Catawissa Creek and began building homes about 1775. The first Quaker Meetings were held in homes there. The Revolutionary War Battle of Wyoming on July 3, 1778, devastated the area; it was not until after the end of the Revolution that many homes were rebuilt and the Catawissa community grew.
Today, the Meetinghouse's small log structure, surrounded by great oaks, appears much as it did 230 years ago, as shown in the video. Inside the building, a partition divides the room into two spaces that are interconnected with a door and shutters that could be opened to about window height. An image from the Historic American Buildings Survey/Historic American Engineering Record/Historic American Landscapes Survey illustrates the space. Although women and men held worship services together, the closing partition allowed them to hold separate business meetings and censure their own members if necessary.
Why not spend Sunday of your weekend getaway to the Bloomsburg, PA exploring the history and natural beauty of our region? Both the Catawissa Quaker Meetinghouse and some of the shared-use hiking and mountain biking trails in the Roaring Creek Tract are within 20 miles of our Inn. The Meetinghouse is 13 miles south on PA Route 42, and the eastern trailhead parking area the Roaring Creek Tract in Weiser State Forest is just 6 miles farther. In addition to the paved Roaring Creek Trail, the Tract's reservoirs are great spots for canoeing and fishing. Please note that the Meetinghouse is open only one Sunday each month during the spring, summer, and early fall, so if you're planning a stop on your Summer Heritage Passport journey, be sure to make your reservation at the Inn soon!
Catawissa Quaker Meeting House
Location: South Street, Catawissa, PA
Admission: Free
Days and Hours: Open the 3rd Sunday of the each month from April-September from 1:00 – 3:00 pm
(August 19,2018, September 16, 2018, April 21, 2019, May 19, 2019, June 16, 2019, July 21, 2019, August 18, 2019, September 15, 2019)
Other times by appointment if staff is available – call 570-356-2561 to schedule.
Resources: Berwick Historical Society, A History of Catawissa Friends' Meeting And Some of Its Earliest Members by John E. Eshelman. Additional images may be found on the Library of Congress website.
Photo courtesy of Columbia Montour Visitors Bureau