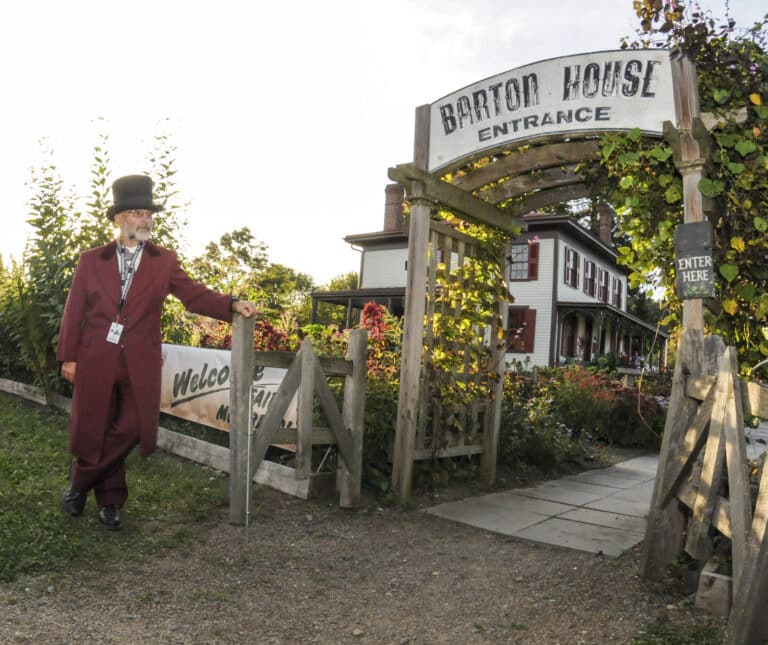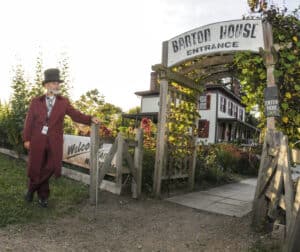 Bloomsburg Fair Week, September 21 – 29, 2018 is the best time of year to visit the Caleb Barton House and Gardens at the Fairgrounds in Bloomsburg, PA. The Fair and the Barton Home both date from 1855, when Caleb Barton built his home and the first Fair was held in Barton's fields. Reserving your hotel room at The Inn, Farmhouse, and Brewing Co. at Turkey Hill means you're only two miles from the Bloomsburg Fairgrounds, and you'll have the convenience of a Brew Pub and Grille with casual dining, a fine dining restaurant, and relaxing grounds right at the hotel.
The restored Barton House preserves an excellent example of mid-nineteenth century Pennsylvania architecture. Many of the home's paint colors match the original ones, and the style of decorating reflects the 1850s. The fireplaces in the living and dining rooms are original, and the reconstructed kitchen fireplace is true to the original one. Likewise, the garden displays plants commonly used in the 1850s.
During Bloomsburg Fair Week, the Barton House is open daily from 10 am until 6 pm. Each day there will be a Civil War physician re-enactor on the lawn, and demonstrations of different tasks such as woodworking and making horseradish, sauerkraut, or butter. Volunteers will discuss the 19th century plants in the garden as well. Visit the Barton House Historic Area on the Fair website for the complete schedule of activities.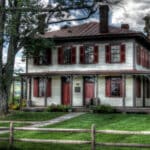 The Barton House is one of the 13 historic attractions on Columbia and Montour Counties' 2018 Summer Heritage Passport. Visitors who visit at least 10 of these sites by Sunday, October 7, 2018, will be entered in a drawing for five different prizes, totaling $1,000 in value. Please visit the Columbia Montour Visitors Bureau website for more information about the Heritage Passport and all thirteen places.
The Bloomsburg Fair brings thousands of visitors to our area of Northeastern Pennsylvania, so don't wait to go online or give us a call at (570) 387-1500 to book your stay at the Inn!
Photos courtesy of Barton Historical Association