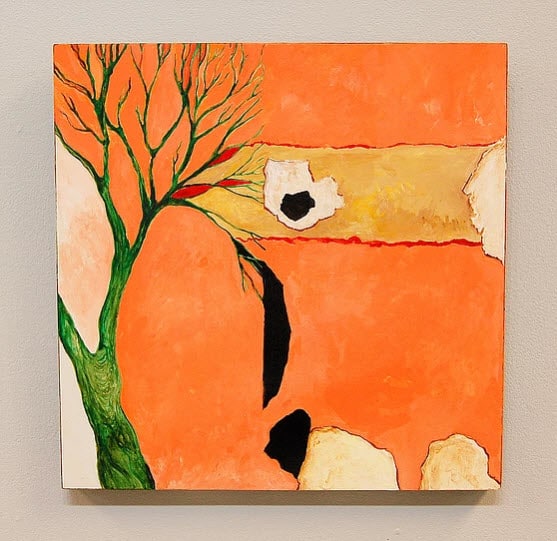 The 6th annual Destination Blues Music Festival comes to Bloomsburg March 2, 2019. The Exchange Gallery traditionally presents a Blues Show exhibit to complement Destination Blues. In past years, the art show featured works by regional artists inspired by the color blue. This year, look for art inspired by a color that creates harmony with blue – Pantone's Color of the Year, Living Coral.
The Exchange Gallery will host a Reception during Destination Blues, on Saturday, March 2, 2019, from 5:00 – 9:00 pm. Stop by the Reception to enjoy art works inspired by Living Coral and live music by Stacia Abernatha and Sean Farley. The gallery in downtown Bloomsburg is just two miles from The Inn, Farmhouse, and Brewing Co. at Turkey Hill. Visit The Exchange's website for a carousel of images featuring some of the art works in the show, from paintings to jewelry. The Color of the Year exhibit will be open during regular gallery hours through March 22, 2019.
Living Coral creates visual harmony with the blues, just as Destination Blues' performers create musical harmony. Opposites on the color wheel like Living Coral's pinkish red-orange and blues create harmony through maximum contrast and stability. Another source of harmony are combinations of colors that are grounded in nature. According to Pantone, "Living Coral emits the desired, familiar, and energizing aspects of color found in nature." Hidden below the counterpoint of the oceans' blues, "Living Coral embodies our desire for playful expression" and symbolizes "our innate need for optimism and joyful pursuits." A Brief History of Living Coral, Pantone's Color of the Year provides an informative summary of coral's colorful roles in art and culture over the centuries (J. Palumbo, December 6, 2018).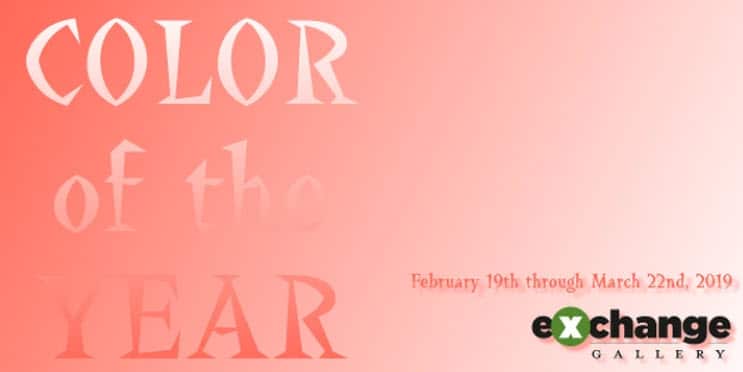 Spring is arriving soon in Northeastern Pennsylvania, and visitors can enjoy lots of events coming to the Bloomsburg area. In addition to Destination Blues and The Color of the Year at the Exchange Gallery, there are productions at Bucknell University's Weis Center for the Performing Arts, maple sugaring at Montour Preserve, Restaurant Week (March 29 – April 7, 2019) and Northeastern PA's premier beer tasting event, The Taming of the Brew (April 13, 2019). Celebrate spring with a mini vacation at The Inn, Farmhouse, and Brewing Co. at Turkey Hill. Remember, you can book our special Getaway Package throughout March and April!

The Exchange Gallery: Color of the Year Exhibit
Dates: March 1-22, 2019
Gallery hours: Mondays and Fridays from 10:00 am – 6:00 pm
Location: 24 East Main Street, Bloomsburg, PA Phone: 570-317-2596