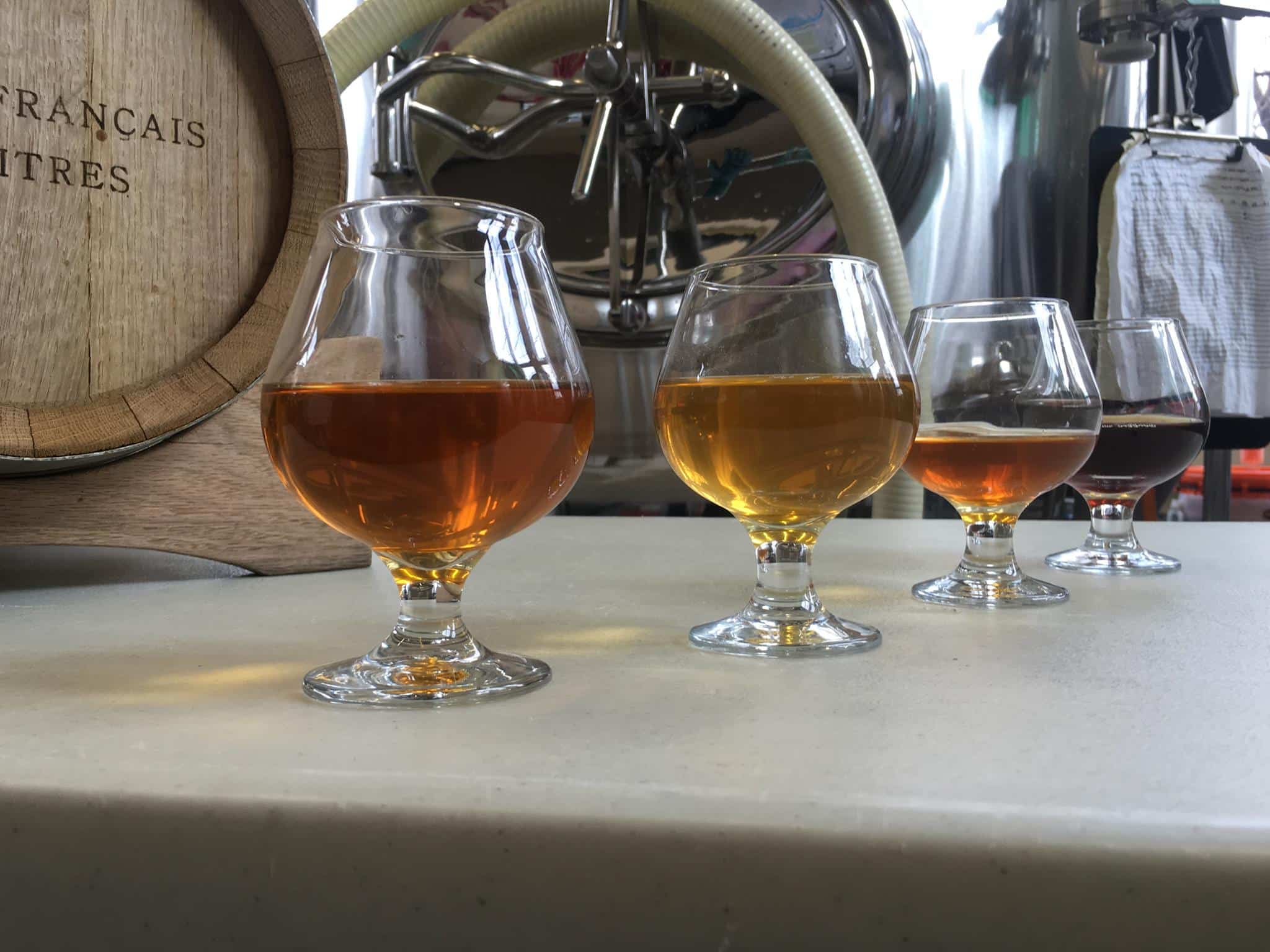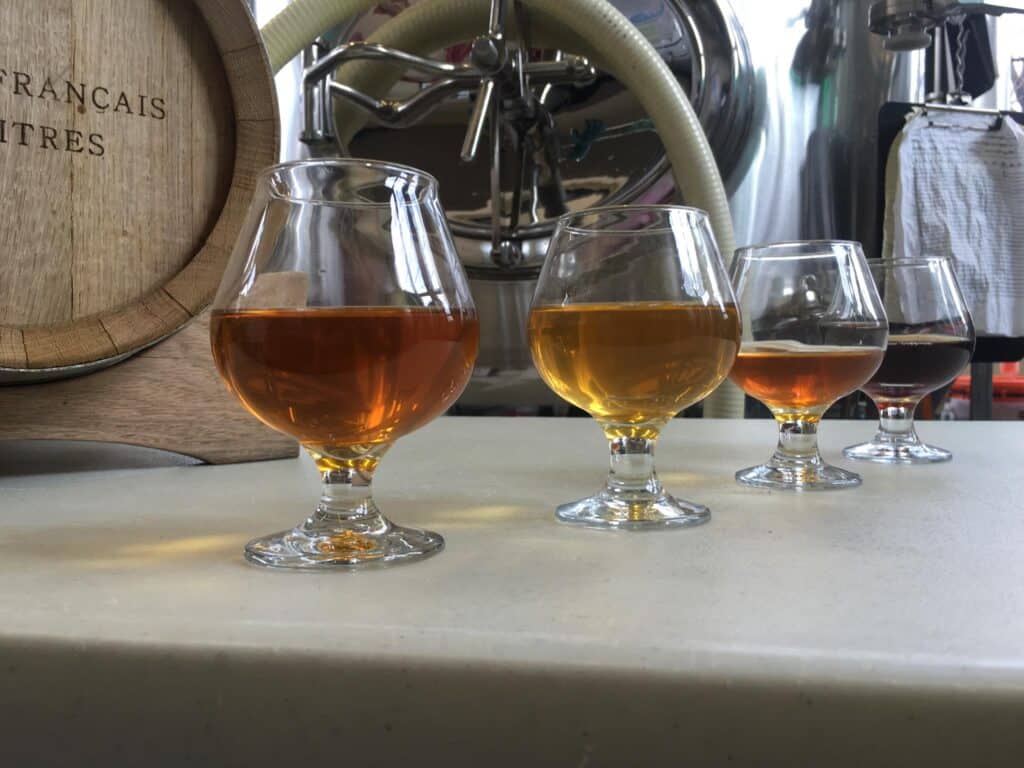 Craft beer lovers, make plans for Taming of the Brew: A Premier Northeast Pennsylvania Beer and Food Festival on Saturday, April 13, 2019 in Bloomsburg, PA. The evening's ticket to this craft beer tasting event includes all the brews and food you wish to sample from 24 artisan breweries from across Pennsylvania and the U.S. Food will be local, provided by 15 Bloomsburg area restaurants, food trucks, and caterers. Enjoy live musical entertainment throughout the evening by WonderChunk, a five-piece premier band specializing in Legendary Guitar Rock. The evening's activities also include experts' discussion about local trends and tastes in brewing, a silent auction, and photo booth.
Taming of the Brew 2019 will feature craft breweries from coast to coast, including many from Pennsylvania. The Inn, Farmhouse, and Brewing Co. at Turkey Hill in Bloomsburg will be serving both its craft brews from the Turkey Hill Brewing Company and tasty fare from the Farmhouse Restaurant and the Brewing Company Pub & Grille.

Pennsylvania Breweries represented in 2019:
Turkey Hill Brewing Company and Marley's Brewery & Grille from Bloomsburg
Old Forge Brewery from nearby Danville and Rusty Rail Brewing Company from Mifflinburg
Covered Bridge Brewhaus from Shamokin and Three Beards Brewing from Sunbury
Bullfrog Brewery and New Trail Brewing Company from Williamsport
Susquehanna Brewing Company from Pittston and Lion Brewery from Wilkes-Barre
Lancaster Brewing Company from Lancaster and Wyndridge Farm Cider from Dallastown
Victory Brewing Company from Downingtown and Yards Brewing Company from Philadelphia
Tröegs Independent Brewing from Hershey and Jack's Hard Cider from the Gettysburg area
New this year: seven breweries from the Atlantic to Pacific to the Gulf of Mexico, plus one from Canada!
From the North: Unibroue from Chambly, Quebec, Canada and Iron Flamingo Brewery from Corning, New York
From New England: Allagash Brewing Company from Portland, Maine and Harpoon Brewery based in Boston and Windsor, Vermont
From the Mid-Atlantic and the South: Dogfish Head Brewery from Milton, Delaware and Abita Brewing from Abita Springs, Louisiana
From the Rockies and West Coast: Boulder Beer Company from Boulder, Colorado and Stone Brewing from Escondido, California
Fare from regional restaurants will complement the beers and ciders. Many of these restaurants feature locally sourced foods and menu items. In addition to The Farmhouse Restaurant and the Turkey Hill Brewing Company Pub & Grille, other Bloomsburg restaurants will include Filet 18, Quaker Steak and Lube, Blind Pig Kitchen, Rose Marie's Italian Restaurant, Baker's Guild Café, Root 11, and Fog and Flame Espresso Bar, plus Kurian's Catering & Barbeque, and Steph's Subs. Bloomsburg's two new food trucks, Nannycakes Bakery and Food Truck, and SAC Lunches, will offer casual fare. Regional restaurants will include Rusty Rail in Mifflinburg, Lucy's Kitchen and Catering in Berwick, and the Heritage Restaurant and Covered Bridges Brewhaus in Shamokin, PA.
Taming of the Brew is a very popular event, so make your reservation to stay at The Inn at Turkey Hill today – just go online or give us a call at 570-387-1500. We promise you a tasty weekend getaway!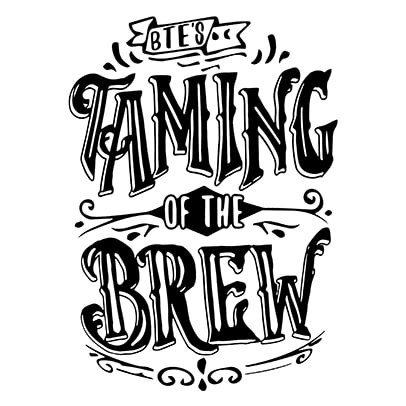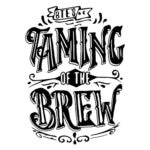 The Taming of the Brew
Date: Saturday, April 13, 2019, from 7:00 to 11:00 pm
Location: The Caldwell Consistory, 150 Market Street, Bloomsburg, PA
Ticket cost: $63 per person. Designated Driver Ticket cost: $30.
Tickets may be purchased online or by calling 570-784-8181.
The Taming of the Brew supports the Bloomsburg Theatre Ensemble