2019 strawberry festivals in Pennsylvania will be held near the Inn, Farmhouse, and Brewing Co. at Turkey Hill in Bloomsburg. Come to a Rohrbach's Farm strawberry festival in Catawissa, PA on June 15, 2019, or a community festival at historic Warrior Run Church in Watsontown, PA, on June 9, 2019.There are additional strawberry festivals throughout Pennsylvania during June.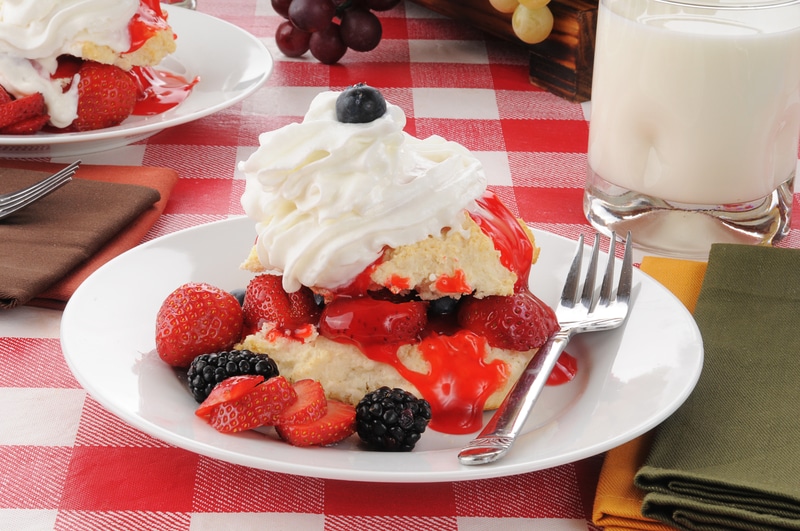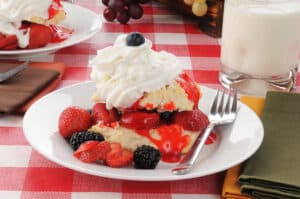 Sunday, June 9, 2019, it's the 39th Annual Freeland Farm Strawberry Festival at the Warrior Run Church in Watsontown, PA. Get ready to feast on lots of strawberry desserts made from local berries, four flavors of homemade ice cream, plus hamburgers, hotdogs and some "legendary Ham Barbecue." This family-friendly festival also will feature an exhibit of antique cars provided by Chapters of the Antique Automobile Club of America, whose goal is preservation and enjoyment of automotive history of all types. In addition to homemade food and ice cream, the Strawberry Festival will feature musical entertainment, an auction, tours of the historic church, grounds, and cemetery, plus an Old Fashioned Hymn Sing accompanied by a pump organ.
39th Freeland Farm Strawberry Festival
Date & Time: Sunday, June 9, 2019, from 11:00 am – 4:00 pm
Location: Warrior Run Church, 41 Warrior Lane, Watsontown, PA
Admission and Parking: Free.
Proceeds support restoration of the Historic Warrior Run Church and the Hower-Slote House.
Saturday, June 15, 2019, Rohrbach's Farm in nearby Catawissa will hold its Strawberry Festival and Father's Day Event from 11:00 am – 6:00 pm. There will be Rohrbach's strawberry desserts and ice cream, plus apple wood smoked ribs, pulled pork, brisket and chicken by Big Dan's BBQ and Freas Farm Wine in the Rohrbach's Barn Loft to round out the menu. Dads can enter the drawing for a gift basket, and everyone can enjoy listening to bluegrass, folk and blues from 1:00 pm – 4:00 pm. Rohrbach's Farm Strawberry Patch will be open for picking your own strawberries, too! The PYO cost will be $2.00 per pound, and don't forget to bring your own containers. You can check their farm-blog and call the Strawberry Hotline at 570-543-2107 for current information and picking conditions.
Rohrbach's Farm Strawberry Festival
Date & Time: Saturday, June 15, 2019, from 11:00 am – 6:00 pm
Location: 240 Southern Drive, Catawissa, PA Phone: 570-356-7654
Admission and Parking: Free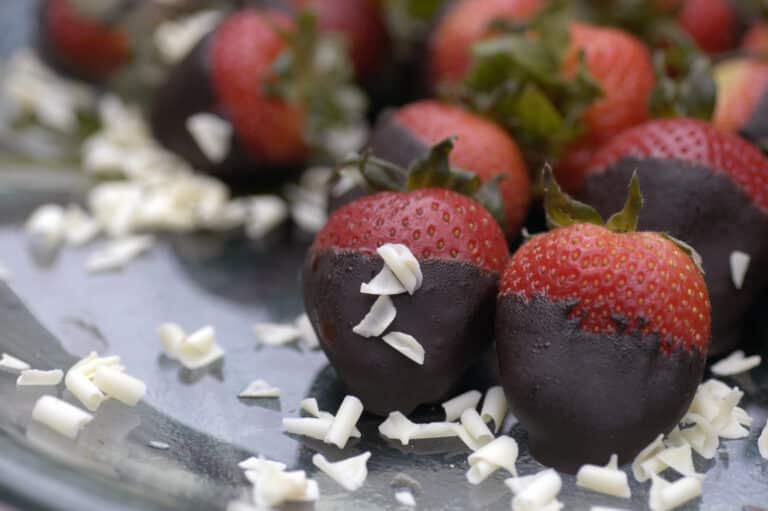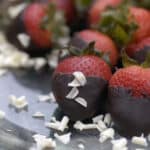 Strawberry season in Pennsylvania is never long enough for desserts from strawberry shortcake to ice cream to strawberry-rhubarb pie, not to mention strawberry lemonade, margaritas, or muffins!
It's the time to make plans for a weekend getaway in June to a strawberry festival and our campus-like property with its Inn, Farmhouse Restaurant, plus the Turkey Hill Brewing Company, and its Pub and Grille! Why not make it a sweet romantic getaway (think chocolate-dipped strawberries) or a delicious Father's Day gift? Just give us a call at (570) 387-1500, and let us help you plan your strawberry getaway and suggest the many other great things to do in our area!