Strawberries are at their best in June, so June is the time to go strawberry picking near Bloomsburg, PA. Farms where you can pick your own strawberries will open soon, so plan to pick some strawberries during your stay at the Inn, Farmhouse Restaurant, and Brewing Co. at Turkey Hill!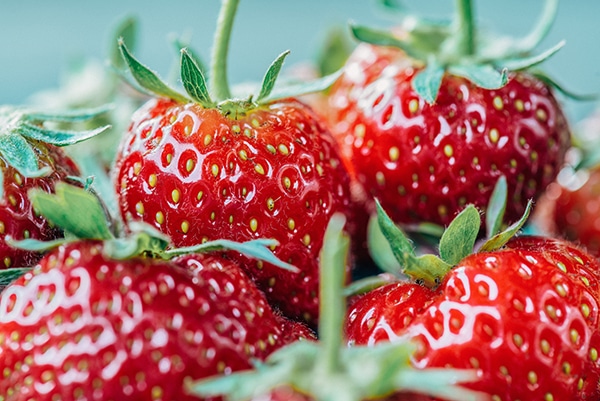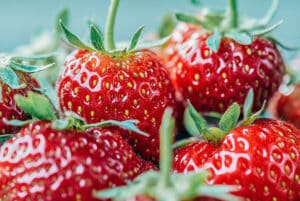 Briar Creek Farms: Visit their Facebook page for current information including availability, hours, etc.
Location: 1017 E 7th St, Bloomsburg, PA (3 miles from the Inn). Phone: 570-784-0507
Rohrbach's Farm is family owned, and offers both already picked and pick your own strawberries in season, plus a variety of farm products, a bakery, deli, gift shop, and more at their location in Catawissa, PA. The Farm anticipates opening its pick your own (PYO) strawberry fields sometime during the first week of June. They request you bring your own containers; the PYO cost will be $2.00 per pound. There will be a Strawberry Festival and Fathers Day Event on Saturday, June 15. Check their farm-blog and call the Strawberry Hotline at 570-543-2107 for current information and picking conditions.
Days & Hours: Monday – Saturday from 9:00 am – 6:00 pm, closed Sundays.
Location: 240 Southern Drive, Catawissa, PA (9 miles south of the Inn).
Pumpkin Hill Produce Farms anticipates opening "berry" soon, based on their Facebook post of May 20, 2019. They request you bring your own containers if you come to pick your own berries. Check their Facebook page for more details and the availability of strawberry picking throughout the season.
Days & Hours: Daily from 8:30 am – 6:30 pm.
Location: 250 Wapwallopen Road, Nescopeck, PA (20 miles east of the Inn). Phone: 570-379-2106
Green Barn Berry Farm also is family-owned, and will open for strawberry picking in June, followed by blueberry and black raspberry picking closer to July. It is located along the Susquehanna River in Muncy. The Farm takes pride in offering the "pick your own tradition of days gone by", leaving everyone "feeling like you truly took a step back in time". Seasonal product availability for berries is from early June (strawberries) through early October (red raspberries). The Farm grows a number of strawberry varieties, each with its own unique taste. The earliest variety is earliglow, followed by jewel, honeoye, sparkle, cabot, herriot, and allstar. Later in the summer, their acres of blueberry fields and acre of raspberry fields offer guests more berry picking fun near Bloomsburg.
Days & Hours: Call ahead or check their Facebook page, since availability can vary by day.
Location: 7299 Armstrong Road, Muncy, PA (30 miles northwest of the Inn). Phone: 570-546-5706.
Picking your own berries is just one of the great variety of area experiences & outdoor adventures that you can make your very own during your stay at the Inn. Here are just a few ideas for other places to visit and things to do during your summer vacation in Northeastern Pennsylvania: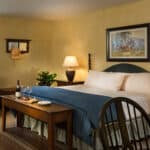 It's time to celebrate summer, so make plans for your getaway to the Inn, Farmhouse, and Brewing Co. at Turkey Hill now! Our 23 individually designed guestrooms include:
Choose the kind of room that best fits your vacation plans, then give us a call at (570) 387-1500 or go online to make your reservation!
Photo of strawberries by Jez Timms on UnSplash