Rolling hills, a majestic state park and a blanket of snow
make the area around Bloomsburg, Pennsylvania ideal for those like to strap on
skis or snowshoes.
If you're a guest at The Inn, Farmhouse & Brewing Co. at
Turkey Hill, you can enjoy a workout just by heading out to the fields beyond
your room. And for those who like to
explore the area a bit more, Rickett's Glen State Park offers several great
options.
The park is a convenient 35-minute drive from The Inn via PA
#487. With 13,050 acres and 20-plus
waterfalls, it's a popular summer destination for hiking, biking, fishing and
camping. But in the winter the park becomes a peaceful place to enjoy nature,
especially while getting a little exercise too.
If you prefer scenery to sweat, choose the easy-going Evergreen
Trail. This 1-mile path takes you through an old-growth forest, one of few
remaining stands in all of Pennsylvania.
For more of a workout, you can combine the Ganoga View and
Old Beaver Dam Road trails for a 4-mile loop. Skiing this takes you over the
flat portion of Red Rock Mountain. In summer, there are offshoot trails to the
Falls Trails, but these are prohibited access in the winter.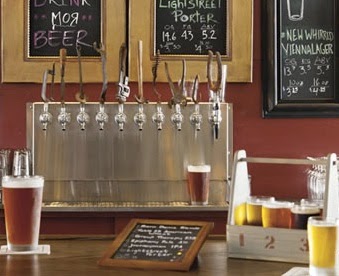 Snowshoers will find lots to love on the 1.9-mile Grand View
Trail, as it weaves its way to the highest point (elevation 1,449 feet) on Red
Rock Mountain. The stellar views of the surrounding hillsides will make your
trek up all worthwhile.
And of course, one of the best things about all that fresh
air and exercise? Coming back to The Inn, Farmhouse & Brewing Co. at Turkey
Hill, where you can enjoy a warm, cozy
fire and a cool, craft beer.