We love our rivers and our wine all year long, but during two events this fall, we're putting them front and center. Come stay at the Inn and you'll be close to the activities for each.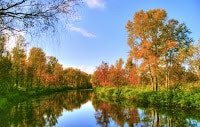 Berwick's Riverfest takes over the town's Test Track Riverfest Park on October 9-11, 2015 and has a little something for everyone. Car buffs will definitely want to check out the Riverfest Cruise, a car show that draws a great lineup of classic models, muscle cars, hot rods, bikes, trucks and sports cars. Back again this year are the Marvelous Mutts, performing three shows each day. Anyone who has ever tried to teach their dog how to roll over, will be amazed at what these dogs can do! For those wanting to get out on the water, D& M Airboat Charters will be offering rides. There'll be lots of food, great music each night, and a fireworks display on Saturday.
Berwick Riverfest
October 9-11, 2015
Test Track Riverfront Park, South Eaton Street, Berwick
Friday, noon – 7:00 p.m.
Saturday, 10:00 a.m. – 8:30 p.m.; Fireworks at 8:15 p.m.
Sunday, 10:00 a.m. – 6:00 p.m.
570-752-2723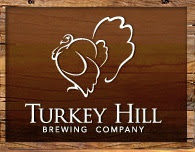 Head over to Camp Lavigne the following Saturday, October 17, 2015, and you can enjoy wine, beer, food and fun at the Camp Lavigne Wine Festival. Located in northern Columbia County, Camp Lavigne is a Boy Scout camp that was started in 1925 on a small 33-acre plot and now encompasses 220 beautiful forested acres. Fall is a perfect time to come here for a visit, and this festival provides the ideal excuse. Turkey Hill Brewing Company will be one of the vendors, which include local wineries, breweries and a hard cider producer. Besides the opportunity to taste great local beverages, the 21-and-over event also features artists and crafters, and a lineup of musicians. All proceeds benefit the camp, which serves youth 7-17 years of age.
Camp Lavigne Wine Festival
Saturday, October 17, 2015
Camp Lavigne
35 Camp Lavigne Road, Benton
11:00 a.m. – 5:00 p.m.
Tickets: $15/advance, $20/day of event, $10/designated driver
No one younger than 21 will be admitted.
570-925-2473
With all that's going on in the fall—football games, festivals, and foliage touring—it's a great time to visit, and we'd love to have you! Give us a call and book a stay soon.