Local wineries and a brewery are in the spotlight next month during Danville's 2nd Annual Wine in the Pines Festival on Saturday, July 23, 2016. It's a great chance to taste a variety of wines and craft beers, while enjoying a lazy summer afternoon in the park.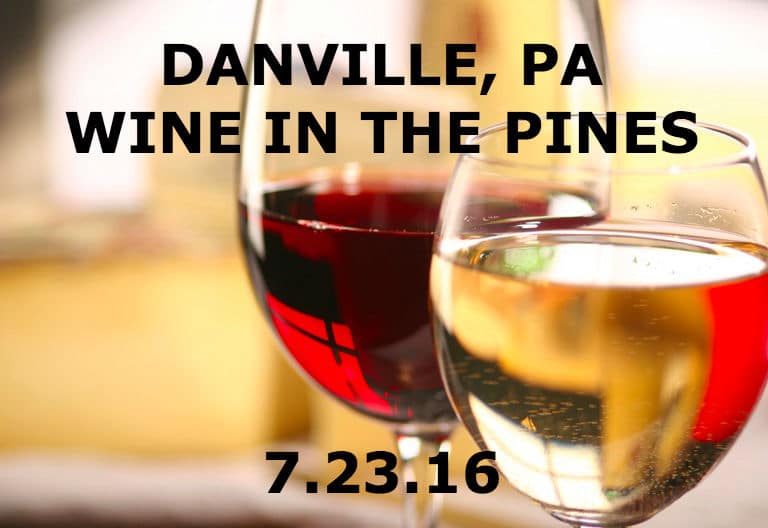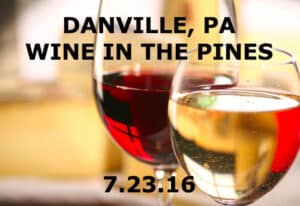 The festival will feature six area wineries: Benigna Creek Vineyard, Colonel Rickett's Hard Cider, Fero Vineyards, Freas Farm Winery, Red Shale Ridge Vineyards, Shade Mountain Winery; as well as Old Forge Brewing Company. In addition, there will be a select group of food vendors offering selections to pair with the different wines and beers.
Live music is another big part of the day and includes two great acts. Tie Dyed Dog plays Baby Boomer hits, mixing guitars, harmonicas and ukuleles with techno vocals. The Louie Land Jazz Group, led by popular solo artist Louie Land, performs a range of music, from hard-swinging standards to mellowed-out ballads. There will also be vendors selling a variety of items, many wine or drink-related.
The entire event will be held at tree-lined Hess Field in Danville, where there is plenty of space to relax. So be sure to bring along your umbrella chairs and blankets!
Wine in the Pines
Saturday, July 23, 2016
Noon – 5:00 p.m.
Hess Field
Meadow Lane, Danville
Tickets: Advance, $18 (group rate, $15); day of event, $20
Tickets are available at the Danville Business Alliance Office, Old Forge Brewing Company and Red Shale Ridge Winery
570-284-4502
Following the event, you can head back to the Inn for more relaxation, and a delicious dinner with wine in our Farmhouse Restaurant. Give us a call to plan your stay!