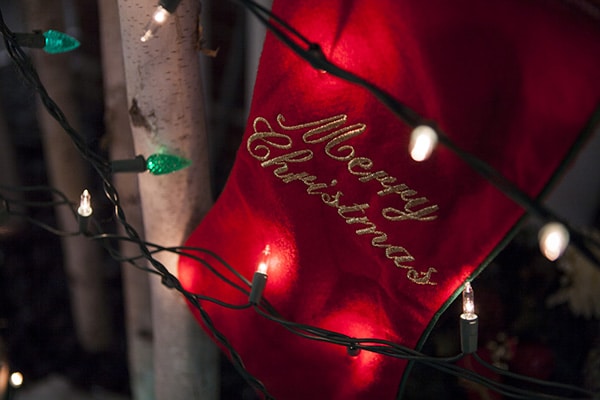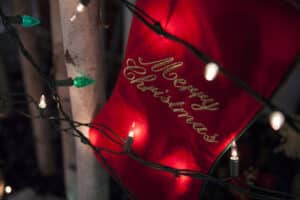 Make plans to see BTE's 2016 holiday production as part of your December getaway to Bloomsburg, PA, and the Inn, Farmhouse, and Brewing Co. at Turkey Hill. Whether you're a fan of A Christmas Story or SNL, you won't want to miss Every Christmas Story Ever Told (and then some!) by John Alvarez, Michael Carleton, and James FitzGerald.  Performances are Thursday, Friday, and Saturday evenings and Sunday afternoons though December 23, 2016.
This parody of Christmases past, present and future will have you 'laughing all the way' through the holiday season without needing jingle bells or that one-horse open sleigh. Instead of Charles Dickens' sometimes long-winded classic tale, three under-prepared actors decide to perform every Christmas story ever told in only 90 minutes. Imagine a comedic medley of favorite Christmas stories sprinkled with holiday traditions from around the world, seasoned with cultural icons both ancient and modern, and garnished with almost every Christmas carol you remember.  The Grinch will never be able to steal the cheer of this hysterical Christmas celebration!
Don't wait to reserve your cozy room at the Inn and some guaranteed holiday laughs at BTE's Every Christmas Story Ever Told (and then some!). Plan on dinner in our Brew Pub before you go, or stop by for a nightcap afterwards, and don't forget all of Bloomsburg's unique shops and galleries for your last-minute holiday shopping!
Every Christmas Story Ever Told (and then some!)
Presented by Bloomsburg Theatre Ensemble
Location: Alvina Krause Theatre
226 Center Street, Bloomsburg, PA 17815
Dates & Times:  November 25, 2016 – December 23, 2016
Thursdays, Fridays, and Saturdays at 7:30 pm
Sundays at 3:00 pm
Tickets:$28.00 – $13.00
Tickets may be purchased at the BTE's website or by calling the Box Office: (570) 784-8181