Summer means baseball, so why not take a Williamsport Crosscutters game at their newly renovated BB&T Ballpark on your getaway to Bloomsburg this year? The Crosscutters are a Class A Short Schedule affiliate of the Philadelphia Phillies, fielding second-year pros and the best of newly signed draftees. The season opens at home June 20, 2017, against the State College Spikes and ends September 2, 2017. Visit the Crosscutters' website for the complete 2017 schedule.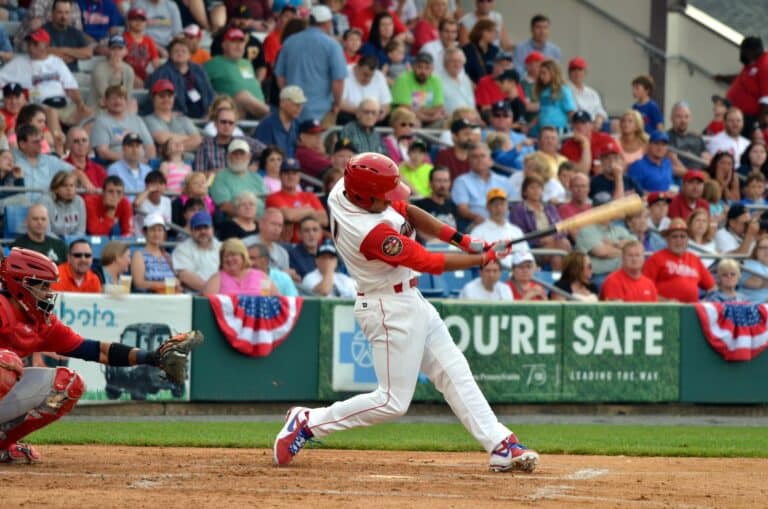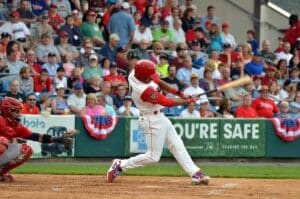 The 2017 renovations updated the second oldest Minor League Park in the U.S for the 21st century, while maintaining its historic charm. All fixed seating is new- the former general admission tickets now have individual reserved seats known as Stadium Reserved seating, and the new Field Reserved seating section replaces box seating with wider seats and aisles. New, larger dugouts are located on the first and third base lines, and state-of-the-art protective netting offers better visibility as well as protection for fans.
Williamsport is only a 50 minute drive from The Inn, Farmhouse, and Brewing Co. at Turkey Hill, so whether you're a fan of the Phillies or the Field of Dreams, it's easy to catch a Crosscutters game during your stay. Tickets are affordable, and you might see some future major leaguers at the beginning of their careers! Whether your getaway plans include baseball, sightseeing, or just relaxing, you won't strike out if you book a stay with us this summer – we predict a vacation home run in your future!
BB&T Ballpark
1700 West Fourth Street, Williamsport, PA
Phone: 570-326-3389
Tickets: Stadium Reserve seating is $7.00, Field Reserve $8.75, Dugout Deck $9.75, and Loggers Landing Open Seating/Standing $11.50, when purchased in advance.
Tickets purchased on game day are $1.00 more.
Images courtesy of Williamsport Crosscutters