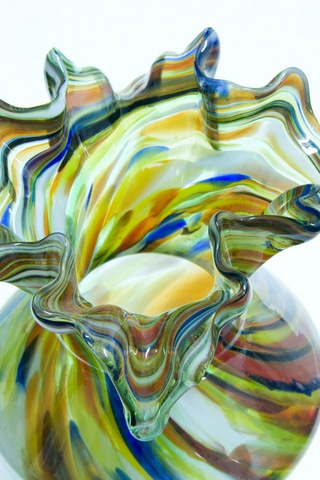 Eagle Mere's Arts and Crafts Festival returns to this historic community August 12-13, 2017. The juried event will feature over 90 artists and artisans from along the Eastern Seaboard displaying their works on the Village Green. You'll also find antique dealers, live entertainment, and food vendors. For more information about the Festival, visit the Eagles Mere Green Events website or Facebook page.
Often described as "The Town Time Forgot" and the "Last Unspoiled Resort", Eagles Mere is on the National Register of Historic Places. This 19th century mountain resort has attracted families seeking relief from summer's heat for over a century. The charming Victorian cottages and shops surround Eagles Mere Lake in the Endless Mountains.
Although the Arts and Crafts Festival is only one weekend each year, you'll always find plenty to do in the community and surrounding area, about 45 minutes from the Inn, Farmhouse, and Brewing Co. at Turkey Hill in Bloomsburg. Specialty shops offer earth-friendly handmade items, Adirondack style furnishings and gifts, traditional and wearable art, jewelry, and more. There's an old-fashioned sweet shop, bookstore, plus three museums: the Eagles Mere Museum in the restored General Store, the Eagles Mere Auto Museum, and the Eagles Mere Air Museum. Numerous paths and trails invite you to enjoy the natural beauty surrounding the community – the Eagles Mere Conservancy provides a map that describes over a dozen trails varying from less than a mile to 4 miles or more. World's End State Park is just 7 miles away, and Ricketts Glen State Park is less than 30 miles, providing endless hiking opportunities. http://visithistoriceaglesmere.com/wp-content/uploads/2012/09/EM-Trails-Brochure.pdf
It's August, and time to get out of the city, so don't wait to give us a call or go online and make your reservation at the Inn for a summer getaway to beat the heat. You'll enjoy the season's festivals plus lots of choices for outdoor activities and shopping nearby!
Eagle Mere 47th Annual Arts & Crafts Festival
Dates and Times: Saturday, August 12, 2017 from 10:00 am – 5:00 pm
Sunday, August 13, 2017 from 10:00 am – 4:00 pm
Admission: $5.00 per person, children 12 and under free