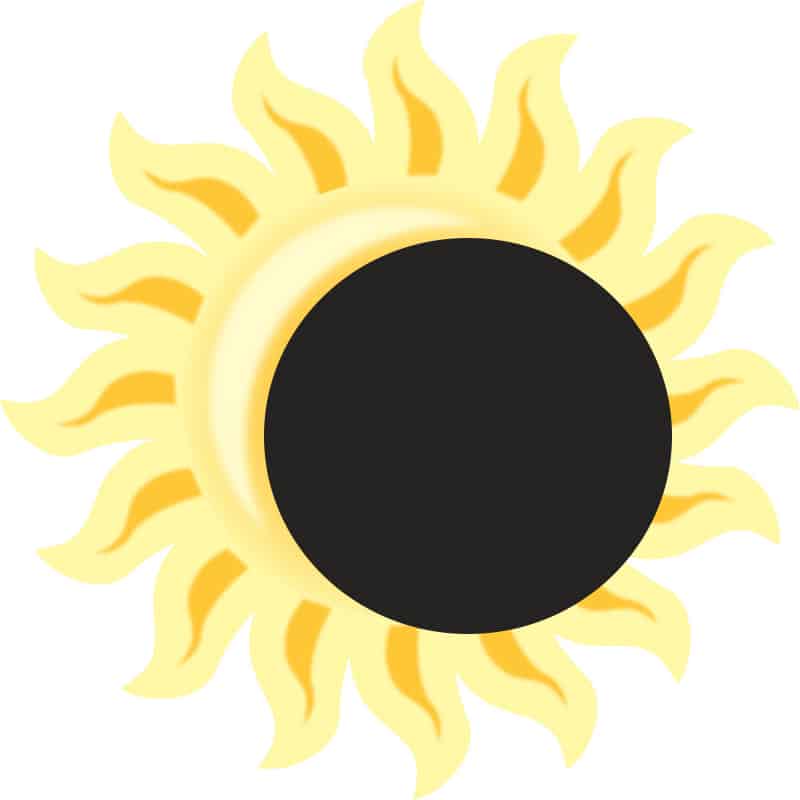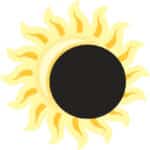 Although Bloomsburg is not in the path of totality for the August 21, 2017, solar eclipse, we will see a partial eclipse as the sun, moon and Earth align so that the moon's shadow blocks out most of the sun – NASA describes this phenomenon as a "celestial coincidence," since the sun is about 400 times wider than the moon and about 400 times farther away. For extensive information about the eclipse, visit the websites of the Rice Space Institute and NASA. Here in Bloomsburg, the moon's shadow will block out three-quarters of the sun – 74% obscuration (the percentage of the sun's area covered by the moon) and 79% magnitude (percentage of the sun's diameter covered). The eclipse begins at 1:18 pm EDT, and will reach its maximum at 2:41 pm. The sun emerges completely from the moon's shadow at 3:58 pm. To see the path of the eclipse and a simulation of what you will experience, visit the NASA Jet Propulsion Laboratory's website and select the location you want to simulate.
Remember, even to observe a partial eclipse, you must use eclipse glasses with the ISO or CE mark on them certifying that they meet requirements for safely viewing the eclipse. The American Astronomical Society website lists brands available and retail locations. To prevent damage to your retinas from the sun's ultraviolet radiation, wear these glasses for observation throughout the period of the eclipse, not just at the maximum.
Summer is almost over, so why not use the eclipse as an excuse to slip away from the city for a day or two and enjoy Northeastern PA's beautiful rural landscape – it surrounds us both in sunshine and in shadow. Just give us a call or go online and book your stay at The Inn, Farmhouse, and Brewing Co. at Turkey Hill today!