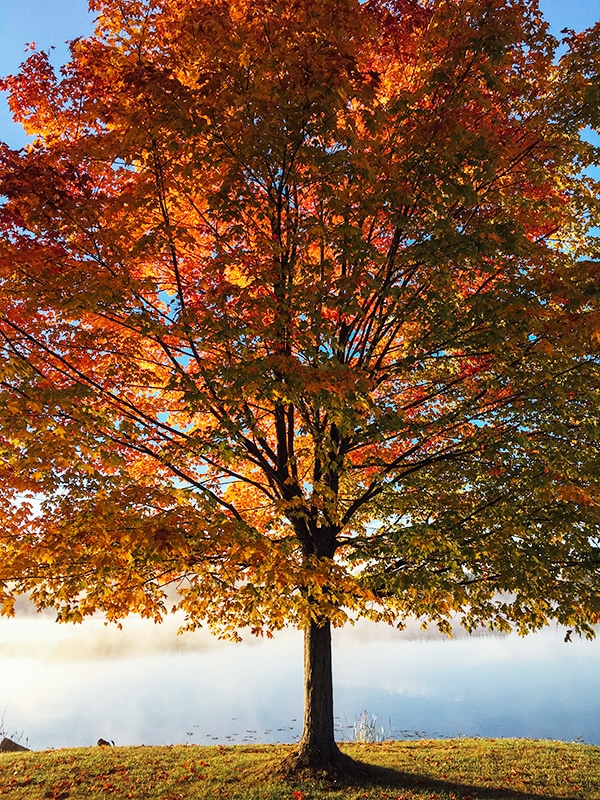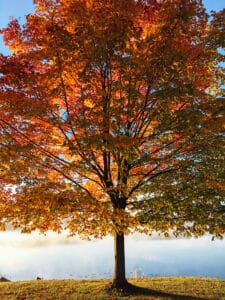 Have you heard that Pennsylvania's 2017 foliage season should be "one of the most spectacular" in recent years, whose "colors are going to be particularly vibrant" according to the Bureau of Forestry in the Pennsylvania Department of Conservation and Natural Resources? Foliage colors will spread gradually across the state, first appearing both at higher elevations and in low swampy areas. The Inn, Farmhouse, and Brewing Co. at Turkey Hill's location in Bloomsburg lies in the center of a triangular foliage region stretching from Stroudsburg to State College that typically reaches peak colors by mid-October. Our rains this summer and unseasonably cool temperatures during the past month have pushed the 2017 fall foliage season forecast ahead by a week or so, and observers report some maples in the northern part of the state are beginning to change already. The Bureau of Forestry is beginning its weekly fall foliage forecasts a week early, on September 21, 2017. For current conditions throughout the fall, visit their website http://www.dcnr.pa.gov, or call the Foliage hotline: 800-FALL-INPA.
Pennsylvania, named for its forests, boasts more than 130 species of trees, with red, orange and yellow the dominant foliage hues. In our mixed oak forests you'll see the brilliant reds and oranges of maples, the bronzes and yellows of oaks, and the golden yellow of tulip poplars. Common trees found in the northern hardwoods at higher elevations include varieties of maples, hemlock, and ash. PennLive.com has a helpful guide to the hues of different species.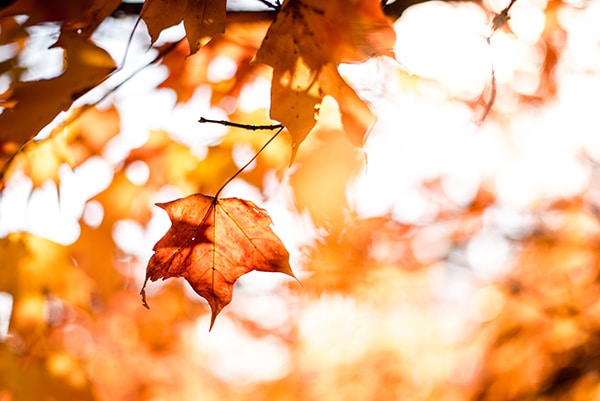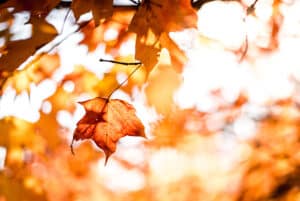 If you're someone who enjoys photographing the foliage, here are a few tips: Don't worry about a forecast for rain, since the raindrops can bring out the intensity of colors, especially if the sun peaks from behind the clouds. For closer images, if you position leaves between your camera and the sun, the back lighting can highlight details against the soft light of a cloudy sky, or the contrast between the leaves and a clear blue one. Don't forget to compose close-ups of the foliage as well as landscape vistas, and consider placing the camera at heights other than eye-level. Last but not least, while the warm color and low angle of early morning and near sunset light may be ideal for photography, you can shoot beautiful foliage images throughout the day. We don't want you to miss our delicious gourmet breakfasts at the Inn, or the chance for a relaxing brew at the Brewing Company at the end of your color-filled day! Foliage is coming early this year, and it's a wonderful time of year to treat yourself to a 'mid-week sneak-away' instead of a weekend getaway, so don't wait to give us a call or go online and make your reservation!
Photo by Matt Lewis on UnSplash Photo by Aaron Burden on UnSplash