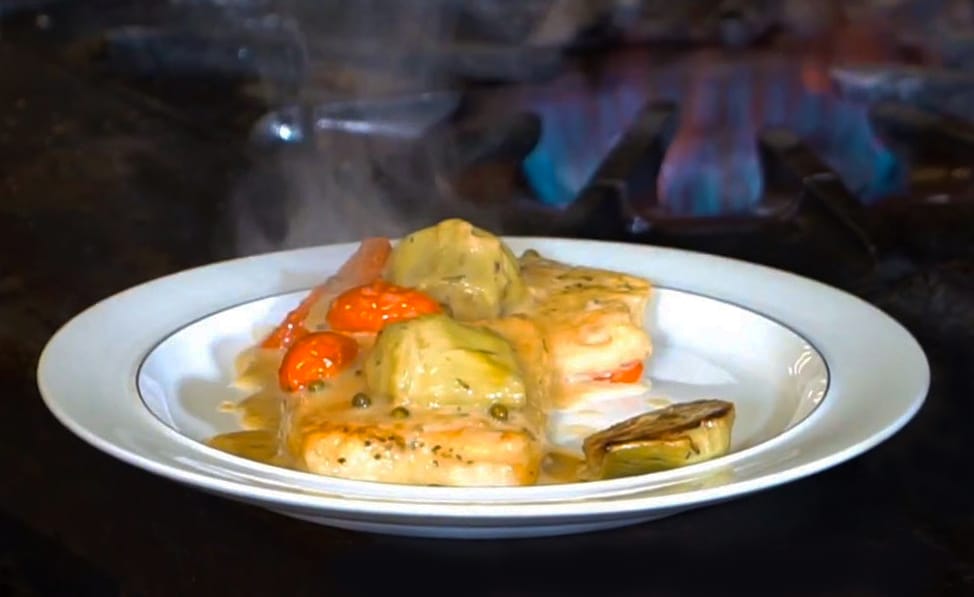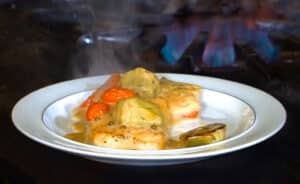 March means spring is arriving and it's time to celebrate by going out to eat. We've got great news – Columbia and Montour Counties plans it very first Restaurant Week March 16-24, 2018. Look for special menus, discounts, and events all week long at the 28 participating restaurants, wineries, and breweries. Of course, both our Farmhouse Restaurant and Brewing Company at the Inn at Turkey Hill in Bloomsburg plan a Restaurant Week special treat for you – a FREE Appetizer, Starter, or Tapas with your purchase of two entrées. Our Chef will surprise you with his special choice each night.
We have another surprise for you right now – a video that gives you a peek behind the scenes into the Inn's kitchen to watch Executive Chef Jim Hahn prepare one of our new menu entrees at The Farmhouse: Fillet of Chilean Sea Bass sautéed with artichokes, tomato, green peppercorn, and a pinch of thyme, then finished with Limoncello Cream Sauce.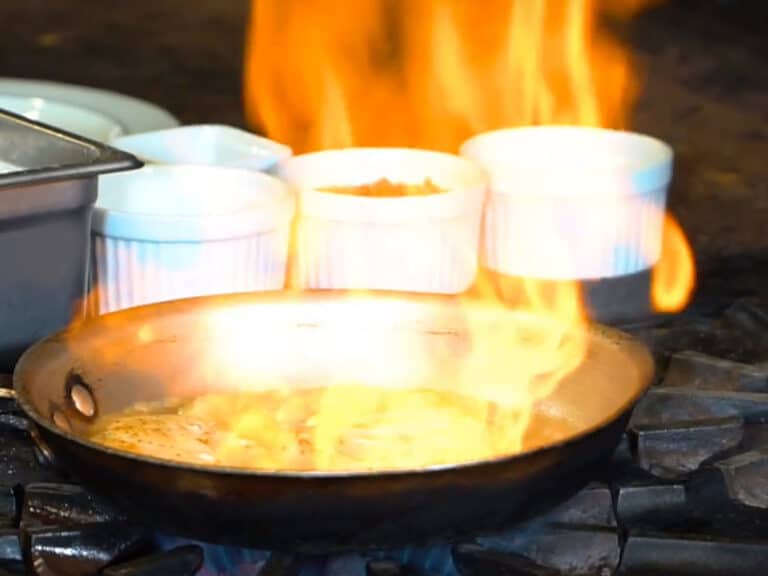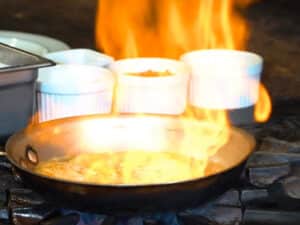 By the time you see him flambé the fish with the Limoncello, you'll be picking up the phone to make a dinner reservation. Chef Jim and Andrew Nebel from the Brewing Company have suggested the perfect beverages to compliment the citrus flavors in this dish. Wine lovers could choose Shade Mountain's Viognier, a PA Bronze Medal winner. One of our artisan brews goes just as well -a Pick A Hop Pale Ale with lemon hops is a perfect choice.
The Farmhouse and our Brewpub offer different menus and atmosphere – upscale casual dining at the Inn, and a more casual menu in the Brewing Company's larger barn. The Farmhouse menu changes regularly, featuring about a dozen entrées including chicken, beef, pork, seafood, and vegetarian choices, some of which are gluten-free. The Brewing Company's pub fare features Barn Burner Burgers, sandwiches and wraps, as well as comfort food entrées. You find at least 10 hand-crafted brews on tap at the bar. Thursday and Sunday nights feature music; Ed Randazzo & Brer Alexander will play on Sunday, March 18, during Restaurant Week.
Make plans now to join us for this new first in dining for the Bloomsburg area. To make reservations at The Farmhouse, give us a call or go online.
A good time at the Brewing Company does not require reservations.
For additional information about Restaurant Week, visit their website.
Farmhouse Phone: 570.387.1500
Brewing Company Phone: 570.387.8422
Video and images courtesy of Columbia Montour Visitors Bureau