Summer is here! Did you know you can visit seven farm markets within 15 miles of Bloomsburg, PA? Whether our guests at the Inn, Farmhouse, and Brewing Co. at Turkey Hill want to pick your own fruit, enjoy a picnic lunch, or take home artisan cheeses, fresh organic produce, free-range eggs, or pasture-raised meat, they'll find great choices nearby. Some seasonal farmers markets are open Saturdays only, but visitors can shop at others many days of the week throughout the year. Below are ones in Bloomsburg, Catawissa, and Elysburg that are open some weekdays as well as Saturdays: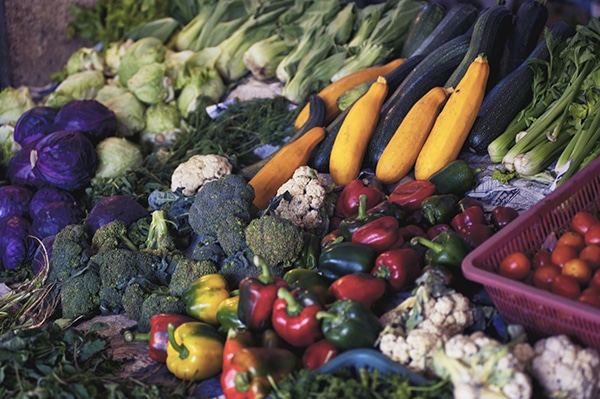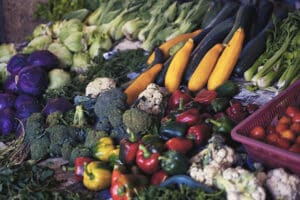 Bloomsburg Farmer's Market
Location: Main and Market Streets in Downtown Bloomsburg
Seasonal: May 26 – October 30, 2018
Days and Hours: Tuesday, Thursday, and Saturday from 7:00 am – 1:00 pm
Buckeye Bakery will satisfy your sweet tooth with cookies, whoopie pies, and cakes as well as breads. Tuesdays and Saturdays, Ponduce Farms brings fresh fruits and vegetables, flowers, baked goods, and farm-canned pickles, relishes and jellies from their location in Elysburg. Saturdays only, vendors also include EX Acres Farm from Stillwater with fresh vegetables and canned goods. Cramer's Valley View Growers from Milton offers organic fruits and vegetables, free-range eggs, pasture-raised chicken, lamb and beef, plus baked goods and homemade condiments. They also participate at Ferry Street Market in Danville.
Mainville Farm Market
Location: 797 Mainville Drive, Bloomsburg, PA (8 miles south on PA 339)
Days and Hours: Thursday- Saturday 9:00 am – 6:00 pm
Phone: 570-784-4206
Mainville Farm Market offers a variety of locally produced and artisan foods, plus seasonal specialties from a variety of vendors. Products include fresh produce, local eggs and cheeses, fresh baked goods, jellies and honey, pre-prepared foods, ice cream, and local beverages. Check their Facebook page for the Sundays they offer their special Chicken BBQ meals.
Rohrbach's Farm Market
Location: 240 Southern Drive Catawissa, PA (9 miles south on PA 487)
Open All Year – hours vary Summer Days & Hours: Monday – Saturday 9:00 am- 6:00 pm. Gift Shop open at 10:00 am
Phone: 570-356.7654
You can pick your own strawberries right now in June, and soon you can pick your own cherries. Check the Farm Market's phone hotline or social media for current picking conditions, and their website for some easy strawberry recipes. In addition to local fruits and vegetables, the Farm Market has fresh-baked goods, a delicatessen with everything you need for a picnic lunch, plus a gourmet department featuring their signature products, and farm-raised beef. Visit the Farm Market for events throughout the year, especially their Fall Pumpkin Festival, and trees and gifts for the holiday season. In addition, Rohrbach's has a gift shop open year round, plus Freas Farm Winery and Big Dan's BBQ, both open Friday and Saturday 11:00 am – 6:00 pm.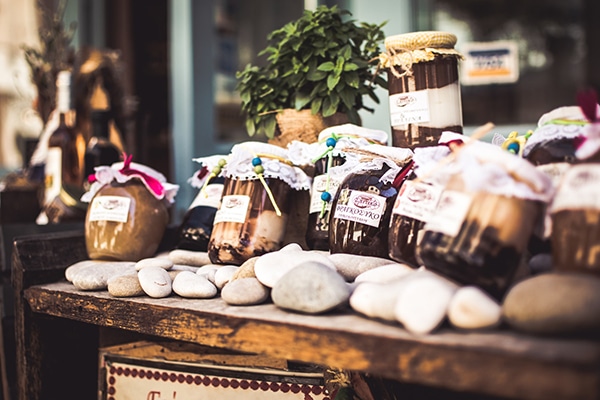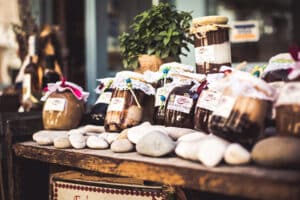 Ponduce Farms Country Market
Location: 270 White Church Rd, Elysburg, PA (15 miles south on PA 42)
Summer Days and Hours: Thusday – Sunday 8:00 am – 7:00 pm
Phone: 570-799-5888
Ponduce Farm Market features its own seasonal produce such as strawberries in June, tomatoes, peppers, and sweet corn from July through September, plus pumpkins, and squash in the fall. Apples and potatoes are available all year. The market includes a deli with homemade salads, a bakery with fresh-baked breads, cinnamon rolls, pies, and more, plus farm-canned pickles, relishes, and jellies. In addition, Ponduce Farms is a family owned tree farm, a great source for your holiday tree and wreaths.
Retherford's Village Produce and Antiques
Location: 4095 Maple Grove Rd Benton, PA (15 miles north on PA 487)
Days and Hours: Daily, 9:00 am – 7:00 pm
Phone: 570-925-6520
This family-owned produce market and antique barn offers local produce, and plants of all kinds including perennials and hanging baskets. Fall features apples, pumpkins, and a corn maze.
Northeastern Pennsylvania's rural landscape includes many working farms and local growers focusing on sustainable agriculture. You'll find great-tasting fruits and vegetables throughout the summer and fall, plus delicious baked goods, meats and cheeses, pickles, relishes, jams, and more. Exploring these farmers' markets is a fun way to spend a morning or afternoon during your summer vacation in the Bloomsburg area. In addition to the markets shown here, two others are seasonal and open only on Saturdays. It's a beautiful season to enjoy all these tasty treats, plus our local concerts, festivals, and outdoor activities, so don't wait to give us a call or go online and reserve your favorite room at the Inn.
Photos by Alexandr Podvalny and Jason Blackeye on UnSplash