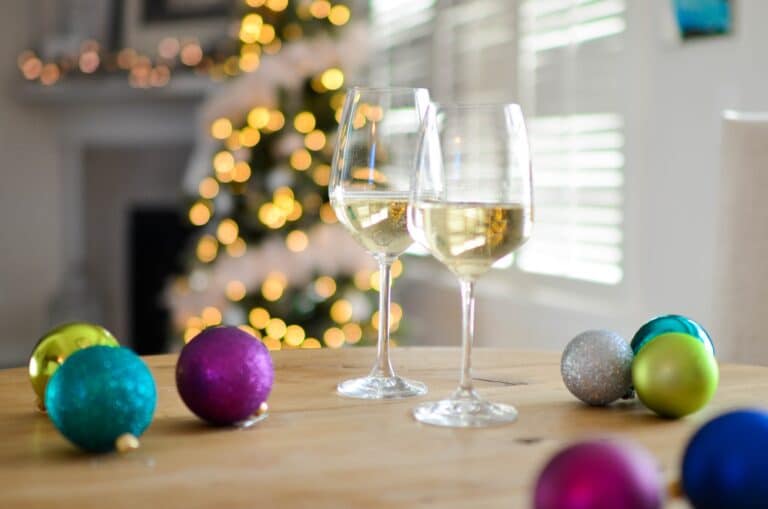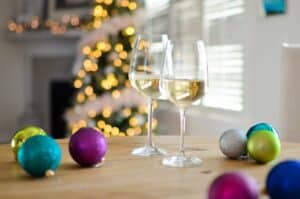 Get in the spirit of the holiday season at A Heartland Christmas 2018 – a Susquehanna Heartland Wine Trail this year. For three weekends, November 17-18, November 24-25, and December 1-2, 2018, 16 wineries on the Trail will welcome visitors to celebrate old-fashioned Christmas traditions and enjoy some holiday cheer. Wineries have decked the cellars with twinkling lights, decorations, and perhaps some boughs of holly. It's a wonderful time of year to enjoy the festive season, sample their distinctive wines, and perhaps do a little holiday gift shopping! Tickets are $15 per person, and may be purchased online or at any of the participating wineries.
At the first winery you visit, you will be given a souvenir glass, a grapevine wreath, and a unique hand-made ornament to begin to decorate your wreath. At each additional winery you visit, you'll be given another special handmade ornament to add to your wreath – every winery has designed its own. The wineries are located throughout the Susquehanna River Valley, from Lewisburg to State College to Duncannon to Hegins, PA.
A Heartland Christmas does not require that you visit all the wineries – you can choose as many as you like. Six of the wineries are within an easy driving distance from The Inn, Farmhouse, and Brewing Co. at Turkey Hill in Bloomsburg – you can plan different routes with several combinations of wineries. Since the Trail is Saturday and Sunday afternoons from noon until 5 pm, you'll have plenty of time to enjoy some other holiday events or shopping in the Bloomsburg area, choose a tree and wreath at one of our local Christmas Tree Farms, and get back in time to relax by the fire with a draft at the Brew Pub or enjoy dinner in The Farmhouse Restaurant.
Please visit A Heartland Christmas website for the complete list of participating wineries, and a map to help plan your route. Here are the six vineyards and wineries closest to Bloomsburg:
In addition to A Heartland Christmas, each of the three weekends of the Trail feature additional holiday events you can enjoy in the Bloomsburg area. Check out all the shopping events November 17-18, a cornucopia of things to enjoy Thanksgiving weekend, and a FEST-filled weekend December 1-2! We look forward to welcoming you for a holiday stay at the Inn. There's no better way to get in the spirit (and spirits) of the Christmas season than following a wine trail!