Turkey Hill Brewing Company in Bloomsburg, PA, will host its annual Brewmaster's Dinner December 31, 2018. Who needs champagne when you can savor a five course dinner with perfect pairings of Turkey Hill's artisan brews? Best of all, the Inn at Turkey Hill is just a few steps away from the Pub and Grille, so when dinner is over, if you are staying at the Inn, you can stroll over to your comfortable, cozy room. What better way to welcome 2019 than being surrounded by the Inn, Farmhouse, and Brewing Co. at Turkey Hill's holiday warmth and cheer?
Together, Head Chef Steve Bigger and Head Brewer Donny Abraczinskas have crafted this special Brewmaster's Dinner menu. Each course will begin with a short presentation by our Head Brewer on how the flavors of each dish and brew compliment and contrast each other in flavor and style.
Here's the mouthwatering five-course menu. Can you guess what brews they'll choose to pair with each course? Just some of the ones on tap at the beginning of December include: Belgian Blonde Ale with Sour Cherries, Barn Dance Blonde, Industrial Union Dortmunder, Journeyman I.P.A., Sixty Shillings Scottish Ale, Wholly Trinity Tripel, Iron Street Porter, and Palmetto Pilsner.
Begin with an appetizer of Scallop Ceviche – Sweet sea scallops marinated in lime juice, cilantro and jalapenos will be served in a crispy taco bowl and garnished with red onions and orange slices.
Cuban Crab & Black Bean Soup follows – A seafood soup of sweet crab meat, black beans, tomatoes, sweet potatoes accompanied by a chipotle garnish with crispy tortilla straws and scallions.
Refresh your palate with a Roasted Beet, Malanga Root and Squash Salad – Beets, zucchini, and Colombian Malanga root will be roasted until tender. then topped with goat cheese and drizzled with orange vinaigrette.
Dinner guests will be offered two entrees from which to choose:
Beef lovers can dine on a tender 10 ounce Grilled Sirloin topped with a smoky citrus sauce of roasted red peppers, roasted tomatoes, lime juice, onions, cilantro and jalapenos. Sour cream and scallions, mashed plantains, and green beans will accompany the steak.
Chili Dusted Brazilian Pirarucu will feature this Amazon River fish dusted in cumin, cayenne pepper, garlic and smoked paprika, then pan roasted and topped with lime butter. Jalapeno quinoa and sautéed spinach will accompany the Pirarucu.
The Brewmaster's Dinner finale continues the South of the Border theme with Fried Xango and Chipotle Chocolate Sauce for dessert. Think fire and ice – cheese cake wrapped in a flour tortilla and deep fried to a crispy, golden brown, drizzled with a smoky Chipotle Chocolate Sauce, and served with a Guatemalan coffee and fudge ripple ice cream.
Seats at the Brewmaster's Dinner are filling fast, so don't wait to purchase your tickets and book your stay with us at the Inn! Happy Holidays!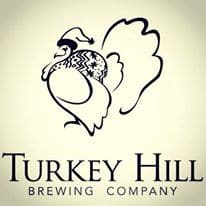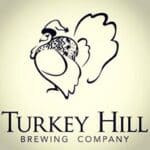 Brewmaster's Dinner at The Turkey Hill Brewing Company
Date and Time: Monday, December 31. 2018
Enjoy an open beer bar from 5:30 – 6:00 pm
Brewmaster's Dinner: 6:00 – 9:30 pm
Tickets: $100 per person (including the five course beer and food pairings)
NOTE: This is a ticketed event for guests ages 21 and over. Seating is limited.
Tickets can ONLY be purchased at Turkey Hill Brewing Co. and are non-refundable.
The Brew Pub will not offer regular service this evening and will close after the Brewmaster's Dinner.
It will NOT be open until midnight.