Civil War History Comes Alive in Bloomsburg, PA, at the Caleb Barton House, Friday, May 10, and Saturday, May 11, 2019. This free event is held at the Bloomsburg Fairgrounds, just three miles from The Inn, Farmhouse, and Brewing Co. at Turkey Hill.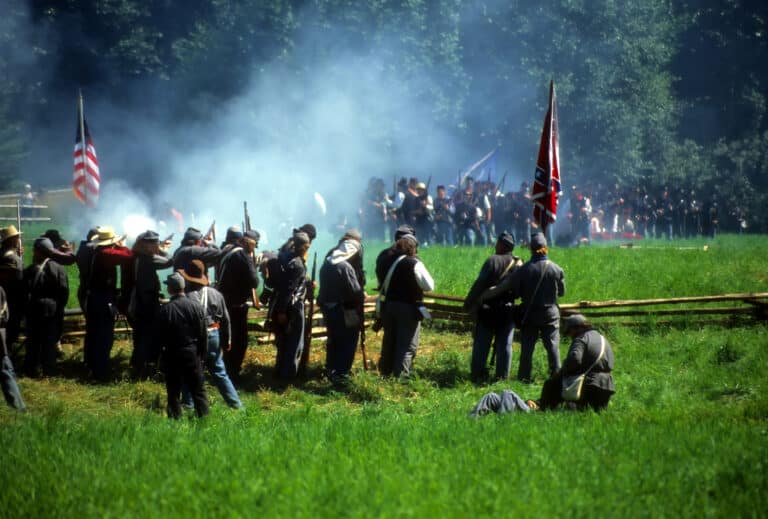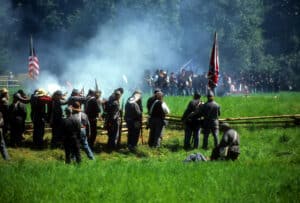 Visitors are invited to learn how soldiers and civilians lived and worked during the Civil War era in Pennsylvania. Civil War re-enactors will recreate military camp life and present infantry, cavalry, artillery and live fire mortar demonstrations. Living historians will discuss their lives as a doctor, musicians, and tradespeople. Artisans will be demonstrating some of the 19th century activities of everyday life in rural Pennsylvania, such as blacksmithing, wood working, broom making, weaving, and quilting. Please visit the Barton Historic Association Facebook page for the schedule of demonstrations, photos, and more detailed information.
Caleb Barton built his home in 1855, the same year the first Bloomsburg Fair was held in Barton's field. The Caleb Barton House has been restored by the Barton Historic Association to represent mid-nineteenth century construction and interior décor in Northeastern Pennsylvania. Paint colors, carpets, and wallpaper reflect this pre-Civil War decade. The living and dining room fireplaces are original to the home. Local artisans reproduced elements like shutters, grained woodwork, and stenciling. The house is surrounded by an heirloom garden of vegetables, herbs, and flowers commonly grown in the 1850s.
When you stay at the Inn, you'll be surrounded by some of the same pre-Civil War architecture as the Caleb Barton House. The original farmhouse portion of the Inn dates from 1839. Our bank barn, reconstructed using as much of the original 1839 structure as possible, is home to the Turkey Hill Brewing Company. Although the ambiance is historic, our guests enjoy 21st century comforts and amenities. All of our guest rooms have flat-screen TVs, refrigerators, microwaves, coffee makers, irons, and ironing boards. Our guests enjoy free wireless internet access and phones with free long distance. Whether you are coming to Bloomsburg to make History Come Alive, for business, or for a relaxing getaway, we invite you to book your next stay the 21st century way – just go online to make your reservation!
History Comes Alive
Presented by the Barton Historic Association
Days & Hours: May 10-11, 2019, from 9:00 am – 4:00 pm
Location: Bloomsburg Fairgrounds, 620 West Third Street, Bloomsburg, PA
Admission: FREE