With the holiday season swiftly approaching, take time to fully enjoy all that our area has to offer. If this is your first time visiting or if you are a return guest to our area, you will be delighted with all that Bloomsburg has to offer during the holiday season! The Inn at Turkey Hill is pleased to provide you with a complete list for all of your holiday needs.
Do you have any last minute holiday shopping? Look no further than the Shoppes at Forever Green. Just a short drive from the Inn, Forever Green is a charming two story old mill specializing in unique treasures that are sure to please everyone on your Christmas list. Hand crafted barn wood accents, locally made soaps and lotions, framed photos from local photographers, and in-house crafted wreaths and arrangements are just a few of the items that you will find. Forever Green is also home to Pickering Winery which boasts nineteen varieties of handcrafted wines made in Pennsylvania. The Inn is proud to feature Pickering Winery on their wine list. Forever Green also offers several varieties of local freshly cut Christmas trees, making them the perfect one stop holiday shop!
Do you need to just slow things down and take a moment to enjoy this busy season? The Turkey Hill Brewing Company Pub and Grille is the perfect place to take a step back and unwind. The cozy atmosphere and relaxed setting will help you recharge your batteries so you can continue on with the hustle and bustle. The Brew Pub is a replica of an orginially erected English Bank Barn and specializes in local organic produce and meats. Delight in quality comfort food at its finest! The Brew Pub offers ten brews on tap and also offers seasonal brews. Can't decide on just one? Try the six beer sampler! Needing a little help getting in the holiday spirit? Maybe the Winter Solstice Saison will do the trick. Learn more here.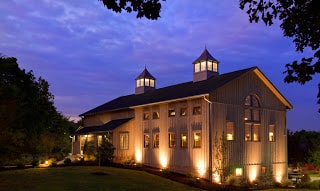 Need to slow down, but long for a more intimate and formal setting? The Inn at Turkey Hill Fine Dining is just the place. The menu also specializes in local organice produce and meats, but with a more formal twist. Offering three different dining rooms, you will be sure to find the exact atmosphere you are looking for. Be sure to reserve your table.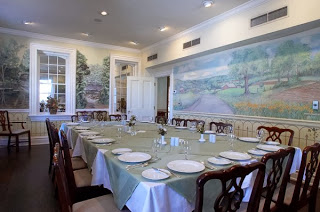 Do you dream of an of an old fashioned Christmas? The Bloomsburg Theatre Ensemble is taking you back to a simpler time. The year is 1967 and Andy "Billiams" is hosting his annual Christmas Television Spectacular live in living color from our little town of Bloomsburg! The whole family can enjoy being a part of the live audience as you take a trip back in time to Bloomsburg in 1967. Feeling nostalgic? Before the start of the show, write down a special holiday memory and one of the actors will share it with the audience during the show. You can purchase tickets here. You do not want to miss out on this!
After the show, be sure to take a stroll through historic downtown Bloomsburg. With its historic charm and quaint shops, downtown Bloomsburg is the perfect picture of small town America. See the restored Bloomsburg fountain in its festive beauty at town square or visit Santa in his cottage. Stop at Philip's Emporium to browse their unique variety of gifts or to indulge in a cup of hot cocoa.
What is the perfect ending to your long day of activities and the perfect way to warm up after your brisk stroll through downtown Bloomsburg? Sitting by a cozy fire in one of the Inn at Turkey Hill's stable rooms followed by a relaxing soak in a whirlpool tub. Snuggle up in a complimentary bathrobe and fall asleep in a luxurious King sized bed dreaming about an old fashioned Christmas.