There's a reason the annual
Renaissance Jamboree
is one of
the most popular outdoor festivities in the region: it's just plain fun!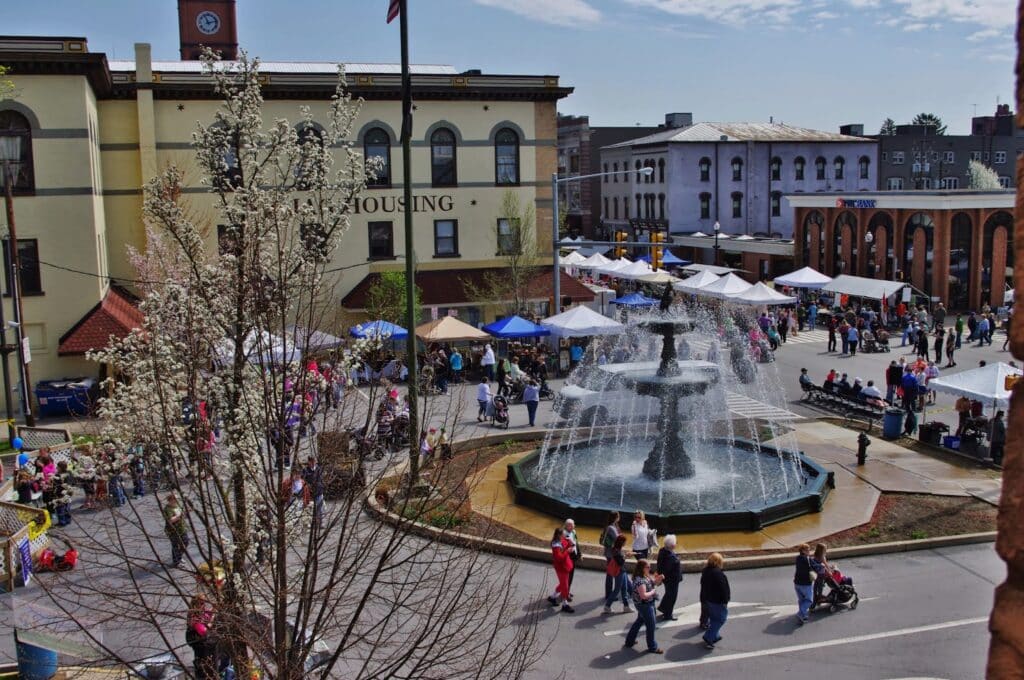 Photo by Lori VanLoan
This year's event will be Saturday, April 25,
2015 and for guests of The Inn, Farmhouse and Brewing Co. at Turkey Hill that means
a day filled with free entertainment, games, rides, crafts and food.
Plan a weekend stay at The Inn so you can take your family
to the all-day festival in downtown Bloomsburg. Two stages are host to day-long
music acts that include classic rock, country and swing, contemporary Christian
and cool jazz.
Photo by Lori VanLoan
In Market Square you can join in a YMCA Zumba class, watch
extreme trampoline teams do the seemingly impossible, or catch martial artists
showing off their skills. Kiddies will enjoy the Jefferson Street Children's
Show Area where there'll be magic, a juggler and Doc McStuffin's Show.
In addition, the Bloomsburg Theater Ensemble will have a
special 2:00 p.m. performance of Shakespeare's A Midsummer Night's Dream i,
offering everyone a chance to see this esteemed troop at no charge.
Downtown Bloomsburg
Saturday, April 25, 2015
10:00 a.m. – 5:00 p.m.
570-784-2522
Free parking with shuttle service at the Bloomsburg
Fairgrounds.
After a day of reverie, it might be nice to relax over a
glass of wine on your patio at The Inn at Turkey Hill, or share a beer and
stories at our on-site brewpub. Be sure to call our experienced staff and they
can help you with a reservation.