Foliage season is fast approaching in Bloomsburg. Did you know Pennsylvania has the longest and most varied fall foliage season of all the 50 states? Northern and southern species intermingle in the climate zones, mixing rich reds and burgundies of maple, sumac, and red oak with oranges and yellows of mountain ash, poplar, sycamores, and birches. Late September means some trees in our region have already shed the greens of summer to display their brilliant autumn colors, and peak colors should appear October 15 – 24, 2016. For the changing foliage conditions in different areas of the state, visit Pennsylvania's Fall Foliage Reports.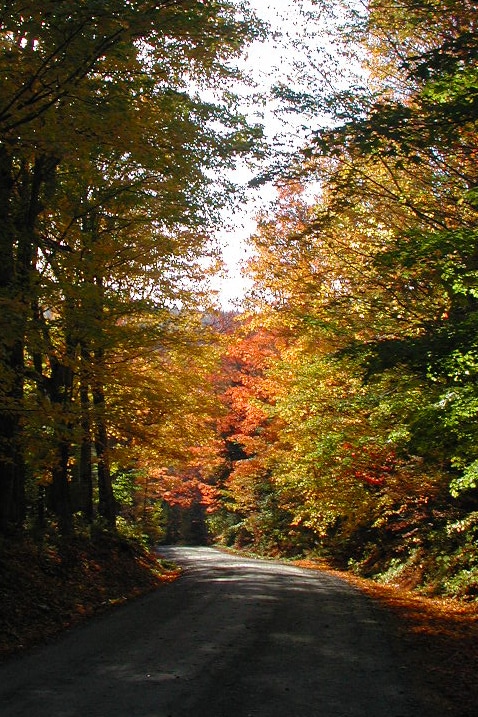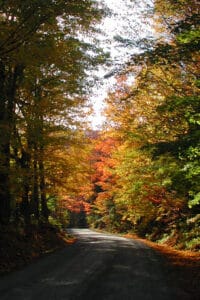 You can choose from several foliage driving tours from our location in North Central PA, from an hour or two to a day-long adventure including hiking through nearby state forests. A great way to spend the afternoon is a drive north toward the Endless Mountains and the Worlds End State Park in the Loyalstock State Forest with its Loyalsock Canyon and High Knob Vistas, where you'll have spectacular views of the region's foliage. The park is just an hour's drive from the inn, and provides outstanding views of the Endless Mountains region. After you leave the Park, continue on PA-42 to Eagle's Mere, PA, a 200 year old mountaintop community at the edge of Eagle's Mere Lake. Listed on the National Register of Historic Places, it boasts historic homes and buildings, plus the Eagles Mere Museum.
Your foliage route then returns south back down PA-42 to the intersection with 239, and turn southeast toward Benton, about a 30 minute drive from Eagles Mere. The reward when you reach Benton is a stop for hand crafted cider from locally grown apples at Colonel Ricketts' Green Acres Barn. From Benton, take PA-487 south along Fishing Creek. You'll only be a half-hour from Bloomsburg, so there will be time for one more stop at the unique Twin East and West Paden Bridges over Huntington Creek, just off PA-487 on County Road 1020. Returning to PA-487, you'll follow along Fishing Creek again, right back to Bloomsburg and the inn. Your total driving time is only a little over 2 hours, leaving plenty of time for stops to admire the photogenic scenery.
So grab your camera (or at least your smartphone), and get ready for a colorful fall getaway. Give us a call, and book the cozy room we know you'll want to have waiting for you at the Inn, Farmhouse Restaurant, and Brewing Co. At Turkey Hill!
Eagles Mere Museum
288 Eagles Mere Avenue Eagles Mere, PA 17731
Phone: 570-525-3155
Open: Memorial Day – Labor Day Daily: 10 am – 5 pm
Labor Day – Memorial Day Weekends only: 10 am – 4 pm
Colonel Ricketts Hard Cider Winery
4360 Red Rock Rd Benton, PA 17814
Open: Friday: 3-6pm Saturday: 11-4pm Sunday: 12-4pm
Closed Sep 26-Oct 3, 2016 for Bloomsburg Fair
December 25 and Jan 1 – early March