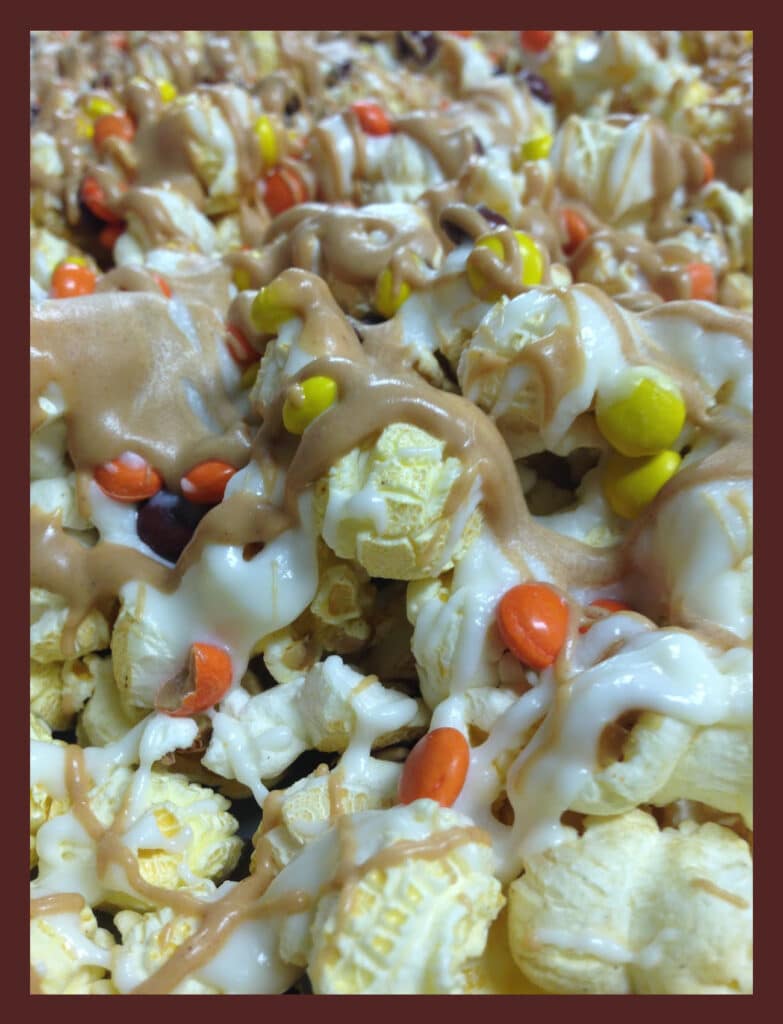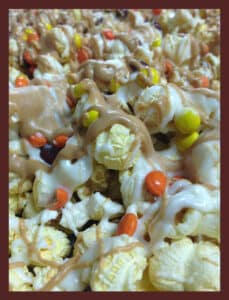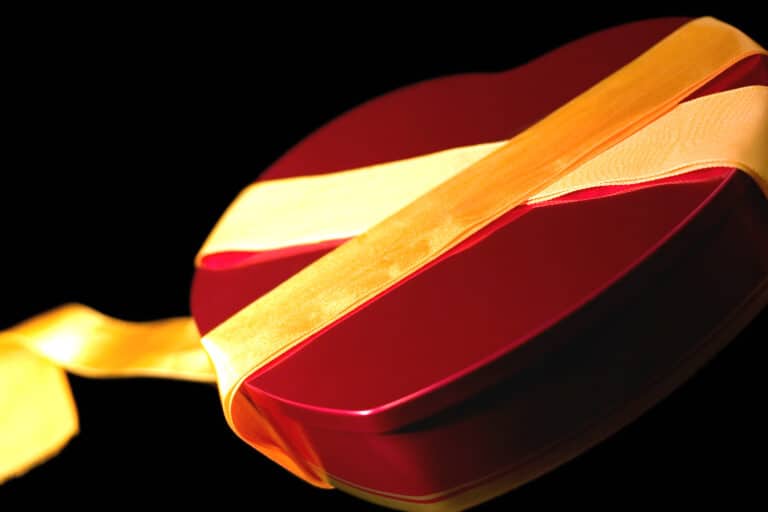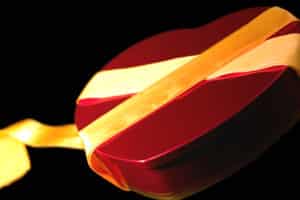 It's National Chocolate Lovers Month and Valentine's Day is almost here, so thoughts turn to heart-filled boxes of chocolates. This classic chocolate gift, together with a favorite wine, says 'love' in a traditional way. Perhaps it's time to find a more novel way than truffles or chocolate-covered cherries to convey this sentiment. Why not try gourmet popcorn paired with a wine or liqueur as a 21st century way to say it?
No matter the month of the year, guests at The Inn, Farmhouse, and Brewing Co. at Turkey Hill will find chocolaty gourmet popcorn flavors at Incredible Popcorn in Bloomsburg, PA. Many of their caramel popcorn flavors and butter popcorn flavors feature chocolate combined with ingredients such as caramel and nuts. Two of their newest flavors are chocolate-covered cherry and thin mint!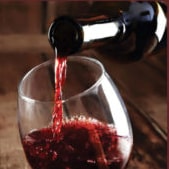 Here are some ideas for pairing chocolatey popcorn with wine or liqueur:
Caramel with Milk and White Chocolate Popcorn
Wines that have nuances of caramel and/or those aged with oxidation may complement combinations of caramel and chocolate. These wines could include Hungarian Tokaji Aszú, a sweet wine with buttery caramel notes, or Malmsey Madeira from Portugal. The Madeira has caramel and coffee flavors, and a balance of sugar and acidity that complements chocolate. Pedro Ximinez (PX) Sherry, Tawny Port, or sweet sparkling wines also are possible matches. Liqueurs that might pair well include Godiva Chocolate Liqueur or Baileys Salted Caramel Irish Cream Liqueur.
Turtle Popcorn with Caramel, Pecans, Milk and White Chocolate
Caramel Peanut Popcorn with Milk and White Chocolate
Wines with some sweetness and nuttiness can complement combinations of chocolate and nuts. Possible pairings with chocolate, caramel, and nut popcorns might be Madeira, Pedro Ximinez Sherry, Oloroso Sherry, or Tawny Port. In addition to the Godiva and Baileys liqueurs, another choice for Turtle Popcorn might be Praline Pecan Liqueur.
Almond Joy-Popcorn with Coconut, Almonds, Milk and White Chocolate
Brachetto d'Acqui (DOCG), a sparkling Italian dessert wine, could complement the combination of coconut, almonds, and chocolate in this popcorn. Other possibilities include a Pedro Ximinez Sherry with almond aromas, or perhaps a late harvest Semillon. An unusual pairing might be Afrikoko, an African liqueur made from coconuts and chocolate
.
Chocolate-Covered Cherry Popcorn
Ruby Ports should pair quite well with this new popcorn, highlighting the cherry and chocolate flavors. Other good wine choices might be late-harvest reds such as a Zinfandel or a Petite Syrah. A liqueur with echoing flavors would be Baileys Chocolate Cherry Irish Cream Liqueur.
Thin Mint Popcorn
Pairings for this popcorn could be a Petite Sirah Port, or some of the dessert-style red wines. In addition, a Cabernet Sauvignon or Zinfandel, especially those with their own mint nuances, could be good matches. A liqueur pairing could be one of the chocolate mint liqueurs such as Vandermint or Bailey's Mint Chocolate Irish Cream.
Be sure to treat yourselves to some Incredible Popcorn during your next visit to the Inn. In the meantime, enjoy celebrating National Chocolate Lovers' Month and Valentine's Day!
Incredible Popcorn
Days and Hours: Mondays – Saturdays 11:00 am – 6:00 pm Sundays 12:00 – 5:00 pm
Location: 1009 Old Berwick Road, Bloomsburg, PA Phone: 570-762-7805
Popcorn photo courtesy of Incredible Popcorn