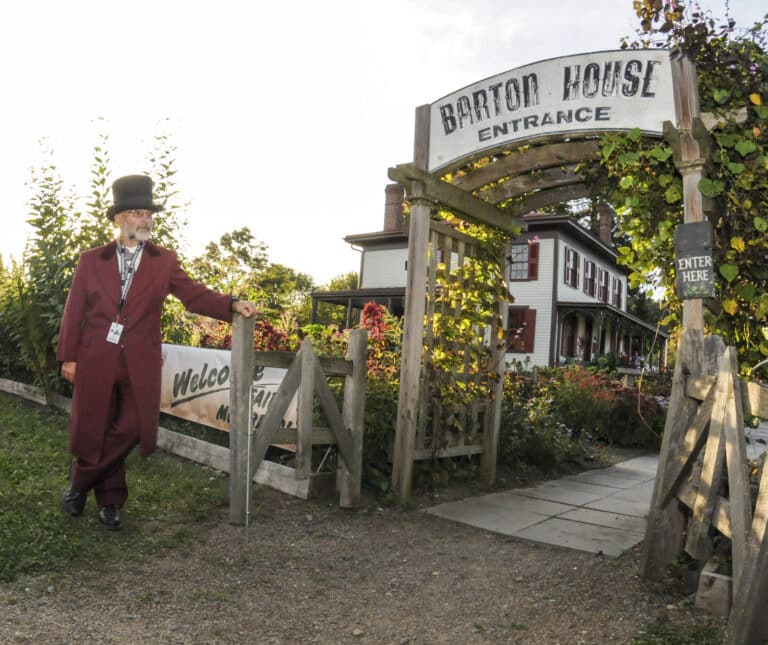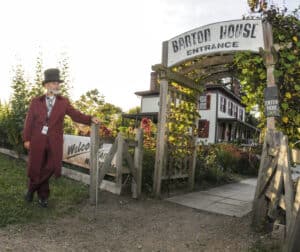 The Bloomsburg Fair, the largest fair in Pennsylvania, lets you walk back in time to experience 19th century rural life at PA living history events all week, September 20 – 28, 2019. The Inn, Farmhouse, and Brewing Co. at Turkey Hill are the perfect Bloomsburg hotel accommodations for history lovers going to the Fair. The original portion of the Inn was built as a farmhouse in 1839,16 years before the first Bloomsburg Fair was held in Caleb Barton's nearby fields.
This year, 164th Bloomsburg Fair goers can see history come alive as they watch many different artisans work in old-fashioned ways at the Historic Crafters Area, visit the Antique Farm Museum showcasing tools and machinery used 100-150 years ago, and tour the historic Barton House and Gardens with its living history demonstrations from the Civil War era.
Historic Crafters Area
View the lifestyles and everyday skills needed by rural Pennsylvanians during the mid-19th century, plus Civil War Reenactors at this area of the Fair. Historic crafts and crafters will include:
Old Fashion Print Shop by Don Esler
Blacksmithing by Harold English
Chair Caning by John and Viola Pfleegor
Broom Making by John Paul Warren
Woodworking by Mike & Liam McCay
Quilting Bee by Quilters in Bloom
Bobbin Lace Making by Mary Paulhamus
Sewing Demonstrations by Minda Marr
Spinning Fibers by Spinners & Weavers
Spinning and Weaving Alpaca hair (and Live Alpacas!) by Worthington Acres Alpacas
Caleb Barton House and Gardens
From its beginning in 1855, the Bloomsburg Fair has been held on what were then Caleb Barton's fields. The Barton House, built in that same year, has been restored as a wonderful example of a mid-nineteenth century Pennsylvania farmhouse. The extensive gardens display hundreds of heirloom perennials, herbs, and commonly grown in the 1850s; during the Fair guides will be present to discuss the plants and give away free seeds.
During Bloomsburg Fair Week, the Barton House and Gardens will be open daily from 10 am until 6 pm. Each day there will be a Civil War physician re-enactor on the lawn, and some days a strolling dulcimer musician. In addition, there will be demonstrations of cooking skills on the back porch of the Barton House – making sauerkraut on Sunday, September 22, 2019, horseradish on Monday, butter on Tuesday, and soap on Friday. On September 26 and 27, Liam's Woodworking will demonstrate making useful utensils and other wooden items.
Please see the 164th Bloomsburg Fair website for the complete schedule of events and ticket information.
When you stay at The Inn, Farmhouse, and Brewing Co. at Turkey Hill, your historic hotel accommodations are only two miles from the Bloomsburg Fairgrounds, and you'll have the convenience of a fine dining restaurant, casual dining at the Turkey Hill Brewing Company in our pole barn, and quiet grounds right at the hotel. The Bloomsburg Fair brings hundreds of thousands of visitors to our region of Pennsylvania, so don't wait to give us a call at (570) 387-1500 or go online to book your stay at the Inn.
Photographs courtesy of Barton Historical Association