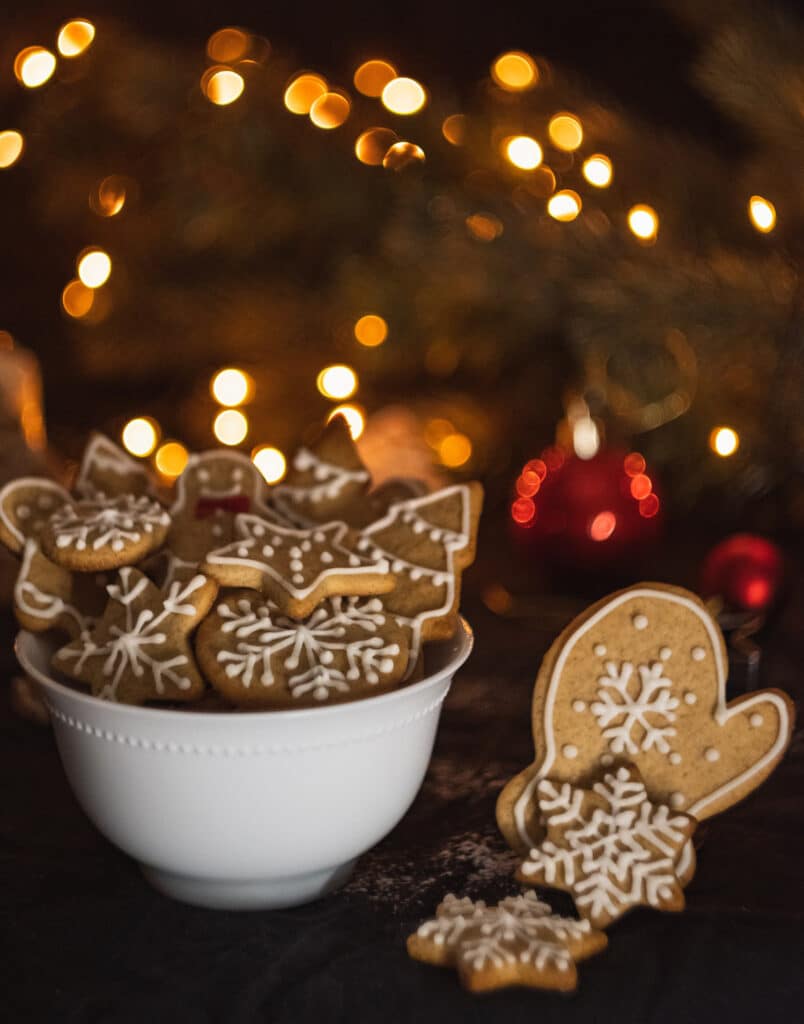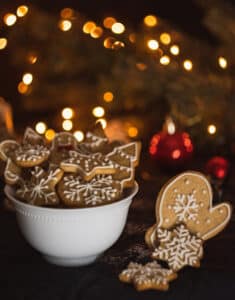 Some visitors say Mifflinburg, PA, holds a Christkindlmarkt more authentic than most Christmas Markets in Germany! You can visit this town in North Central Pennsylvania December 12-14, 2019, to experience many Old World holiday traditions rarely found outside Germany or Austria. The oldest, authentic German Christkindl Market in the United States, it's on the 10 Most Christmassy Things to Do in Pennsylvania. CNN featured it as one of 9 best German-style Christmas Markets in North America (Marie Glancy O'Shea, Special to CNN, November 20, 2017).
The earliest Christmas Markets in Germany date from the mid-15th century. Merchants displayed their wares near churches so that people coming for Christmas events would buy things for themselves and to give as gifts. Mifflinburg continues this medieval tradition, locating outdoor stands, music, entertainment, food and drinks near churches which host Christmas programs during the Christkindl Market. Their website has extensive information about the history and traditions of Christmas Markets as well as detailed information about the annual festival.
Christkindl Market Unique Gifts and Souvenirs
You will find many unique gifts and souvenirs for sale from 57 different craft vendors. The Christkindl Corner has German-made products including Christmas pyramids, candle arches, nutcrackers, angels, and pewter ornaments. Market guests can buy Prune People made of nuts and dried fruits and dressed in costumes, as well as watch local craftsmen making traditional carved and turned wooden trees.
Christkindl Market Food and Drink: Glühwein, Sausages, Strudel, and More
German foods and drinks abound, from Dample Dei (bread men) to schnitzel on a stick. Sausaage lovers can feast on Bratwurst, Knackwurst, Weisswurst, Landjaeger, Thueringer, and more. German sweets include Black Forest Cake, Strudel, Gingerbread Hearts, plus Christmas breads and cookies. Glühwein (hot mulled wine) served in a Christkindl mug is a Market tradition, and there's German beer of course!
Christkindl Market Entertainment
Continuous indoor and outdoor performances keep Market guests entertained. The Christmas Market opens with the Procession of St. Nicholas.The children's Lantern Parade is another highlight on Friday evening. Indoors, you'll hear choral and instrumental performances including zither, organ, brass, woodwinds, piano, and vocalists. The outdoor stage will feature dance groups including Alpenrose Schuhplattler performing traditional folk dances from Bavaria, and Pleasant Valley International Dancers performing two programs. They will feature folk dances from around the world, and dances for a Victorian Christmas. Shippensburg Blaskapelle, a brass band, will play traditional German and Austrian polkas and waltzes as well as Christmas music. Street performers and St. Nicholas may be seen wandering through the Market. You can find a complete schedule and map of the Market on their website.
Other Holiday Things to Do in North Central PA
If you can't travel to Germany or Austria for a Christmas Market this year, come to the Mifflinburg Christkindl Market instead. This holiday festival is just a 45 minute drive from The Inn, Farmhouse, and Brewing Co. at Turkey Hill in Bloomsburg, PA. You'll find plenty of other things to do in North Central Pennsylvania as well, from the Christmas in Bloom Holiday Craft and Gift Show to Christmas Season at the Milton Model Train Museum, and Berwick's Christmas Boulevard. A warm holiday welcome and a cozy room can await you at the Inn – just call us at (570) 387-1500, or go online to make your reservation.
Image of antique ornaments by Alisa Anton on UnSplash
Image of gingerbread cookies by Diyara Garifullina on UnSplash