There is nothing more spectacular than the rolling hills of Pennsylvania, enveloped in all their emerald finery. And it matters not where you are in the state-aside from our major cities, a typical idyllic Pennsylvania landscape can be found from end to end, from Lawrence County at the far western end to Bucks County at the far eastern end, and everywhere in between (even Philadelphia has rolling green hills in certain areas!). And The Inn, Farmhouse, and Brewing Co. at Turkey Hill has a location that's hard to beat: surrounded by bucolic hills, trees, and farmland; within easy access to Allentown, Harrisburg and Scranton-each less than 1 hour away-and Bloomsburg and Danville right around the corner.
Not only do we have the best scenery, we're also fortunate to have awesome natural resources that are the centerpiece of outdoor activities-especially right in Columbia and Montour counties. And as we continue through each phase of reopening, we look forward to exploring our natural resources.
**As of May 22, both Columbia and Montour counties are in the Yellow Phase (phase 2) of Pennsylvania's gradual re-opening.Some restrictions on work and social interaction will ease while others, such as closures of schools, gyms, and other indoor recreation centers, hair and nail salons, as well as limitations around large gatherings, remain in place. The State Parks are in various phases of opening; some are open with limited facilities. Please check with Pennsylvania's State Park system for more information.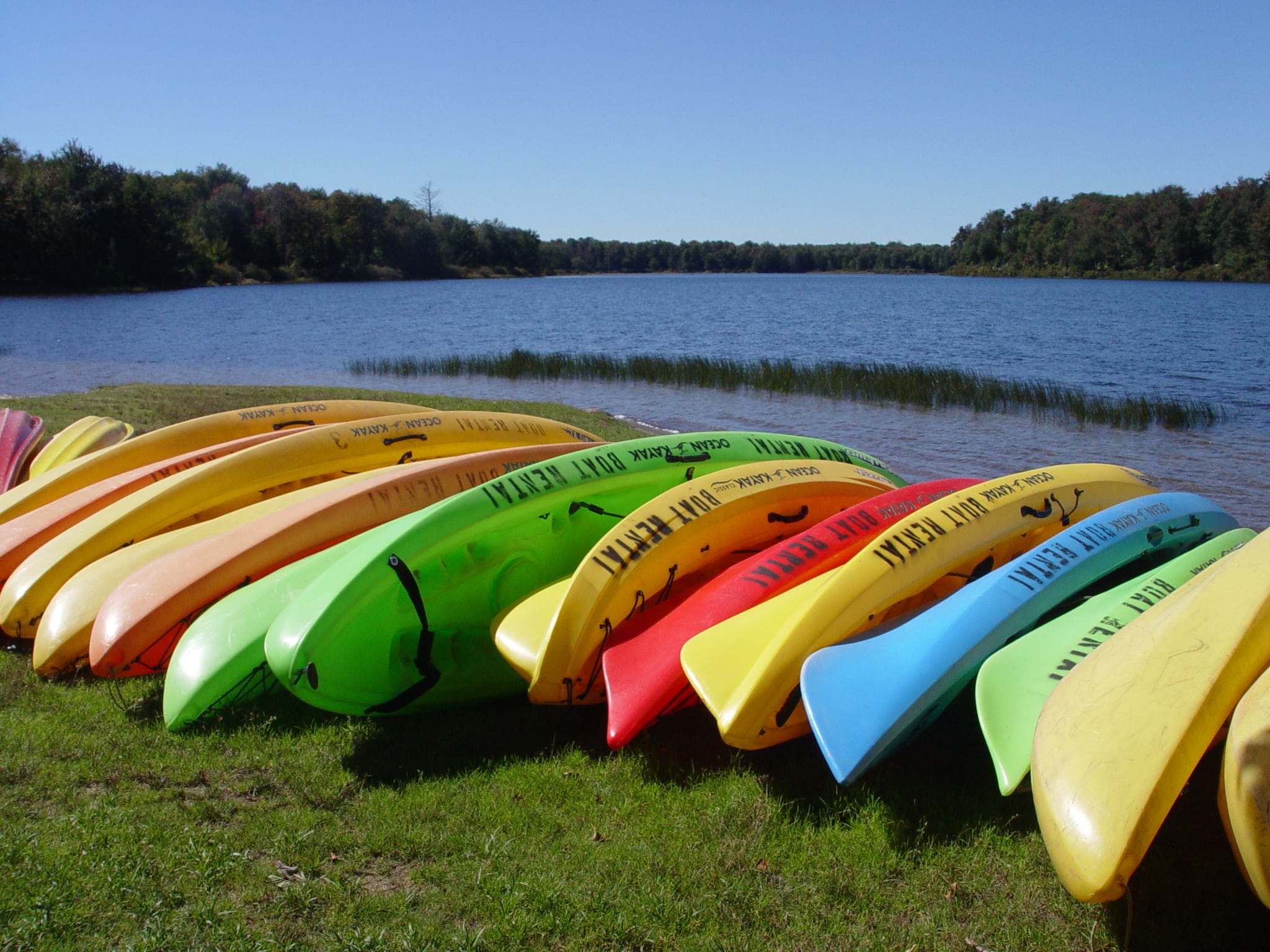 A small sampling of things you can look forward to in Pennsylvania's great outdoors:
You can enjoy hikes, swimming, and boating at Ricketts Glen State Park, canoeing or kayaking on the Susquehanna River, and horseback riding. If you have your own kayaks or canoes, there are convenient launch locations, or you can arrange kayak rental or a kayak trip with Bic's Water Sports and Outdoor Adventures.
Ricketts Glen also is home to 23 waterfalls including the most scenic one, Adams Falls. The Evergreen Trail and Adams Falls are about 25 miles north of The Inn, Farmhouse, and Brewing Co. at Turkey Hill in Bloomsburg, PA – an easy 35 minute drive.
Fore! Golf is Now Open in Pennsylvania! All courses will be following standardized statewide measures that have been put in place by the Pennsylvania Alliance for Golf. Our area features several outstanding courses: Three Ponds at Knoebels in Elysburg; Rolling Pines in Berwick; Arnold's Golf Course in Mifflinville; Frosty Valley Resort in Danville; and The Links at Hemlock Creek in Bloomsburg.
While Pennsylvania gradually re-opens, The Inn at Turkey Hill is currently open! Our property's unique design resulted in the majority of lodging rooms having exterior entrances, eliminating closed-in common spaces. Our outdoor spaces offer a variety of options for seating to help maintain social distancing-and we are pet-friendly! Our Farmhouse restaurant is open, but for room service only from a limited menu. Turkey Hill Brewing Co. is closed until further notice. Now may be the best time to plan your trip. Just give us a call at (570) 387-1500 or go online to reserve your stay at the Inn!