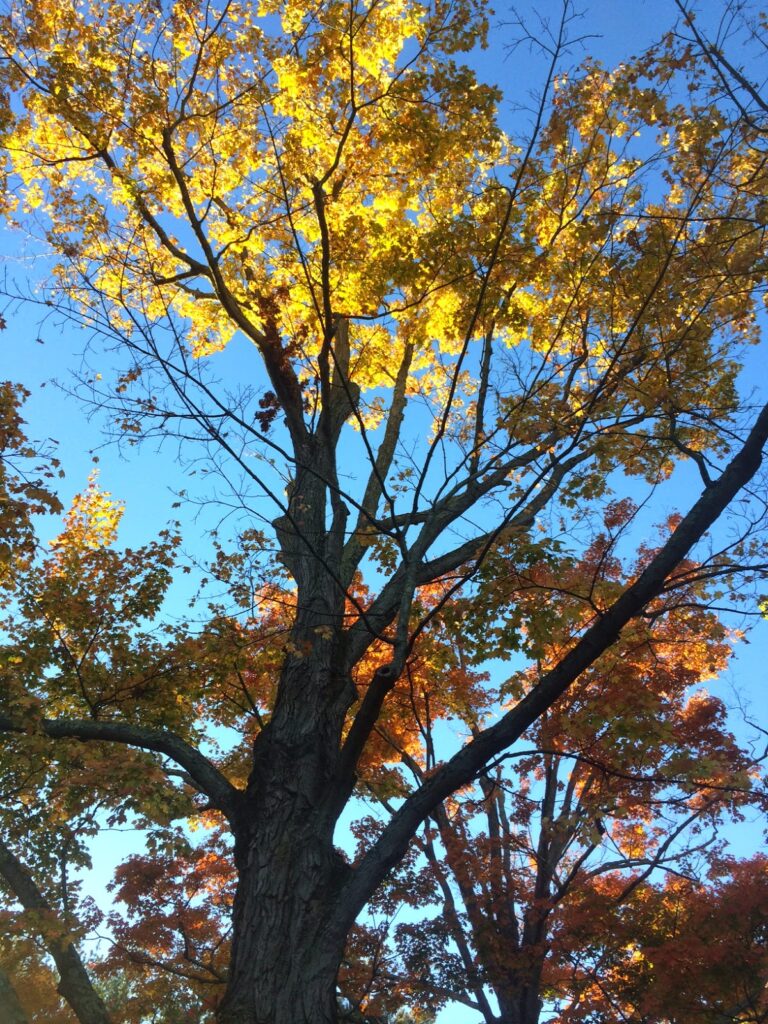 Fall is a beautiful time of year in Northeastern PA, probably our favorite season, although it does mean the cold is on its way. But the vibrant colors of the changing leaves, cool brisk air, clear blue skies and aromas make perfect conditions for doing just about anything.
Sunday, October 12th was one of those quintessential Fall days for doing what we do best, serving our guests. We celebrated the October Chef Series featuring Kli-Vey Farms, a multi generational, family run farm in Buckhorn, PA, with 26 patrons. Some had been to a few of the series, but there were several new faces. A group from Canada, traveling through the Northeast, chose to meet & stay at The Inn and were delighted to be there to experience the Chef Series.
Quick recap for those unfamiliar with The Chef Series. On the second Sunday of each month The Farmhouse Fine Dining hosts a five-course food & wine pairing, highlighting local farms that Executive Chef, Matthew Revak, utilizes. The farmers give a brief presentation & discussion about their facilities and the methods they use to farm or raise their livestock. All the farms offer unique insight into farming and what we're eating. Revak stresses using all natural, organic vegetables, fruits and meats from these farms in his dishes. Hors d'oeuvres & cocktails begin at 5:00 and there's always a featured drink. The cost is $75 + tax and gratuity. The October Chef Series was our last one for 2014… The Series will start back up in January 2015.
Executive Chef Matthew Revak featured a variety of products from Kli-Vey Farms.
Hors d'oeuvres started out the evening with Pasture Raised Chicken & Hot Italian Sausage Roulade Topped with Mango Chutney; Chicken Confit Wings with lime, Thai Chiles, scallions & ginger; Ham & Navy Bean Soup; and finished with Chipotle Braised Pulled Pork Sliders topped with red cabbage slaw & sesame dijon.
Each Chef Series features a drink as well. Being Fall, we went with an Appletini… It was delicious!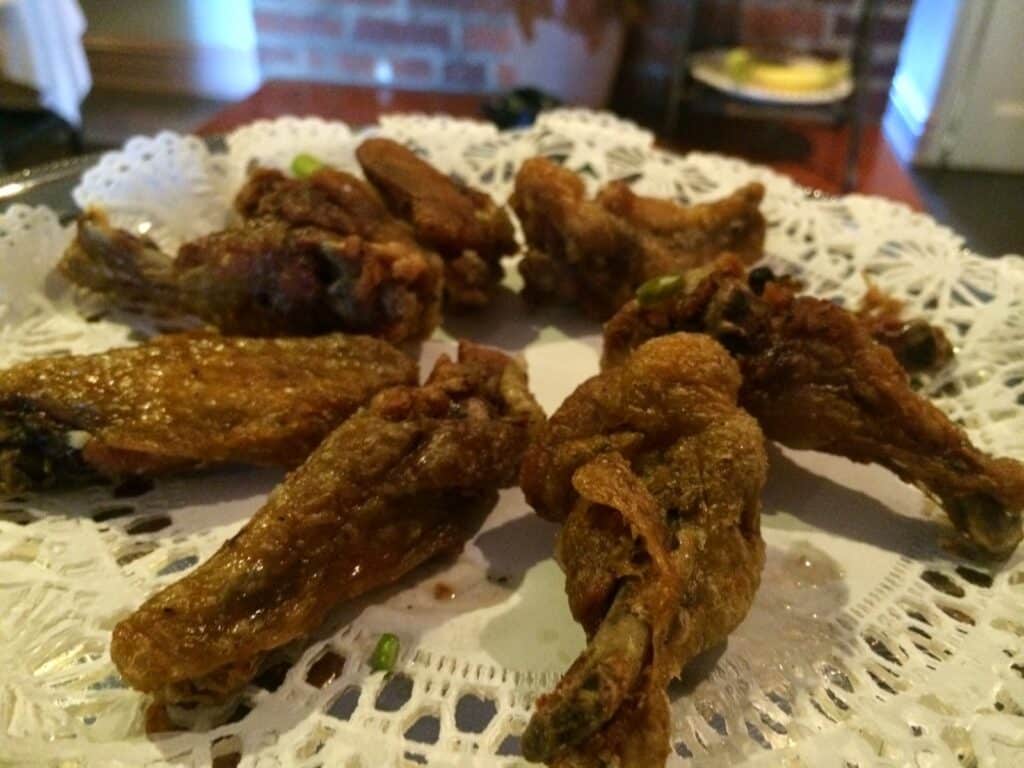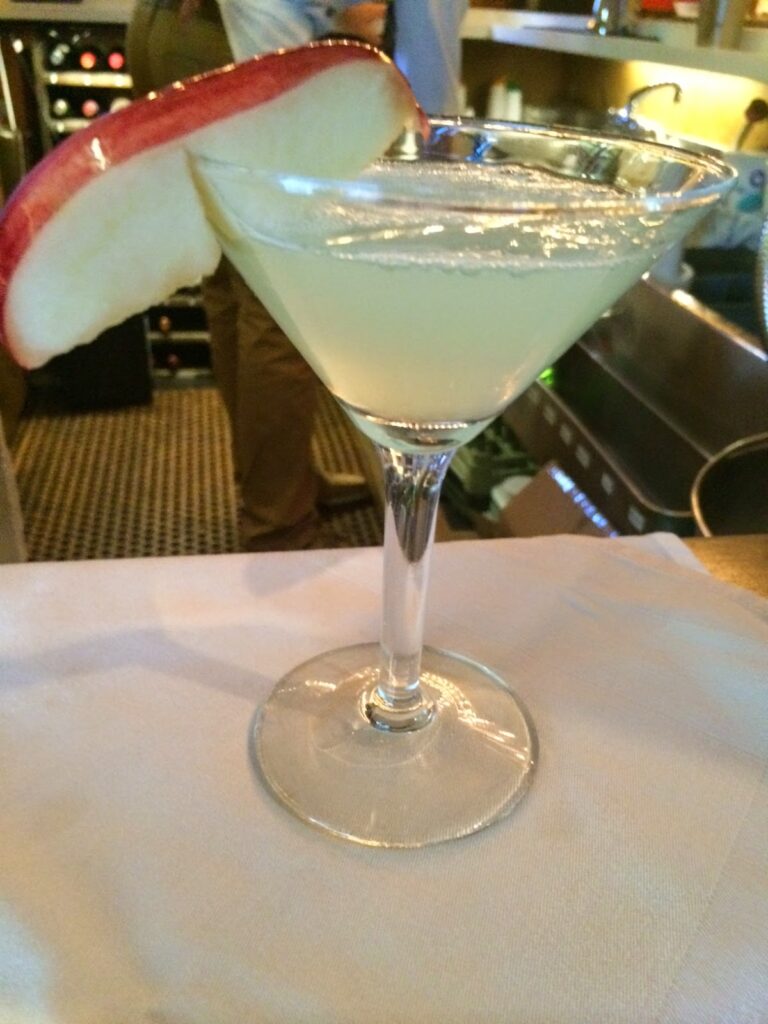 After libations and hors d'oeuvres Teresa & Dan from Kli-Vey Farms talked with everyone about their livestock, eggs and producing healthy food. Donna from Capitol Wine also joined in and discussed each wine that was paired with the courses.
You will find cows, chickens and pigs at Kli-Vey, all living healthy, steroid free lives and being fed only natural grass, which is quite the tedious process for the guys. The chickens must be moved each morning to a new patch for grazing and the beef and pork need to be constantly moved around into the different pastures. All worth it though for the perfect meats…
Teresa and Dan also talked about what makes their eggs different from the ones at the grocery stores and also some misconceptions about eggs. This guts were very intrigued by this topic, bringing on a lot of questions.
Most store bought eggs are usually about a month old by the time you buy them, so they're not really as fresh as you might think. They are also pumped full of gases and antibiotics after being bleached several times over to get that perfect white egg we all look for. Yes, organic eggs may be a little messier, but they are much better for you. Also, the yolk should be an orange-ish hue for farm fresh, organic
eggs, which is contrary to the vibrant yellow we are accustomed too. Teresa also doesn't refrigerate her eggs, and says we shouldn't either. You're actually dehydrating the egg by doing this and they won't spoil sitting on your counter top. One way to check is to put your egg in a glass of water… If it floats, its no good.
You may be wondering if/ where you can purchase their products. Bloom Naturally in Bloomsburg and Danville carries many of their products. From eggs to bacon to beef. And of course, you can eat it nightly as an integral part of Executive Chef Matthew Revak's dishes at The Farmhouse At Turkey Hill.
Now for the five course menu:
First Course: Seared Grass Fed Beef Tenderloin – Mini Yorkshire pudding, horseradish cream
Second Course: Spicy Pork & Collard Green Soup – Hot Sausage, ginger, collard greens, rice noodles
Third Course: Spinach Salad – Hard-Cooked eggs, red onion, warm smoked bacon-maple dressing, mushrooms
Fourth Course: Chicken Confit – Mustard Sauce, brussel sprouts, truffle whipped potatoes
Fifth Course By Pastry Chef Jenn Yemola: Salted Caramel Cheesecake – Brandied clementines and roasted black walnuts
Stay posted for the next Chef Series starting in 2015… We look forward to having everyone back!