Whether your list has little ones or grandparents, you'll find lots of great gifts in stores around the area. We've listed a few places to head to get you started, but half the fun is just poking around our historic small towns to see what you find. So don your comfy shoes and get shopping!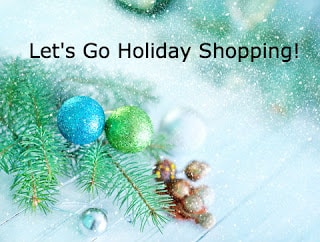 You'll find local potter Sandy Tranor's signature hand-thrown designs, as well as those of other Pennsylvania artists, at Black Bear Pottery & Fine Art. The studio and shop feature both functional and decorative pieces.
Black Bear Pottery & Fine Art
255 Main Street, Benton
Friday – Sunday, 10:00 a.m. – 5:00 p.m.
570-925-1000
A little more of a drive, but a fun place to poke around is Eagles Mere Historic Village, about 35 miles north of the Inn. Once a famous mountain village, the town is now a collection of seven specialty shops, plus restaurants and services. The wonderful Eagles Mere Book Shop has three rooms of books, including the Collectibles Room which houses antique and rare books, as well as volume book sets. Eagle Wood features handcrafted furniture in walnut, maple and cherry. And Moose Crossing, offers a selection of antiques and cottage gifts.
Eagle Mere Historic Village
Eagle, Mere, PA
Over in Danville, Timeworn Treasures has a wide-range of merchandise, including home décor, vintage, one-of-a-kind, specialty jewelry and much more. This time of year, they also carry holiday décor—garlands, trees, ornaments and more.
Timeworn Treasures
1401 Montour Boulevard, Danville
570-275-9474
Just outside Bloomsburg, Forever Green Designs is a must stop for holiday decorations, hand-crafted and locally made gifts, as well as fresh wreaths and non-seasonal home décor.
Forever Green Designs
Route 487, Bloomsburg
Thursday – Saturday, 11:00 a.m. – 5:00 p.m.
Sunday, 12:00 p.m. – 4:00 p.m.
570-387-7784
Need a great holiday gift every age loves? Incredible Popcorn in Bloomsburg is hard to resist. It offers a wide range of flavors—such as caramel, old-fashioned pink, and caramel—and has decorative tins perfect for gifting.
Incredible Popcorn
1009 Old Berwick Road, Bloomsburg
570-762-7805
Holiday aromas are all around the Inn too! It's a great time to enjoy the warmth of our cozy rooms and a nightcap in the Brew Pub, so do come for a visit.