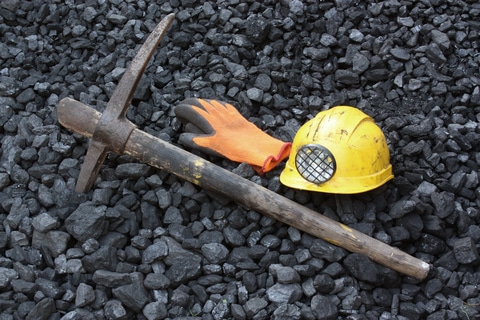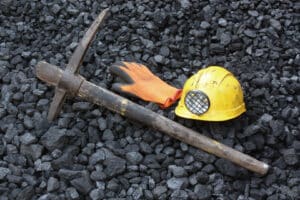 Coal has been called 'Black Diamond', so when you descend 300 feet underground on the Lackawanna Coal Mine Tour, you'll be exploring this hidden gem under Northeastern Pennsylvania's hills. Tours of the historic mine (opened in 1860) show you what it was like to work in the mine for a living as well as explain the mining process. Your tour begins as you don a hard-hat (provided) and take the dark ride down the #190 slope in a mine car. You're going backward through history to when coal heated the country and fueled industries.
When you reach the bottom, your guide, an experienced miner, will show you the kinds of equipment and methods needed to get the coal from the hidden depths of the mine to everyone's furnaces. You'll walk in the miners' shoes through winding gangways and rock tunnels past three different veins of anthracite coal. You'll hear about the dangers of mining in a fault room, challenges of working in small veins, the roles of miners' helpers like nippers and door boys, see the boss's underground office, and learn about the company store. Returning to the surface, you'll appreciate how welcoming daylight can be!
Touring the mine is a great excursion if you're ready for a break from the summer's heat – the temperature is always about 53 ̊F in the mine! Your tour lasts about one hour and requires walking about ½ mile, so be sure to wear comfortable walking shoes and bring a sweater or sweatshirt. The box office opens at 10:00 am and tours are scheduled on demand. The last tour leaves between 2:30 and 3:00 pm, so be sure to arrive no later than 2:45 pm. While waiting for your tour you can watch an introductory video about mining and browse in the gift shop where you'll find a variety of  black diamonds (a.k.a. anthracite coal souvenirs).
The Lackawanna Coal Mine Tour makes an excellent morning or afternoon excursion during your stay at The Inn, Farmhouse and Brewing Co. at Turkey Hill. Allow about an hour to reach the site of the coal mine in McDade Park at Scranton, PA, and at least an 1 ½ hours for the tour. If you want to know even more about the history of coal mining in Pennsylvania, you'll find the Anthracite Heritage Museum right next door (separate admission fee).
Lackawanna Coal Mine Tour
1 Bald Mountain Rd., McDade Park,  Scranton, PA 18504
Phone: 570-963-6463 Toll-free: 800-238-7245
Hours: April 1 -November 30 10 am – 3:00 pm
Admission: Adult (13-64) $10.00, Senior (65+) $9.50, Military $9.00, Children (3-12) $7.50