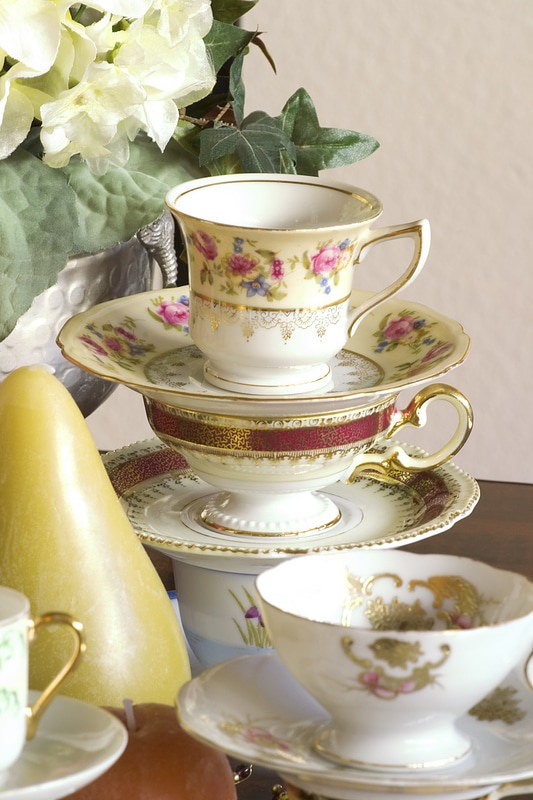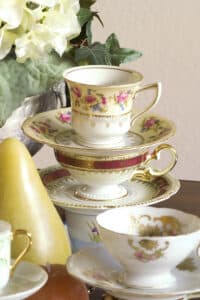 The Berwick Historical Society will be pouring out an afternoon's enjoyment at the Elisabeth Jackson High Tea, June 10, 2017, at the Jackson Mansion. Why not step back in time to both tour the Mansion, which is on the National Register of Historic Places, and sample what social life must have been like in the 1880s, for prominent citizens of this rural Pennsylvania community? You'll be guided through the Mansion at 1:00 pm, followed by High Tea on the front lawn beginning at 2:00 pm. There, you'll be entertained by Touch of Brass, while servers in period dress offer you a Victorian era tea.
Although Elisabeth Jackson's High Tea is only offered June 10 this year, the Historical Society offers tours of the Mansion at 11:30 am and 1:30 pm Tuesdays, Wednesdays, and Saturdays, from April until November. Victorian Candlelight Tours are offered in December.
Elisabeth Jackson was the wife of Clarence G. Jackson, a prominent businessman and community leader in Berwick during the 1860s and 1870s. Their mansion took two years to build, from 1877 until 1879, when Elisabeth, Clarence, and their two daughters moved in. The home, built in a Second Empire/Italianate style, features a three-story central tower and mansard roof. The carriage house, which houses the Historical Society's Library and Museum, is faced with the same Vermont stone.
Imagine what Turkey Hill might have been like in 1880. The original farmhouse portion of the Inn was already 40 years old when the Jacksons moved into their new home in Berwick. Perhaps the mistress of Turkey Hill once travelled the 11 miles to the Mansion for tea. Now, over a century later, you've received your own invitation to Mrs. Jackson's social event of the year. Mrs. Jackson probably did not have a new-fangled telephone yet, but you can use yours to give us a call and arrange your stay at our historic Inn, Farmhouse, and Brewing Co. at Turkey Hill, where we promise you'll enjoy the comfort of our 21st century amenities!
Elisabeth Jackson High Tea
Date and Time: Saturday, June 10, 2017 1:00 pm Tour, 2:00 pm Tea on the Front Lawn
Cost: $25.00 per person, limited to 100 tickets
Jackson Mansion Tours
Days: Tuesdays, Wednesdays, and Saturdays Times: 11:30 am and 1:30 pm
Cost: Adults $10.00, Seniors 60+ $8.00, Children 12 and under free
The Carriage House Library and Museum
Days: Tuesday, Wednesday and Saturday Hours: 11:00 am – 4:00 pm
Berwick Historical Society
344 North Market Street Rear, Berwick, PA
Phone: 570-759-8020