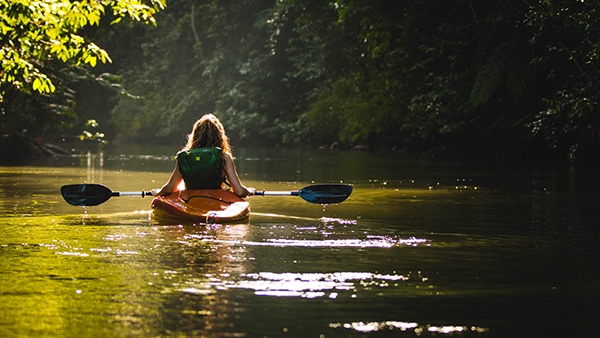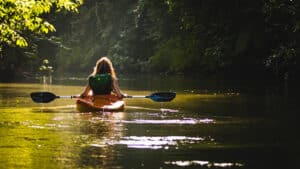 Explore Montour Preserve's Lake Chillisquaque with guides from Canoe Susquehanna Sunday June 25, July 16, and August 13, 2017 from 1:00 – 4:00 pm. Canoe Susquehanna promises no experience is necessary, and their expert guides will teach you everything required to have a great afternoon on the Lake. They provide paddling instruction for their easy-to-use recreational kayaks (for 1-4 paddlers), plus local history and wildlife information. You can try out new styles of paddling such as Stand Up Paddle-boards if you wish. Canoe Susquehanna provides: boats and paddles, PFDs, dry bags for spare clothing, snacks and water, digital photos of your adventure, and transportation back to your vehicle, all for the cost of $35 per person ($25 per person with your own equipment).
The Preserve is less than half an hour's drive from the Inn, Farmhouse, and Brewing Co. at Turkey Hill, so there's plenty of time to enjoy the trails around the Lake and a picnic lunch in the pavilion as well. Our relaxing 'oasis' will await your return from this great outdoor adventure, so give us a call or book online to reserve your stay.
Canoe Susquehanna Montour Preserve Trips on Lake Chillisquaque
Dates and Time: June 25, July 16, August 13, 2017 from 1:00 – 4:00 pm
RESERVATIONS ARE REQUIRED.
Please review their Canoes and Kayaks webpage to help you decide which model kayak you prefer to use or provide your height and weight so that an appropriate boat is reserved.
To make a reservation or request additional information, email Mail@PaddleHappy.com or phone 888-524-7692.