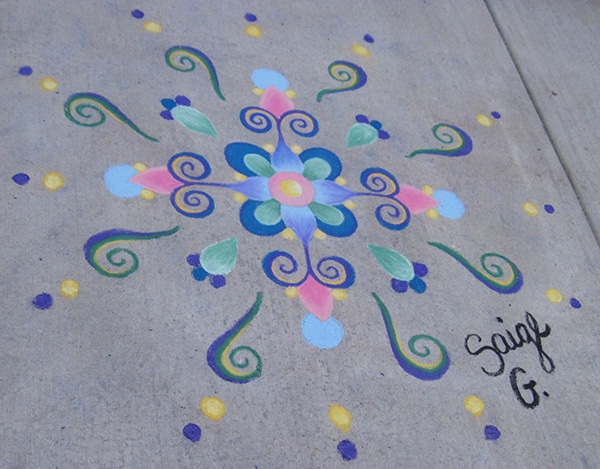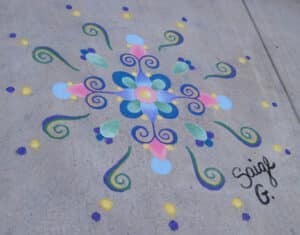 July 14, 2017, you won't find this kind of art displayed in Lewisburg's galleries, but on the streets of its downtown instead! The history of creating these temporary works of art back to 16th-century Italy, when some itinerant artists began using chalk as their paint and pavement as their canvas. Five centuries later, the Lewisburg Arts Council celebrates this art form with its annual summer festival for all ages.
You're invited to draw on your inner artist and beautify the pavement, or if you prefer, just admire the many colorful images. Local businesses contribute prizes for 1st, 2nd, and 3rd Place Awards for artists in different age categories – children 6 and under, 7-12, 13-18, and adults. There's a People's Choice Award, too, so don't forget to vote! The Festival's featured Sidewalk Chalk Artist for 2017 is Anna Kell, assistant professor of art at Bucknell University. You'll also find face painting, a strolling magician, and culinary delights from Lewisburg Freeze.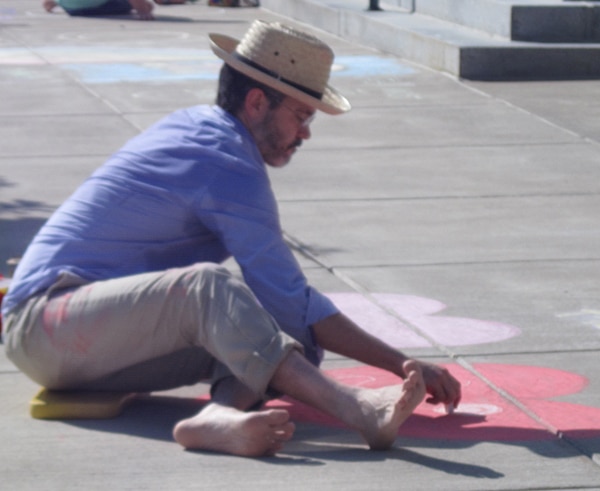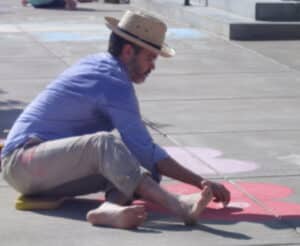 Lewisburg is just a half-hour drive west from the Inn, Farmhouse, & Brewing Co. at Turkey Hill in Bloomsburg, so you'll have plenty of time after the Festival to reward your starving inner artist with casual pub fare and a brew at our Brew Pub, serving until 11 pm on Fridays. Give us a call at the Inn or go online and book your weekend getaway without delay!
Lewisburg Arts Council's Sidewalk Chalk Festival
Date: Friday, July 14, 2017 Rain date: Friday, July 21, 2017
Time & Location: Registration begins at 5:00 pm in front of Brushstrokes, 340 Market Street, Lewisburg, PA
For more information, visit the Lewisburg Arts Council's website or Facebook page.
Photos courtesy of Lewisburg Arts Council.