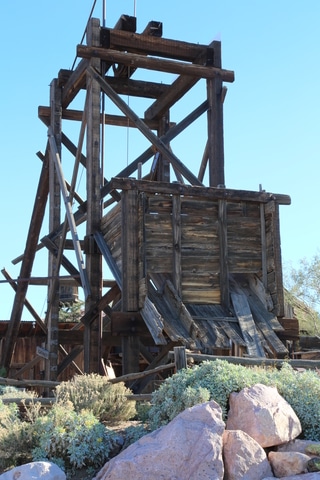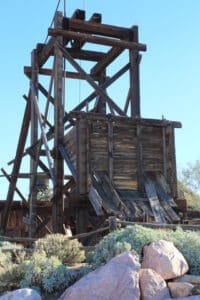 Once a year, the Pioneer Tunnel Coal Mine & Steam Train in Ashland, PA, celebrates Pioneer Day. This year, they'll host the 25th Annual Pioneer Day on Saturday, August 19, 2017. When you visit that day or any other, you'll travel back in time to when coal was king in the mountains of Northeastern Pennsylvania. History comes alive as you ride deep into Mahanoy Mountain on a mine motor and learn about the dangerous jobs involved in extracting Anthracite coal. Down in this horizontal drift mine, a guide will explain the mining process and show you the different coal seams and passageways, some cut through solid rock to reach the 'black diamond' known as coal. When you see the shiny seams of coal and feel the dampness from the heavy timbering above, it's not hard to imagine the miners hard at work with picks and shovels. Returning to the surface after your tour, you'll appreciate how welcoming daylight was at the end of their days!
You'll soon be ready to board a rebuilt coal car for a ride on the Henry Clay, one of the last of the narrow-gauge steam locomotives used to haul coal from strip mines. Powerful steam shovels like those used to build the Panama Canal extracted coal in places where the veins reached the earth's surface, leaving high walls of solid rock behind. On your train ride around the side of Mahanoy Mountain to the Mammoth Stripping, you'll see one of these rock walls, as well as the pits and mounds left from mining, and have a bird's eye view of Ashland, a typical coal town.
Although the Pioneer Day celebration is just once a year, The Pioneer Tunnel Coal Mine & Steam Train is open daily from Memorial Day until Labor Day, and more limited times during April, May, September and October. Visit the website for detailed information, schedules, and to purchase tickets online.
It's just 25 miles from The Inn, Farmhouse and Brewing Co. at Turkey Hill, and makes an excellent morning or afternoon excursion during your stay with us. On your return, relax with one of our great variety of artisan brews and casual fare at our Brewing Company – for families, we offer a children's menu, too!
Pioneer Tunnel Coal Mine & Steam Train Tour
Location: 2001 Walnut Street, Ashland, PA 17921
Phone: 570-875-3850
Memorial Day – Labor Day 2017
Mine Tours daily: 10:30 am, 12:00 pm, 1:30 pm, 3:00 pm, 4:30 pm
Train Rides daily: 11:15 am, 12:45 pm, 2:15 pm, 3:45 pm
September & October
Weekday Mine Tours: 11:00 am, 12:30 pm, 2:00 pm
Weekend Train & Mine Tours: 10:00 am – last tours same times as above
Admission:
Coal Mine: Adults $10.50, children 2-11 $ 7.50
Train Ride: Adults $8.50, children 2-11 $6.50
Combined Ticket: Adults $17.10, children 2-11 $12.60
Image courtesy of Rob Mull Advertising