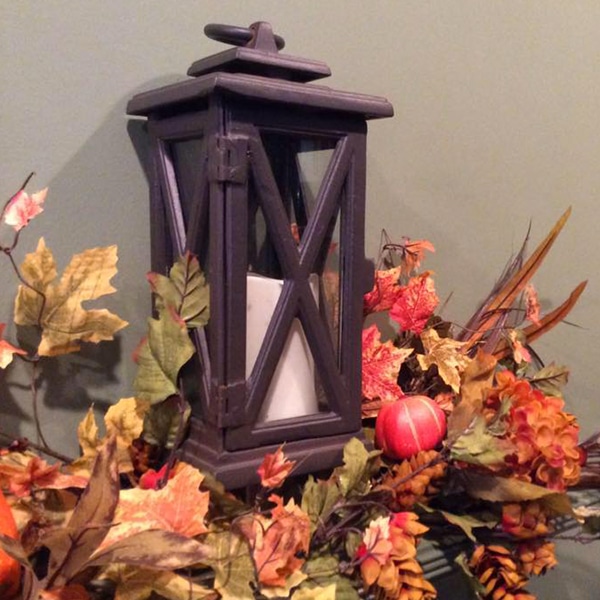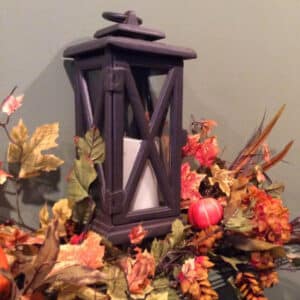 What better place to celebrate Thanksgiving weekend than The Inn, Farmhouse, and Brewing Co. at TURKEY HILL? After the Thursday's feasting, Bloomsburg's holiday weekend continues Friday with a parade, TreeFest, gallery reception, and special activities at local businesses. Here are some of the holiday treats in store for you throughout the weekend, right here in Bloomsburg:
Bloomsburg Lights Up the Night Parade Friday
The "Bloomsburg Lights Up the Night" Parade begins in Downtown Bloomsburg at 6 pm Friday, November 24, 2017. The parade begins at the Geisinger Bloomsburg Hospital, and proceeds down Lightstreet Road, Main Street, turns on Market Street, and ends at the Bloomsburg Fire Hall. There will be 65 floats, cars, trucks, walkers – businesses, social and church organizations, families, and bands. Check the Facebook page for updates!
TreeFest 2017 at Caldwell Conservatory Friday – Sunday
You'll be treated to the spectacle of over 100 live Christmas trees donated and decorated by community volunteers, while you enjoy continuous entertainment by musicians, singers, and dancers. Local artisans will present holiday gift displays. TreeFest supports the Bloomburg Theatre Ensemble, and families in need will receive the decorated trees to brighten their holidays. Hours: Friday, November 24 from 4 pm- 8 pm, Saturday, November 25 from 10 am – 6 pm, and Sunday, November 26 from noon – 4 pm. Admission is $6.00 for adults ($5.00 with coupon available on website), Children 12 and under, free.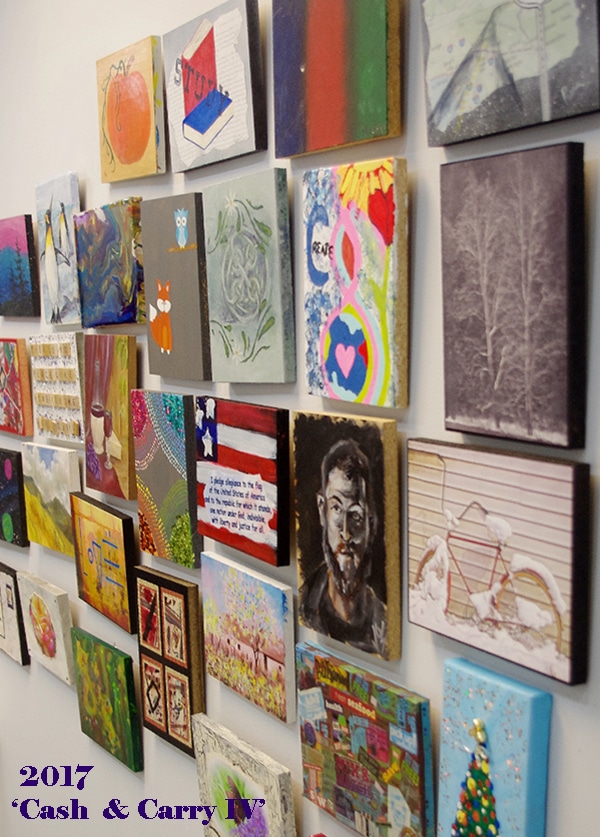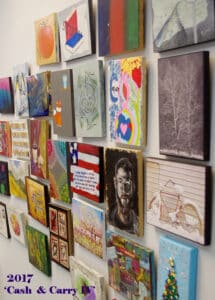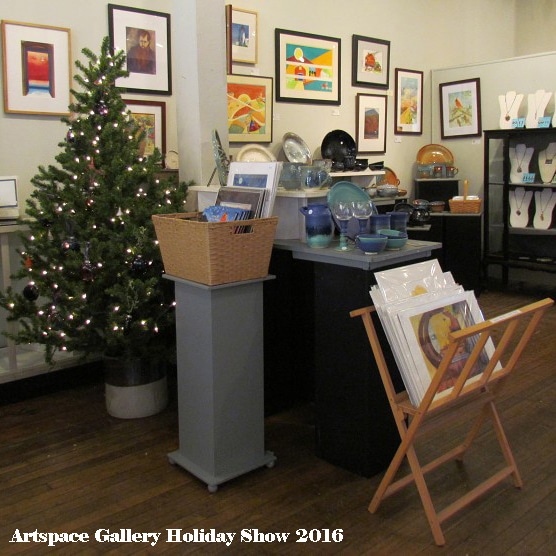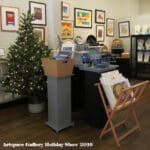 Art Gallery Receptions Friday, Saturday
The Exchange Gallery will host the reception for its current "Cash & Carry" show from 5:30 – 8 pm Friday evening. Plan to stop by the gallery on Main Street after watching Bloomsburg's Light Up the Night parade. Over 450 pieces by more than 250 artists from at least 30 municipalities in 10 different counties are displayed in the gallery, but sales only begin at the Friday reception. Around the corner on Miller Avenue, Blues favorites Nate Myers and the Aces will be performing from 7:00-8:30 pm (free).
Saturday, November 25, 2017, The Artspace Gallery will host the reception for its Holiday Member Show from 6 – 8 pm. The show opens November 16, 2017.
Special Food Preview of 'A Christmas Carol ' Saturday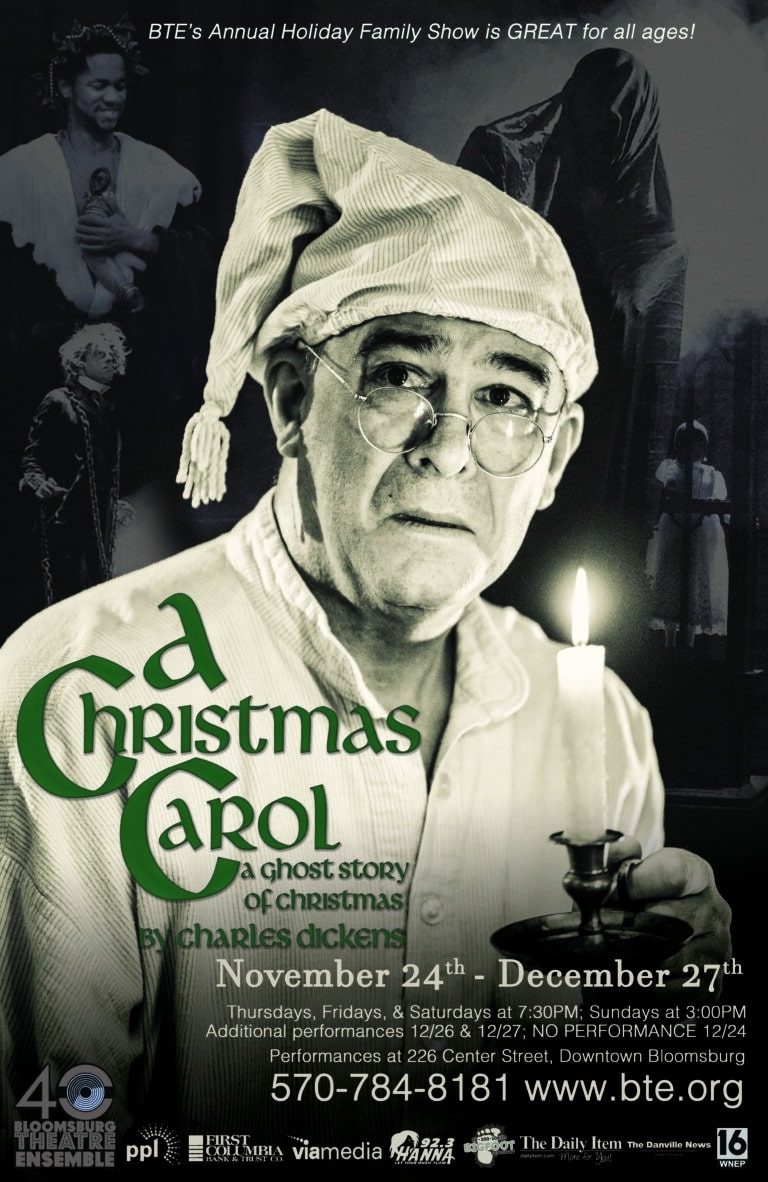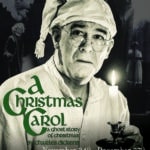 loomsburg Theatre Ensemble's holiday production features a very special performance on Saturday afternoon – their Annual Food Preview. Instead of purchasing a ticket, your cost of admission is as many non-perishable food items as you can carry. All the food is donated to the Bloomsburg Food Cupboard. For more details, visit Facebook. Regular performances of Bloomsburg Theatre Ensemble's annual production of 'A Christmas Carol' are November 25 and 25 at 7:30 pm, and November 26 at 3 pm.
North Pole Express Train Ride Saturday – Sunday
Celebrate the holidays with a one hour ride on the North Pole Express between Bloomsburg and Catawissa while you listen to holiday carols and the story of the Polar Express. Santa boards the train on the return trip to greet all the passengers. The North Pole Express departs from Bloomsburg on Saturday, November 25 at 10 am, noon, 2 pm and 4 pm. Sunday departures are at noon, 2 pm, 4 pm, and 6 pm. Tickets are $13.65 for all ages and must be purchased online (infants under age 1 sitting on an adult's lap are free).
There's no better lodging choice for Thanksgiving weekend in Northeastern Pennsylvania than the Inn at Turkey Hill. Stay at our 'relaxing oasis' where we'll send you off each morning with a delicious gourmet breakfast, and welcome you back at the end of the day for a relaxing dinner in our Farmhouse Restaurant, or more casual pub fare at our Turkey Hill Brewing Company.