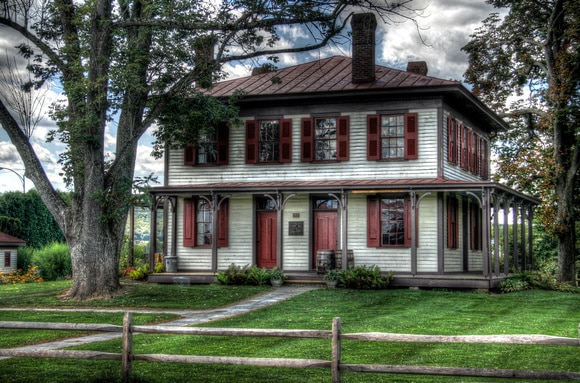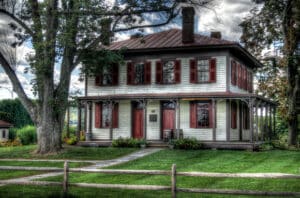 What was life like in Northeastern Pennsylvania during the Civil War? Learn all about it at Bloomsburg, PA's History Comes Alive Weekend, May 5-6, 2018. This free living history event features Civil War re-enactors and crafters demonstrating everyday activities of both men and women.
Visitors can visit the historic Barton House and military camps to talk with a doctor about Civil War medicine, and listen to the secret adventures of women spies during the conflict. They can watch artisans at work blacksmithing, wood turning, and running a printing press. They'll see what everyday life at the Barton House was like, from tasks like broom making, spinning, and butter churning, to the fine arts of quilting and lace making. There may even be washer women at work. At the military camps, Army re-enactors will talk about what military life was like, and stage infantry, cavalry, and artillery demonstrations, plus live mortar fire.
The Inn, Farmhouse, and Brewing Co. at Turkey Hill is the perfect choice for history lovers. Its original farmhouse was built in 1839, in the settlement of small farms and a one-room school that stood on top of Turkey Hill. Caleb Barton built his home in 1855, just three miles away. We invite you to step back in time to the middle of the 19th century and learn about what your life in Bloomsburg might have been like, then return to the Inn and let us pamper you with all the 21st century comfort and amenities our accommodations offer.
2018 History Comes Alive Weekend
Saturday, May 5, 2018 from 9:00 am – 5:30 pm
Sunday, May 6, 2018 9:00 am – 3:00 pm
Admission: Free
Location: Bloomsburg Fairgrounds, 620 W. 3rd St, Bloomsburg, PA
Image courtesy of Columbia Montour Visitors Bureau