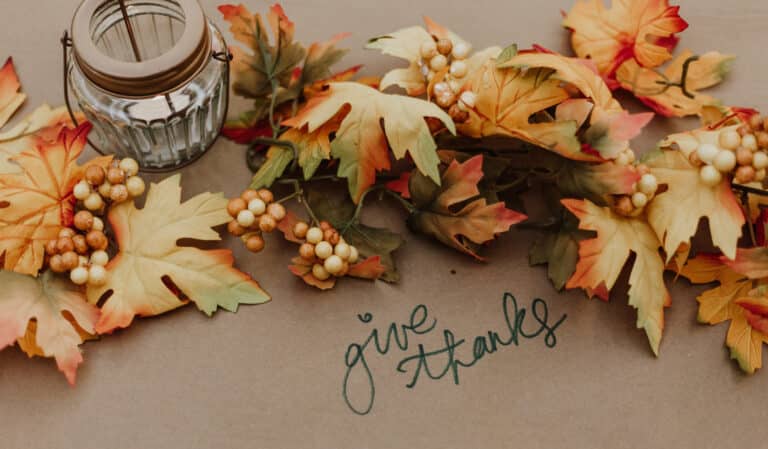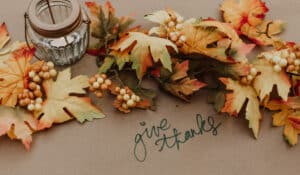 Our name, The Inn, Farmhouse, and Brewing Co. at TURKEY HILL, says it all – we make Thanksgiving celebrations special! Our family-owned and operated historic inn perches on top of Turkey Hill in Bloomsburg, PA. Here, you'll find a quiet setting with choices of fine dining and the pole barn's brew pub, the comforts of a bed and breakfast, and the amenities of a 21st century hotel. Some of our guest rooms accommodate children and pets for family celebrations.
Thanksgiving Day, you can feast in our Farmhouse Restaurant, or relax with more casual fare in our Brew Pub and Grille. Then get ready for a weekend of holiday festivities including Bloomsburg's Christmas Parade of Lights, Festival of Trees, Winterfest, and more. You'll find four Christmas Tree Farms nearby to cut down your holiday tree and a Christmas Shoppe with over 100,000 ornaments! Here are some of the holiday festivities in store for you:
Historic homes are open for tours during November, including Thanksgiving weekend. The Montgomery House and Boyd House Museums in Danville are open to visitors Sundays from 2:00 to 4:00 pm through December 2, 2018. Admission: Adults $5.00 donation, children under age 18 free. If you visit earlier in the month, the Jackson Mansion in Berwick offers guided tours until November 17, 2018, on Tuesdays, Wednesdays, and Saturdays at 11:30 am and 1:30 pm. Don't forget to stop by the gift shop, located in the Jackson Mansion Carriage House. Admission: $10; tickets may be purchased online.
Black Friday and Small Business Saturday: Retailers in the area often celebrate with Open Houses and other special events. Plan to do some internet shopping? All guest rooms have free Wi-Fi.
Treefest, Bloomsburg's Festival of Trees, opens Friday, November 23, 2018 at the Caldwell Consistory. The display is open both Thanksgiving weekend and the weekend following. Hours are Fridays: 4:00 pm – 8:00 pm, Saturdays: 10:00 am – 6:00 pm on Saturdays, and Sundays: 12:00 pm – 4:00 pm. (link to blog)
Bloomsburg officially welcomes the Christmas season as night falls Friday, November 23, 2018 when the WHLM Parade of Lights, with floats, boats, fire trucks, classic cars decorated with hundreds of thousands of colorful Christmas lights illuminates downtown beginning at 6:30 pm. Santa Claus is coming to town! Check the Facebook page for updates!
Bloomsburg Fair Presents Winterfest 2018 at the Fairgrounds on Friday, November 23, 2018 from 10:00 am – 9:00 pm and on Saturday, November 34, 2018 from 10:00 am – 5:00 pm. Admission is free. Winterfest will feature wineries, ice sculpting, wood carving, plus over 60 artisan vendors and a variety of food vendors. Children can see live reindeer and toy train and race car displays, plus enjoy pony rides, horse and cart rides, and games. Friday evening, Winterfest will be capped with the arrival of Bloomsburg's festive WHLM Parade of Lights escorting Santa Claus.
Board the North Pole Express for an hour-long train ride with holiday tales, carols, and characters. Trains depart from Bloomsburg for the North Pole on Saturday, November 24 at 10 am, noon, 2 pm, 4 pm, and 6 pm. Sunday departures, November 25, 2018, are at noon, 2 pm, 4 pm, and 6 pm.
The Exchange Gallery and Artspace Gallery will host a joint Reception for their holiday season shows on Saturday, November 24, 2018, from 6:00 – 8:00 pm. Sales of the Exchange Gallery's Cash and Carry V $10, $25, and $50 artworks do not begin until this Reception.
November is here, so don't wait to give us a call at 570-387-1500 or go online and book your Thanksgiving getaway this year – you'll give thanks you did!