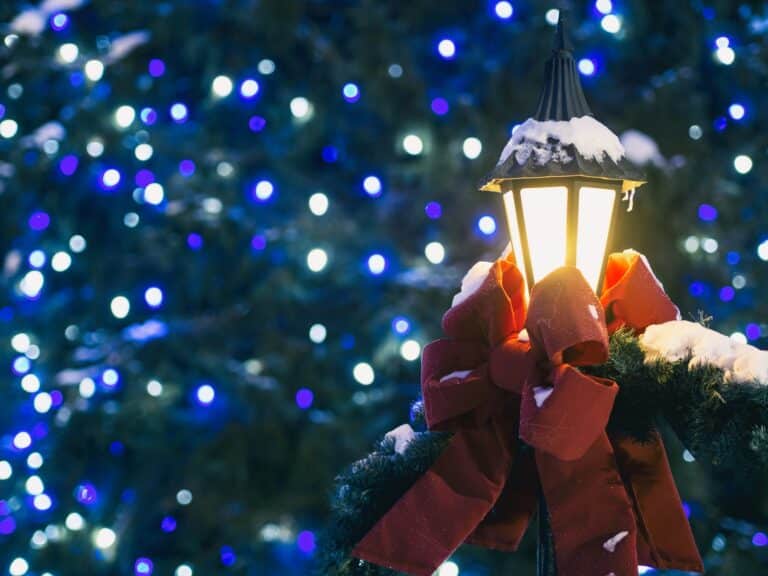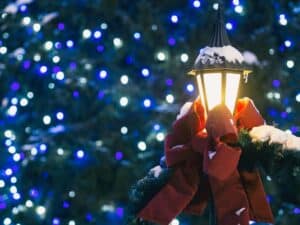 Holiday lights shine brightly throughout December near The Inn, Farmhouse, and Brewing Co. at Turkey Hill in Bloomsburg, PA. Visitors enjoy the many events this FESTive month brings. December 1, 2018, we welcome winter with area festivals. There's Bloomsburg's TreeFest – a Festival of Trees, Benton's Winterfest, Berwick's Christmas Boulevard and Winterfest, plus the glow of Victorian Candlelight Christmas Tours at the Jackson Mansion and the warmth of Danville's firepits at Canal Park at it Hometown Holiday Celebration.
TreeFest, Bloomsburg's Festival of Trees, continues the weekend of November 30 – December 2, 2018 at the Caldwell Consistory. Hours are Friday 4:00 pm – 8:00 pm, Saturday 10:00 am – 6:00 pm, and Sunday 12:00 pm. – 4:00 pm.
Benton Winterfest "celebrates the season in a small-town way" from 10:00 am until 3:00 pm December 1, 20018. You'll find over 50 unique artisan vendors as well as unique Main Street stores, plus music, food, and activities – all on a street closed to traffic for the festivities. It's a great way to have fun holiday shopping without the city crowds.
Date and Time: Saturday, December 1, 2018 from 10:00 am – 3:00 pm. Free admission.
Berwick Winterfest celebrates December's arrival and the opening of its 72nd Christmas Boulevard on December 1, 2018. Visitors can stroll through downtown, enjoying holiday treats and toasty drinks as they listen to live music from The Bennett Brothers Band and see ice sculpting and winners of the gingerbread house contest. Businesses will be hosting marshmallow roasting stations, free cookie decorating, crafts for kids, and special sales for holiday shopping. Tired of walking? You're invited to enjoy a horse and carriage ride in the crisp winter air. Maybe snowflakes will tickle your nose…
Date and Time: Saturday, December 1, 2018 from 4:00 pm – 8:00 pm Free admission.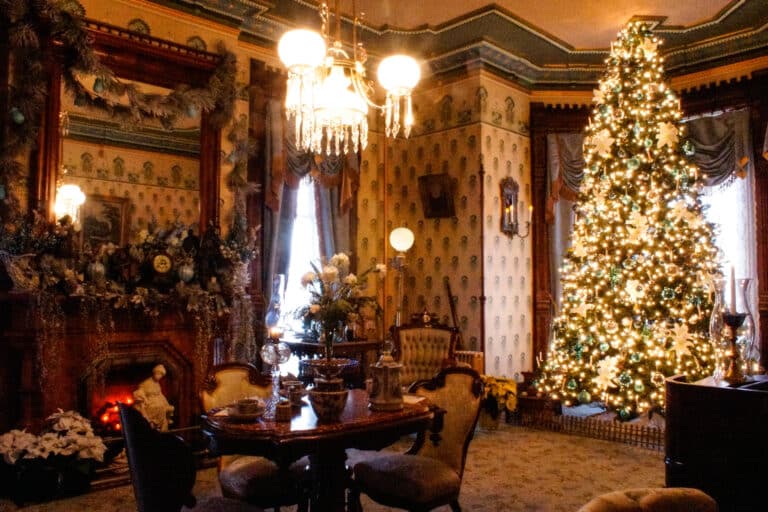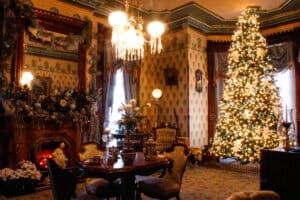 Berwick Christmas Boulevard sparkles December 1-31, 2018, from 6:00 pm – 10:00 pm. Every night, Market Street is alive with lights and decorations. Christmas Boulevard shines all through December, so don't forget to see this beautiful Berwick tradition during your holiday stay.
Berwick's Jackson Mansion offers Victorian Candlelight Christmas Tours December 7-8, 2018. Step back over a century in time when Colonel Jackson, his wife and two daughters celebrated Christmas there. Unlike today's holiday décor, the Berwick Historical Society decorates the home in true Victorian fashion with garlands, flowers, rare ornaments and feather trees. Guides in period costumes explain old-fashioned holiday traditions. Visitors are treated to refreshments and musical entertainment as well. New this year, the Mansion and McBride House also will feature trees decorated by local sponsors. Purchase tickets online (tours sell out early): Adults $ 25.00, Children under 16, $16.00.
Dates & Time: December 7-8, 2018, from 4:00 – 9:00 pm Location: Jackson Mansion, N. Market Street, Berwick, PA Phone: 570-759-0298
All of us at the Inn look forward to welcoming you to the Inn this bright holiday season. Let us surround you with the warmth of Christmas on Turkey Hill – it's a perfect way to create treasured memories for Christmases to come. Our elves are waiting to help with your plans – just give us a call at 570-387-1500 or go online to make a reservation.
Lamppost Photo by Aaron Burden on UnSplash, Victorian Candlelight Christmas Tour Photo courtesy of Berwick Historical Society