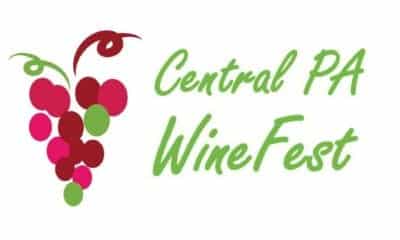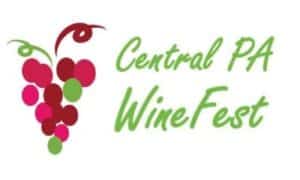 Come to Bloomsburg for the 8th annual Central PA Wine Festival June 1, 2019, featuring 34 wineries, breweries, and distilleries, live entertainment by American Idol finalist Aaron Kelly and local artist Todd Cummings, plus almost 100 food, artisan and direct sale vendors. Your hotel room at The Inn, Farmhouse, and Brewing Co. at Turkey Hill will be just a few minutes away from the wine fest at the Bloomsburg Fairgrounds. Enjoy the relaxed atmosphere and personal attention at our historic Inn, competitively priced with Bloomsburg hotels. Complimentary gourmet breakfasts include homemade pastries, fresh fruit and juices and a hot entrée of the day. Our Farmhouse Restaurant offers fine dining daily in a country setting, while our Turkey Hill Brewing Company Pub and Grille offers more casual fare.
You can enjoy a Pennsylvania wine festival that features wineries, breweries, and distilleries from Oakdale to Laceyville, Shippendale and Clearfield to Erwinna, and Canton to Brogue. Of course, our own Turkey Hill Brewing Co. will be there!
Woody Lodge Winery Asheville, PA Staggering Unicorn Winery Athens, PA Freas Farm Winery Berwick, PA
Bouchette Vineyards Bethel, PA Turkey hill Brewing Company Bloomsburg PA Marleys Brewery Bloomsburg, PA
Allegro Winery Brogue, PA Timber Ridge Winery Canton, PA Bee Kind Winery Clearfield, PA
Rock God Brewing Company Danville, PA Buddy Boy Winery &Vineyards Duncannon, PA Broad Mountain Vineyard Elizabethville, PA
Sand Castle Winery Erwinna, PA 5 Schmucks Winery Harrisburg, PA Spring Gate Vineyard Harrisburg, PA
Spring Gate Brewery Harrisburg, PA Red Shale Ridge Vineyards Hegins, PA Stonekeep Meadery Jim Thorpe, PA
Benigna's Creek Winery Klingerstown, PA Hidden Creek Vineyard & Winery Lacyville, PA Hawstone Hollow Winery Lewiston, PA
Hungry Run Wine & Spirits Lewiston , PA Juniata Valley Winery Mifflin, PA Hazard's Distillery Mifflintown, PA
Black Dog Wine Company Oakdale, PA Four Friends Vineyard & Winery Montgomery, PA Bartolai Winery Pittston, PA
Capra Collina Winery Scranton, PA Firehouse Winery Shamokin, PA Deer Creek Winery Shippenville, PA
University Wine Company State College, PA Deep Roots Hard Cider Sugar Run, PA
Food vendors will range from sausages to sweets and fruits to nuts. The 80 vendors displaying art, artisan crafts, and other products begin with A (Amyazingly Beautiful) and end with Z (ZARM Farm). You'll find vendors beginning with every letter of the alphabet except E, Q, and X!
Celebrate June's arrival with this great wine festival right here in Bloomsburg and a weekend getaway to the Inn! Just give us a call at (570) 387-1500, or go online to book your stay and purchase your Central PA Wine Fest tickets.
2019 Central PA Wine Fest
Date & Time: Saturday, June 1, 2019, from 11:00 am – 6:00 pm
Location: Bloomsburg Fairgounds, 620 West Third Street Bloomsburg, PA
Admission: $20 advance purchase on line or at Turkey Hill Brewing Co.; $25 at the door; $5 for designated drivers.
NOTE: This is adults-only event; ID will be required.
The Festival will be held rain or shine, so bring lawn chairs/blankets if desired. No pets are allowed.
Image courtesy of Columbia-Montour Visitors Bureau