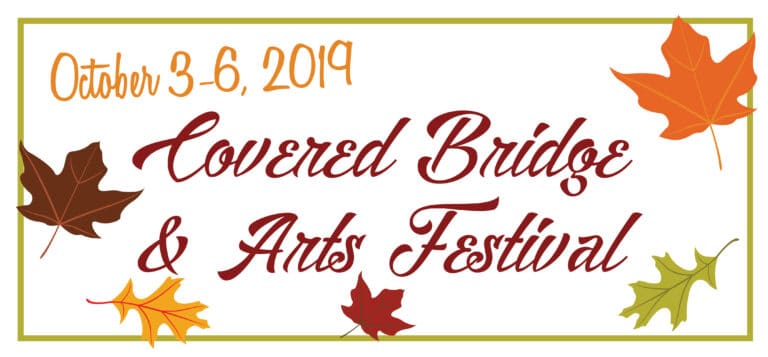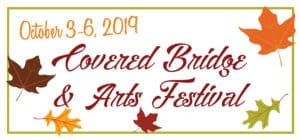 The Covered Bridge Bus Tours are part of the 38th Annual Covered Bridge & Arts Festival held at Knoebels Amusement Resort in Elysburg, PA, during foliage season. Knoebels is just 15 miles from the Inn, Farmhouse, and Brewing Co. at Turkey Hill in Bloomsburg, PA.
Fall Covered Bridge Bus Tours will depart on Friday, October 3, 2019, at 10:00 am and on Sunday, October 5, 2019, at 11:00 am and 12:30 pm. The tour includes eight covered bridges and lasts about 3 hours. Bus Tour Tickets are $20 each and are on sale now; pre-payment is required to reserve a seat. Tickets are limited and sell out early! Please visit the Columbia-Montour Visitors Bureau website for detailed information about the covered bridge bus tours and a FAQ Covered Bridge Festival Bus Tours; call their Welcome Center to purchase tickets: (570)784-8279.
Covered Bridge Festival Bus Tour Stops: Fall 2019
During the Covered Bridge Bus Tour, stops at each of the four bridges below allow time to explore the bridges and take photographs. Camera buffs take note: each spring, the Columbia-Montour Visitors Bureau holds a photo contest to select the covered bridge to feature on their annual limited-edition puzzle.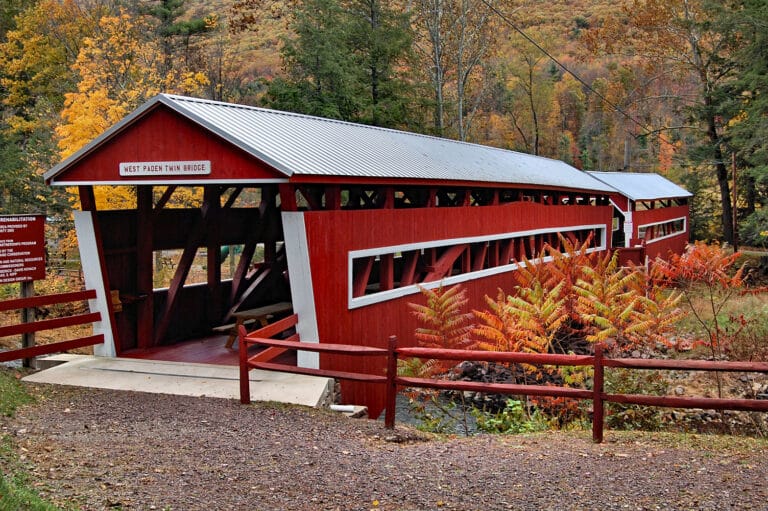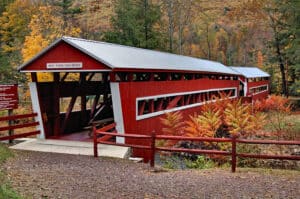 Esther Furnace Bridge spans the North Branch of Roaring Creek. It is named after the nearby Esther Furnace, built in 1817 to smelt iron. Today this Queenpost truss bridge would cost $26,280 to build.
Rupert Bridge spans Fishing Creek in the village of Rupert. Jesse Beard built this Burr truss bridge in 1847, replacing a ferry crossing. Today the cost to build it would be $51,220.
Stillwater Bridge across Big Fishing Creek was built in 1849 by one of the first settlers in the area. Today, the Burr truss bridge would have cost $37,453 to build.
East and West Paden Bridges are the only twin covered bridges left standing in the U.S. One bridge uses a Queenpost truss; the other a Burr truss. Constructed in 1884, these twin bridges across Huntington Creek were named after John Paden who operated a nearby sawmill. The cost of construction would have been $18,850 today.
Covered Bridges at Knoebels Amusement Resort
There's a bonus of two more bridges to see, since the Covered Bridge Bus Tours depart from Knoebels Amusement Resort in Elysburg, PA: These covered bridges are in the park itself:
Knoebels Groves Bridge spans the South Branch of Roaring Creek. The Queenpost truss bridge was originally built in 1865 and rebuilt in 1975. Its heavy hand-hewn roof beams are 51 feet in length.
Lawrence L. Knoebel Bridge also crosses the South Branch of Roaring Creek. The Queenpost truss bridge was built in 1881 across West Creek in Benton. It was dismantled and reconstructed with modifications at Knobels in 1936.
How to Visit All 25 Covered Bridges in Columbia and Montour Counties
If you would like to extend your tour of the other bridges on your own, the Columbia-Montour Visitor Bureau provides a downloadable brochure: Covered Bridges of Columbia and Montour Counties Pennsylvania with information about all 25 bridges, photos, detailed driving directions, and maps.
Bloomsburg Hotel Near Covered Bridges
Whether you go on the Covered Bridge Festival Bus Tour, or explore our area's many covered bridges on your own, our colorful foliage season is the perfect time to come to Bloomsburg. The Inn, Farmhouse, and Brewing Co. at Turkey Hill will provide you with the comfort of a B&B, amenities of a hotel, and a quiet, relaxed campus setting. The hotel is centrally located centrally among the 25 covered bridges near Bloomsburg. Choose from 23 comfortable guestrooms with flat-screen TVs, docking ports, refrigerators, and microwaves; many with fireplaces and whirlpool tubs. Our micro-brewery, Turkey Hill Brewing Company, is steps away from the Inn. The Inn offers diners the choice of fine dining in a relaxed, yet formal, country setting at its Farmhouse Restaurant, or more casual fare at the Turkey Hill Brewing Company Pub and Grille.
Photo of East & West Paden Covered Bridges by Prepelka courtesy of Columbia-Montour Visitors Bureau