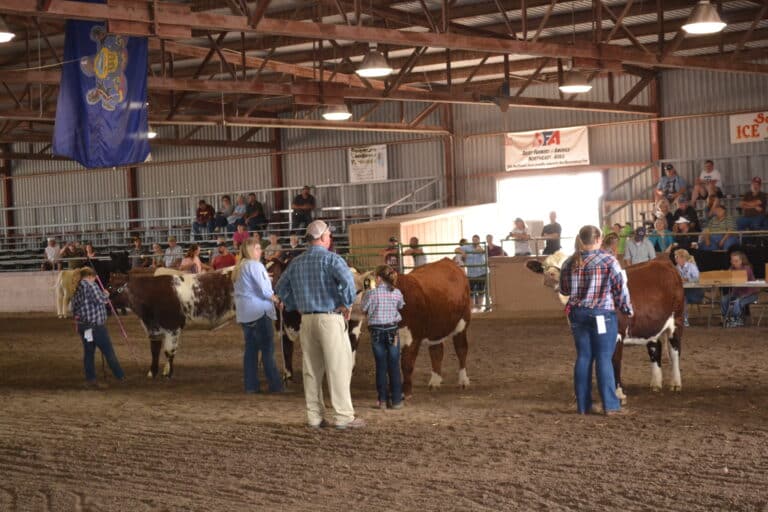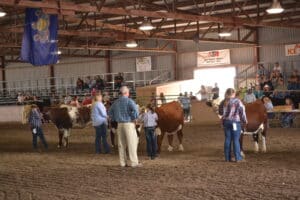 Come to Pennsylvania's largest fair, the 164th Bloomsburg Fair, from September 20 – 28, 2019. Get ready for a whole week of old-fashioned country fair fun, and don't wait to reserve your hotel room near the fairgrounds at The Inn, Farmhouse, and Brewing Co. at Turkey Hill. The Bloomsburg Fair has events from harness racing and tractor pulls to exhibits of prize-winning livestock, produce, and handicrafts. The famous and endangered Bengal Tigers will perform daily at 1, 4, and 7 pm. There'll be free entertainment every day, and great stars performing at the Grandstand most evenings.
Judges at the Bloomsburg Fair will give awards for everything from the best apples to apple pies, Christmas Wreaths to chocolate cakes, and even vinegars to vegetable freaks. New in 2019 is GRAPE FEST! where fair goers can learn about juice and wine making from wine vendors.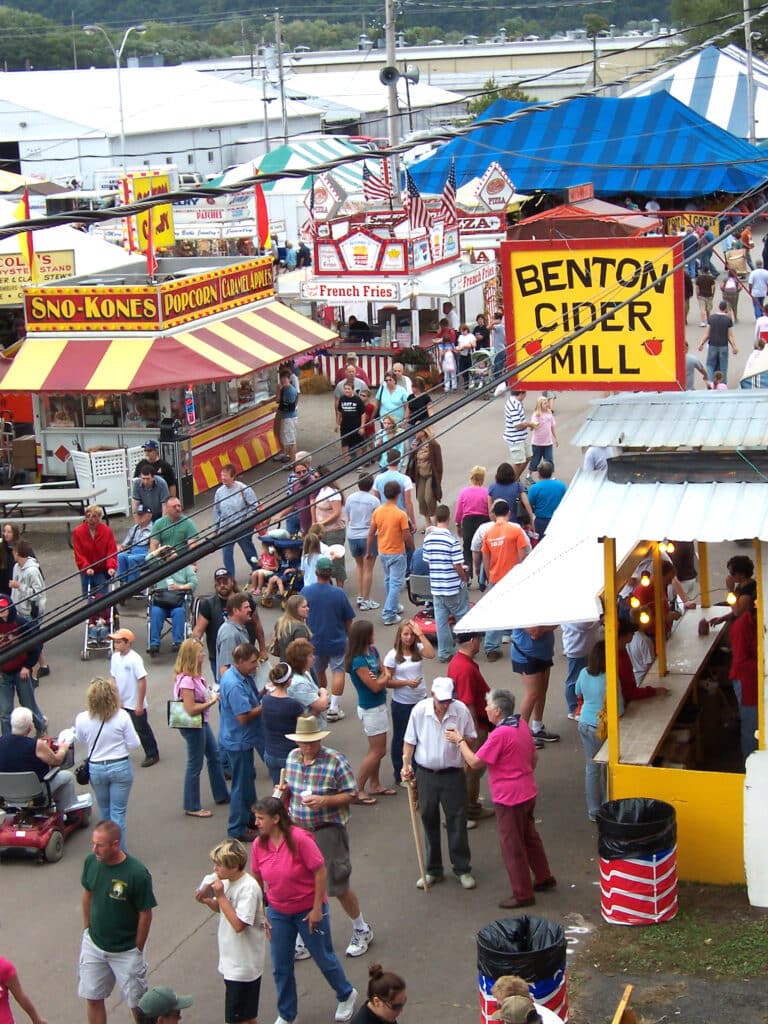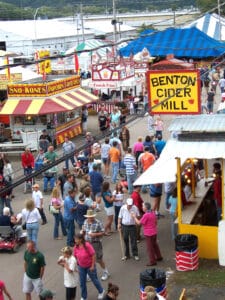 The North Mountain Art League will be exhibiting in the Arts & Crafts Building daily and new for 2019 will be a Local Authors Week. In the Horticulture Building, Point Township Garden Club is creating a Winter Wonderland display featuring white flowers, drifted snow, an icy fountain, and a horse-drawn antique sleigh. In addition to free performances by groups such as the Coal Town Boys, Make Mine Country, and 70's Flashback, musicians will compete in fiddle, banjo, and barbershop quartet contests at the Bandshell.
Here are just some of the special events at the 2019 Bloomsburg Fair:
Friday, September 20: PA Sire Stakes Harness Racing at 1 pm
Friday, September 20: Giant Pumpkin Weigh Off at 4 pm
Friday, September 20: FIRST ANNUAL GRAPE STOMP!
Saturday, September 21: PA Sire Stakes Harness Racing at 11 am
Sunday, September 22: Antique Tractor Parade at 2 pm
Friday, September 27: Lightweight (10 am) and Heavyweight (1 pm) Horse Pulling Contests
Saturday, September 28: Horticulture Auction at 8 pm
Evenings, the Fair presents great musical entertainment at the Grandstand. Rival Sons opens the Fair on Friday, September 20, 2019, followed by Amy Grant with We Are Messengers (Sunday, September 22), Oak Ridge Boys (Monday), and Cheap Trick (Tuesday). Old Dominion with Brandon Lay performs Thursday, September 23, followed by Foreigner with Lover Boy on Friday. Don't miss Toby Keith– it's the grand finale on Saturday, September 28, 2019.
Fair goers can wander among the many vendors displaying everything from Antiques and Collectibles to Log Furniture and Handpainted Turkey Feathers to RVs . No one will go hungry –country fair fare includes everything from funnel cakes to fried ice cream to fudge. Don't forget to catch the Skyride across to the Midway for more country fair fun. Please see the 164th Bloomsburg Fair website for the complete schedule of events.
In addition to the Inn's hotel location close to the Bloomsburg Fairgrounds, our guests enjoy relaxing grounds and the convenience of a fine dining restaurant, The Farmhouse, plus our Turkey Hill Brewing Company with its more casual Brew Pub and Grille. Over 400,000 visitors came to the fair last year, so don't wait to give us a call at (570) 387-1500 or go online to book your stay at the Inn – whether it's for a day or a week, don't miss the 164th Bloomsburg Fair!
164th Bloomsburg Fair: September 20 – 28, 2019
Hours: Exhibit buildings open 9:00 a.m. – 10:00 pm Vendor stands open 10:00 a.m. – 10:00 pm
Location: Bloomsburg Fairgrounds, 620 West Third Street, Bloomsburg, PA
Parking: $5.00 per vehicle. Free tram or bus service is provided between the parking lot and admission gate.
Admission: Tickets may be purchased online, by phone, and at the Grandstand Ticket Office. Admission is charged between 7:00 am and 9:00 pm. Children under 12 always are admitted free.
Advance Purchase: Single 1-day ticket: $7.00 At the Fairgrounds: $8.00 for the 1-day ticket
8 Individual 1-day tickets: $48.00 – Can be torn apart and distributed to different people (25% savings)
A Week Pass: $35.00 allows one admission each day of the Fair (46% Savings).
Images courtesy of the Columbia-Montour Visitors Bureau